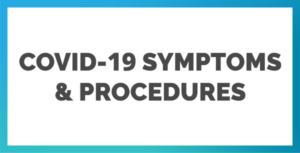 As we live through these challenging times, the Western Québec administration has provided resources, protocols and tools for its staff, students and their families. This wealth of information can be found further down this page, below this latest letter from our senior leadership team. Jump ahead ▼
---
Latest letter to parents: Further Developments in COVID-19 Sanitary Measures
8 June 2021
Dear Parents, Guardians, Students and Staff,
Today the Premier of Quebec held a press conference to announce further developments in the province's COVID-19 sanitary measures.
COVID-19 Alert Level
Masks for students – effective June 8
Kindergarten are not required to wear masks at any time.
Grades 1-4 students not required to wear masks at any time.
Grades 5-6 and secondary school students are not required to wear masks in class nor outside. They are required to wear masks inside the school in common areas and on the school bus.
Adult and vocational sector students are not required to wear masks once seated in a classroom. They must maintain 1.5-meter distance while in class. Masks in common areas are required but not outside.
Masks for Staff – effective June 14
Staff are not required to wear a mask as long as they maintain 2-meter physical distance from other students and staff.
*For all masks directives, it needs to be stressed that if a student or staff wishes to wear a mask in class, outside or at any time while at school or in a centre they are permitted to do so.
Premier Legault also made several announcements concerning a change to sanitary measures regarding the organization of graduation ceremonies and proms. Although some modifications may be made to some ceremonies already planned, due to logistical issues and tight time lines, it may not be possible to redesign school graduation plans. Each school will communicate their graduation ceremony plans to their communities.
The following is a synopsis of Premier Legault' s announcements concerning graduation ceremonies:
Graduations – Handing out of Diplomas Ceremony
The handing out of diplomas can happen during the school day, after school or on a weekend.
Parents can now attend the graduation ceremony.
A maximum of 250 people may attend the ceremony with more information to come on sanitary measures (i.e. masks and physical distancing rules).
Graduation Proms
From July 8 onwards, graduation proms will be permitted in an outside venue with a maximum 250 people, more information to come on sanitary measures (i.e. masks and physical distancing rules).
Sincerely,
Mike Dubeau, Director General  
---
Important documents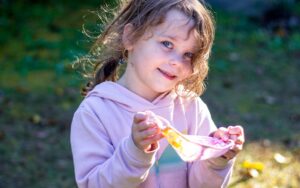 A few important updates for the year 2020-2021
Anyone requiring information regarding their own health is asked to call 1-877- 644-4545 or visit québec.ca/coronavirus.
More information regarding the COVID-19 vaccination efforts on our territory is made available by our regional Public Health partners: CISSSO in the Outaouais, and CISSS-AT in Abitibi-Témiscamingue for our northern schools.
---
All COVID-19 Memoranda
Below are all our boardwide letters to parents, from latest to earliest, related to the COVID-19 pandemic and the policies it led to. The information in some of these letters may no longer apply.
---
Questions should be addressed to WQquestions@wqsb.qc.ca