The Western Québec School Board acknowledges that the lands upon which we live, learn and work are the traditional unceded territory of the Algonquin Anishinaabe peoples. We thank the Algonquin people for sharing these lands and commit, as an organization, as educators and as individuals, to an ongoing relationship that recognizes and respects the lands, traditions, and culture of the Algonquin Anishinaabe people.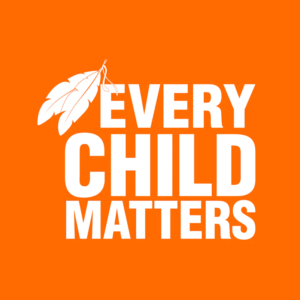 This Friday September 30 will mark the second National Day for Truth and Reconciliation. The day honours the lost children and the Survivors of residential schools, their families and communities. Commemorating the tragic history of the residential school system and its ongoing impact is a necessary step in the process of reconciliation.
The National Day for Truth and Reconciliation will be marked by our schools and centres in different ways and the Western Québec School Board and its schools and centres will observe a moment of silence in recognition of the lost children and the Survivors of Residential schools.
September 30 is also Orange Shirt Day and many of us wear orange shirts to recognize and remember the history of residential schools and the impact on indigenous people. The day relates to the experiences of Phyllis Websad from the Stswecem'c Xgat'tem First Nation whose orange shirt was taken from her on her arrival in a residential school. The Orange Shirt now symbolizes the stripping away of culture and identity of Indigenous children.
---
Residential Schools in Canada
Residential schools were government-sponsored religious schools that were established to assimilate Indigenous children into Euro-Canadian culture. Although the first residential facilities were established in New France, the term usually refers to schools established after 1880. Residential schools were created by Christian churches and the Canadian government as an attempt to both educate and convert Indigenous youth and to assimilate them into Canadian society. However, the schools disrupted lives and communities, causing long-term problems among Indigenous peoples.
Educational resources for the National Day for Truth and Recognition: