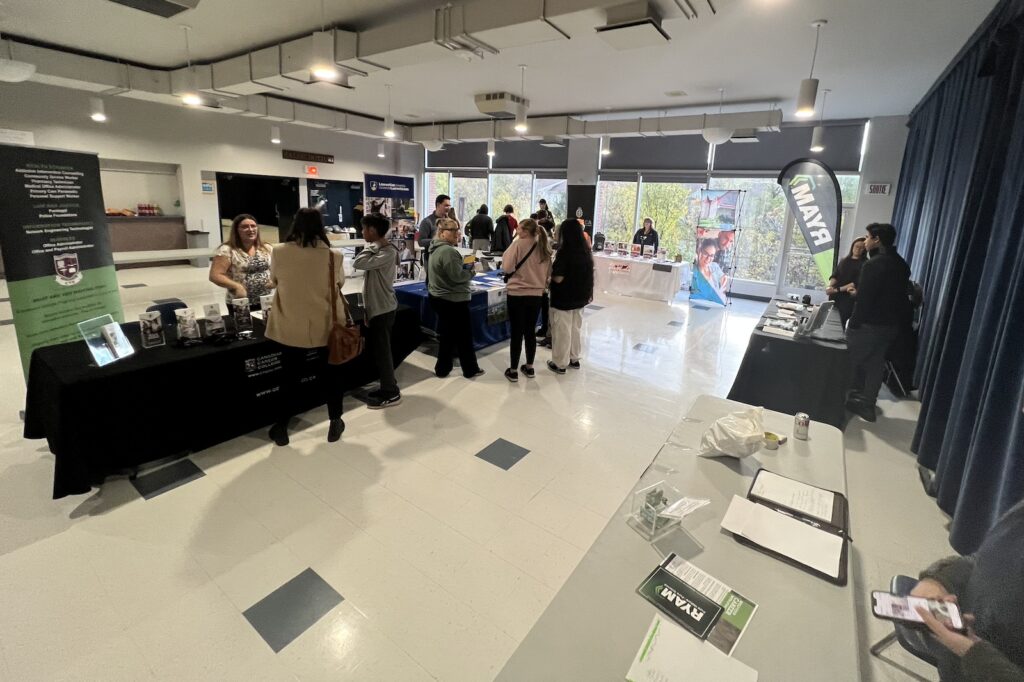 Last night was the 3rd annual "Future Night" over at G. Theberge School. A night where colleges, universities and employers from Western Québec to Northern Ontario gather in Témiscaming to present secondary school students and their families with some of the options available to them to build their future.
Françoise "Frankie" Vermette, the school's Student Life Animator, put it all together. Each year, it gets bigger and bigger. For the first time this year, they opened the career fair up to the residents of Témiscaming and its surrounding area.
Cash donations made during the event went towards local food bank Place au soleil.