Complementary Educational Services facilitate students' progress in their various learnings. There are four complementary student services programs: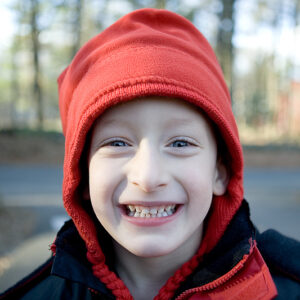 Support services designed to provide students with conditions that are conducive to learning;
Student life services designed to foster students' autonomy and sense of responsibility, their moral and spiritual dimensions, their interpersonal and community relationships, as well as their feeling of belonging to the school
Counselling services designed to help students throughout their studies, with their academic and career choices, and with any difficulties they encounter;
Promotion and prevention services designed to provide students with an environment conducive to the development of a healthy lifestyle and of skills that are beneficial to their health and well-being.
Continue reading
Each of these complementary student services programs are detailed in the Complementary Educational Services:  Essential to Success document, downloadable from the Ministry of Education's website. A summary version of this Ministry document is also available.
The basic school regulation lists the services that must be included in these programs:
Services designed to promote student participation in school life
Services designed to educate students about their rights and responsibilities
Sports, cultural and social activities
Support services for the use of the documentary resources of the school library
Academic and career counselling and information
Psychological services
Psychoeducational services
Special education services
Remedial education services
Speech therapy services
Health and social services
Services in spiritual care and guidance and community involvement
Some of these services are provided at a local level within the school/centre while others are provided at a centralized board level.
---
On this page:
See also:
---
Students with Special Needs
The Western Quebec School Board is committed to supporting individual success for every student. We strive to promote academic and social inclusion. Students attend the community school, wherein a range of services and supports are available to address the varied needs. Each school organizes their special education services according to the needs of their school and within the guidelines of our policy on Special Needs (C-17).
Individualized Education Plans
An Individualized Education Plan (IEP) is a plan of activities coordinated jointly by the people involved. Its purpose is to help a student who, because of a handicap or difficulties, needs adapted intervention in order to progress optimally in developing the competencies required for success. An IEP is part of a dynamic support process that takes place for the benefit and with the participation of the student. It is based on a systemic view of the student's situation, and is implemented using a solution-centred approach.
Provincial Education Programs
The Quebec Education Program (QEP) offers a variety of learning programs to meet the diverse needs of our students. Western Québec offers all of these programs within its schools.
Work-Oriented Training Path (WOTP)
This educational pathway is unique because it is practical in nature and its main objective is preparation for the job market. It gives students the opportunity to experience success in different contexts through adapted instruction. The aim of the pathway is to help students construct their occupational identity, adopt behaviours and attitudes required in the workplace and foster their gradual integration into the work force, by offering them the opportunity to develop work related competencies in actual work settings. Students must be at least 15 years of age on September 30th. This pathway is available in all of our secondary schools.
SEAC and Parent Resources
The Special Education Advisory Committee for the Western Québec School Board represents the interests of children at risk or with disabilities and their families by providing advice and recommendations on policy, allocation of financial resources, the commitment to success plan and implementation of each student's Individual Education Plan (IEP).
Drug Awareness and Resource Team (DART)
DART refers to the Drug Awareness Resource Team. DART is a harm reduction evidence-based support service that is available to the WQSB community. This is a service that promotes prevention and awareness and provides intervention as needed. These services support students and schools with the complexities surrounding substance use.
Our services support students within the elementary, secondary and adult centers as well as staff, parents/caregivers and community members.
Continue reading on DART
The Approach
The DART philosophy of practice for prevention and awareness of substances uses an inclusive model which facilitates unbiased support through varied approaches to managing substance use.
There is a focus on early prevention as well as providing as many resources to support positive and safe decision making.
Services Offered/Available
Individual interventions
Student-focused, in-class/virtual workshops
Referrals to other services in school and community
Brief individual support
Referral and support for student's transitions to and from Rehabilitation
Healthy Lifestyle Groups (facilitation)
Presentations & Workshops
Online Resources
Sexuality Education Content
Sexuality Education is a form of education that takes various dimensions of human experiences into account and covers a variety of subjects; knowledge of the body, body image, gender stereotypes and romantic feelings. It enables students to better understand themselves, establish emotional relationships that show respect for themselves and others, develop critical thinking and good judgement along with a sense of responsibility.
To provide students with sexuality education that covers all of the important issues, the Ministère give it a more formal place in students' education. Therefore, since September 2018, the content defined by the Ministère is compulsory for elementary and secondary students at both private and public schools. This content is also available at the kindergarten level.
The various topics will be taught in an age-appropriate manner and instruction will foster the students' development and make them less vulnerable to certain problems.
Continue reading on Sexuality Education
Roles of the School and the Family
Every adult who plays a significant role in the life of a child or an adolescent has a role to play in sexuality education. This includes parents and members of the school staff.
Parents can continue the discussion begun in school by talking to their children about the different content covered in class.
The complementary nature of the roles played by the school and the family reinforces and optimizes their respective contributions to young people.
Parents or Guardians
Sexuality education begins at home. This is where children first become aware of different ways of living and expressing themselves, and where they learn to: understand themselves, interact with different people, receive and express affection, love and empathy.
Parents can play an active role in the education of their children while respecting their values and taking their personalities into account.
To do so, they can: create a relationship of trust that allows their children to ask the questions that are of concern to them, seek out the information and support they need, in particular by participating in information sessions and drawing on the resources of the school or its partners, including the health care system.
Online Resources
Speech & Language Services
Western Québec Speech & Language Pathology (SLP) Team assesses and treats elementary students who have communication problems that affect success in classroom activities, social interaction, pre-literacy and learning. Speech & Language Pathologists provide support for language development, speech sound development, fluency or stuttering, augmentative and alternative communication, and social communication.
Language and communication difficulties include:
Slow development of vocabulary, concepts or grammar
Inability to use different communication styles for different situations
Difficulties understanding/expressing ideas, interacting socially, and learning
Continue reading on Speech & Language Services
SLPs may support students through individual or group therapy sessions, teacher support and consultations, classroom support, and home program development
Speech & Language Development Milestones
Resources and Documents
Social Work
Social Workers offer support to school teams, interventions with students and families, and as a liaison with community agencies. The goal of social workers in schools is to enhance the overall functioning and academic performance of students. School social workers collaborate with school teams to help students attain their full potential academically, socially and emotionally.
Roles and responsibilities
Consultation with school administrators, teachers, school support staff, and parents
Short-term individual counselling and support to students
Crisis response and intervention
Group counselling for students
Referral to outside services
Collaboration with partners and community programs
Publishing materials for parents and professionals
Offering professional development for educational and community professionals
Online Resources
Early Admission Derogations
Through a process called "derogation" and under certain conditions, students identified either as advanced or as handicapped by the Ministry of Education can begin kindergarten or grade 1 early.
Preschool Transition (Kindergarten)
The school team, family and community, all play a key role in a child's transition to school. This is a very important transition, as it signifies the beginning of the child's educational journey and lays the foundation for future transitions.
According to the Ministry of Education, an effective transition is planned and carried out over a period of 12-15 months.
Our transition facilitator team has built a new website for parents and families called WQSB Transitions It can help you find information, tools, resources, and more to support you and your child successfully navigate their transition to kindergarten and beyond.
Continue reading on Preschool Transition
Transition Agents help to facilitate the child's transition to school by:
Sharing information & resources with families about what they can do to prepare their child for school
Working collaboratively with the school, family and community partners to ensure a successful school transition
Following the MEQ guidelines and recommendations on early transitions
Looking at early transition research to inform and guide best practices
Online resources
---
Contact the Complementary Services Department