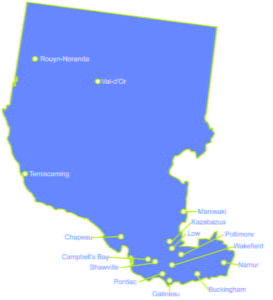 Western Québec is an English school board dedicated to developing lifelong learners who contribute to society and are prepared for their future. All teachers and staff are committed to academic excellence and the provision of quality education which encourages social, emotional and moral development. Western Québec respects and promotes the rights and responsibilities of every individual while maintaining a student-centred, safe and healthy learning environment. Parents and communities are valued as collaborative partners in enriching programs and achieving goals.
Western Québec's 31 schools and centres provide English-language education to eligible students over an immense and diverse territory which covers the Outaouais, Pontiac and Abitibi-Témiscamingue regions. Cultural differences are valued and celebrated within our student population through French-Immersion programs, First Nations events and student initiatives and activities.
Image: Map of the Outaouais and Abitibi-Témiscamingue regions (referred together as Western Quebec) showing the municipalities in which our school board has schools. Fun fact: Our territorry is approximately twice the size of Nova Scotia!
---
On this page:
See also:
---
Meet the Director General George Singfield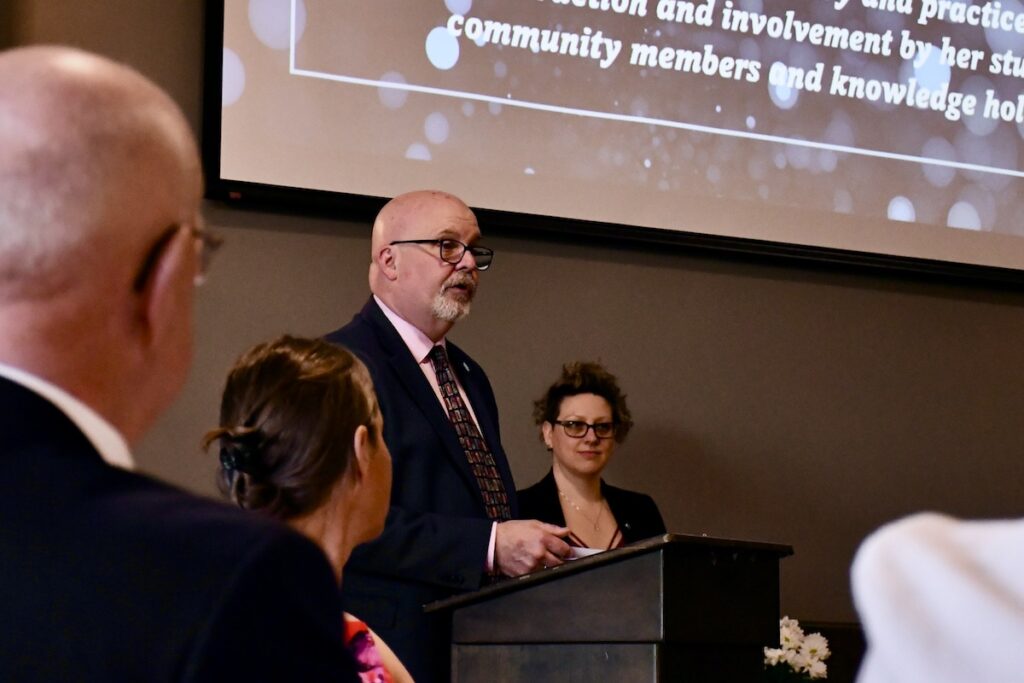 A lifelong and dedicated educator, George Singfield has worked for the Western Québec School Board for 35 years, most recently in the positions of Secretary General, Director of Human Resources, and Director of Corporate Services. He took on his new role of Director General in June of 2023.
Read more

A proud alumnus of St. Francis Xavier University, Mr. Singfield launched into the first 11 years of his education career teaching History, English, Economics, Physical Education and Moral & Religious Studies to students of D'Arcy McGee High School. Back then, the school was located on rue Gamelin in Hull (now Collège Nouvelles-Frontières). He was promoted to a first management position in 1998 as principal for two small, rural elementary schools: Onslow and Poltimore. He returned to D'Arcy McGee in 2000 as vice-principal, before becoming principal of Symmes Junior High School in 2002. As he led these schools, he also completed a Master's of Education at Bishops University.

In 2006, and for 13 years, Mr. Singfield was the valued principal of both Symmes Junior and D'Arcy McGee High Schools, now both under the same roof on Boul. du Plateau. On his last week as principal, students and staff renamed the school gymnasium after him, as a show of appreciation.

Mr. Singfield brings to his new position ample experience as educator and administrator. Notable contributions include recruitment efforts all over Central and Eastern Canada, promoting healthy relations with local unions and, more recently, facilitating collaboration between the school board's administration and its elected officials.
About School Boards and School Services Centres in Quebec
A school board is a public institution represented by elected commissioners. Its primary function is to ensure that the persons who come under its jurisdiction are provided the educational services to which they are entitled under the Education Act. Western Québec's mission is to support its schools and centres in their effort to educate all students within a safe, caring and inclusive learning community.
French-language school boards in Quebec were abolished in 2020 and replaced by school services centres, more widely known as centres de services scolaires. For legal reasons however, English-language school boards continue to be directed by Councils of Commissioners who are elected by their local populations.
Our Story in Short
Traditionally, Québec's school boards were divided by language and religion. Our story begins in 1998 however, when the Government introduced a new educational framework by deciding to omit religion from public educational institutions. This changed jurisdictions and territories of school boards across the province. English schools and adult education centres in the Outaouais, Pontiac and Abitibi regions joined the Western Québec community. Today, its territory is approximately twice the size of Nova Scotia.
Our Logo
As of school year 2017-2018, the board of commissioners unanimously approved the adoption of a new logo for the Western Québec School Board. This simple and modern logo consists of 3 Ws and is meant to represent the people we serve and the values we hold.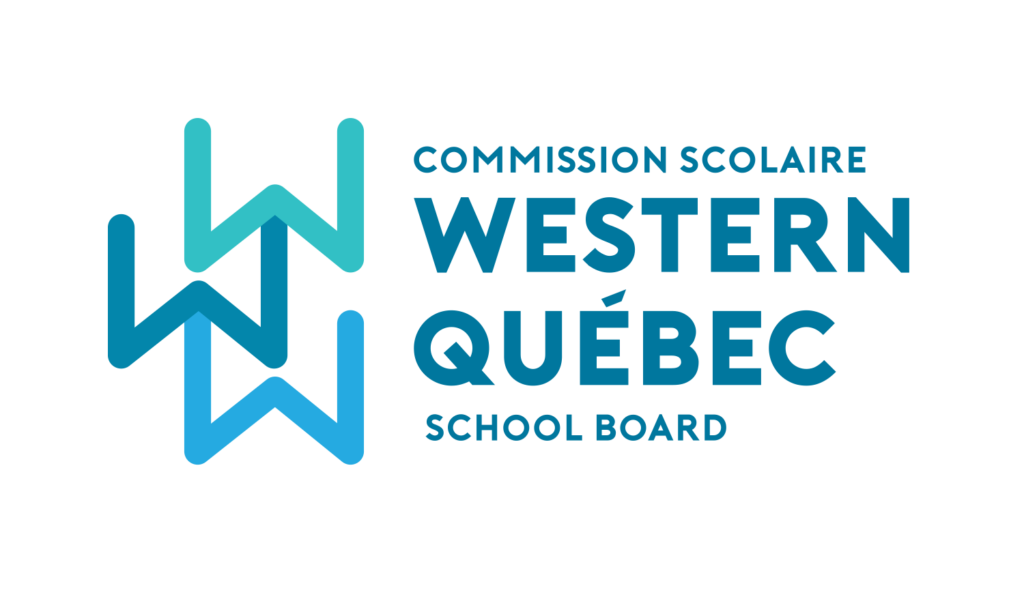 The 3 Ws represent the 3 levels of education Western Québec offers – primary, secondary and adult. The letters are interconnected, signifying progress, continuity and teamwork. It is also meant to represent a partnership of parents, students and schools. Because of its simplistic design, different people will see different things, like an open book or the rooftops of schools.
Western Québec will phase it in gradually in order to minimize the cost of rebranding. The original logo will still appear around our schools and on different documents.
While you may still see the original logo around, staff and partners are asked to switch to the new logo where and when it is possible to do so at no added cost.
For any questions on logo and branding, email our communications consultant.