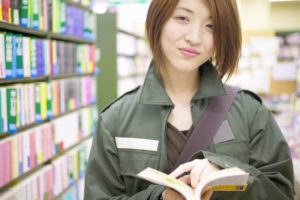 Western Québec's 5 Adult Education Centres, as well as its distance education service, offer courses that allow students to complete their High School education, acquire academic upgrades, and complete required prerequisites for vocational training and other post-secondary options. All of our centres focus on student success and preparedness.
The Charter of French Language, or Law 101, does not apply to our Adult Education or Vocational Training programs. These English-language courses and programs are open to everyone, regardless of their parents' mother tongue.
---
On this page:
See also:
Please note:
---
Our Centres
The Western Québec School Board offers educational services to adults in 5 different establishments, as well as online through its Distance Education Services.
You may enroll at the centre in which the course or courses you would like to take is offered. As this may change every year, depending on availability, please contact one of our centres for more information.
| | | |
| --- | --- | --- |
| Centre | Location | Contact |
| Hull Adult Education Centre | Gatineau (Hull) | Cynthia Belair (cbbelair@wqsb.qc.ca) |
| Pontiac Continuing Education Centre | Shawville | Michelle Forgues (mforgues@wqsb.qc.ca) |
| Maniwaki Adult Education and Vocational Training Centre | Maniwaki | Thérèse Garneau, (tgarneau@wqsb.qc.ca) |
| Western Quebec Continuing Education Centre | Val-d'Or | Natasha Frost-Larivière (natashafrost@wqsb.qc.ca) |
| Anishnabe Adult Education Centre | Notre-Dame-du-Nord (Timiskaming First Nation) | Dianna Wabie (dwabie@wqsb.qc.ca) |
Microsoft Certifications
The Western Quebec Career Centre is offering Microsoft Certifications year round.
Maximize your potential with our Microsoft certification training. Our digital courses offer comprehensive knowledge, from the basics to advanced skills needed for productivity. Efficiency is the key to success. And with our Office 365 training, you'll streamline your work like never before.
Distance Education for Adults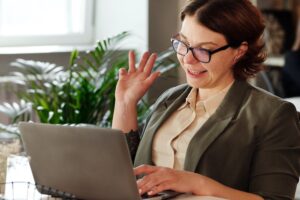 Distance Education in a flexible solution aimed at students who work full time, who have childcare responsibilities, who do not reside close to an Adult Education Center, or who have medical needs.
To be eligible for distance education with Western Québec, students must live in Québec and be 16 years or older as of the July 1st immediately preceding the relevant school year.
If you are in the position that would allow you to attend an Adult Education Centre in person, we encourage you to do so.
Pros & Cons of Distance Education
| | |
| --- | --- |
| Pros | Cons |
| Highly flexible | Less teacher time |
| Easily schedule one-on-one meetings with teachers | Less structured |
| Study from home | Exams need to be done in person at an Adult Ed Centre |
|   | Difficult without a reliable Internet connection |
|   | Lack of social contact with other students, or of extracurricular options |
For additional information on Distance Education for Adults and to register, visit distanceeducationwqsb.com.