A new accelerated 14-month version of the Health Assistance and Nursing vocational program will be offered in English at the Pontiac Continuing Education Centre, in Shawville.
Graduates of this accelerated program are employed in long-term care facilities (CHSLD), general care and specialized care hospitals, psychiatric hospitals, health and social service centres (CLSC) as well as private clinics and long-term care centres. Learn more on the program or its admission conditions on AdmissionFP: www.admissionfp.com/programmes-et-formations/dep/5825?langue=en.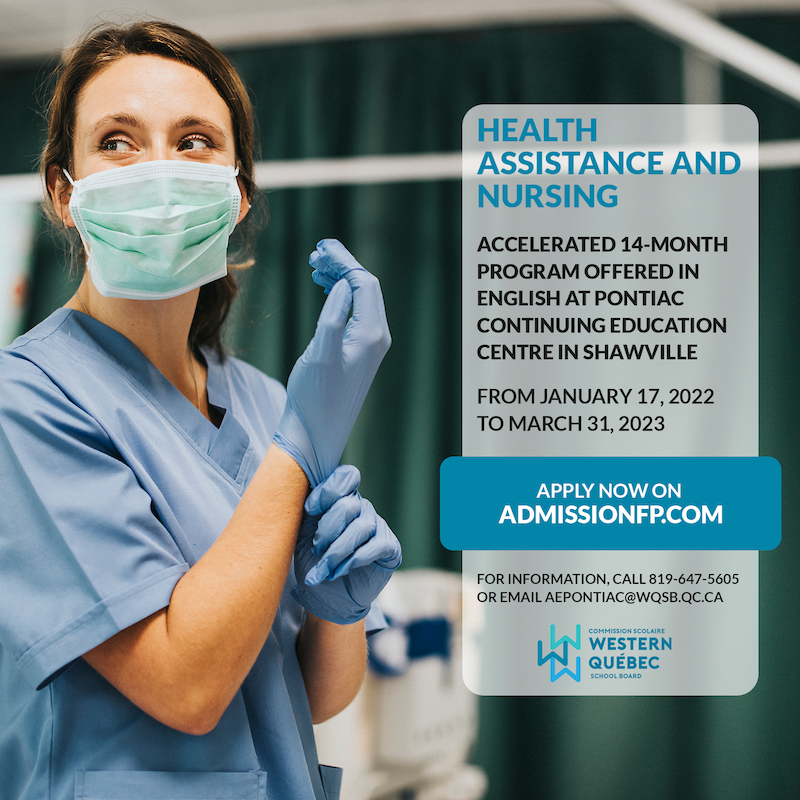 Program objectives
To acquire the knowledge, ability and attitude necessary to differentiate between health and illness; acquire the knowledge and ability to understand and apply the techniques learned, establish a helping role with those with health needs, engage in team work within the modern health organizationion, communicate effectively with patients and their family, with superiors and with other health team members.