Earlier this week, the Western Québec Council of Commissioners appointed Mr. George Singfield to the position of Director General, effective immediately. His first decision as DG was to appoint Mr. Pascal Proulx to the position of Assistant Director General.
These appointments follow the retirements of Director General Mike Dubeau and Assistant Director General Ruth Ahern, two extraordinary educators, accomplished administrators, and esteemed members of the community.

An outstanding educator and a natural leader
A lifelong and dedicated educator, George Singfield has worked for the Western Québec School Board for 35 years, most recently in the positions of Secretary General, Director of Human Resources, and Director of Corporate Services.
A proud alumnus of St. Francis Xavier University, Mr. Singfield launched into the first 11 years of his education career teaching History, English, Economics, Physical Education and Moral & Religious Studies to students of D'Arcy McGee High School. Back then, the school was located on rue Gamelin in Hull (now Collège Nouvelles-Frontières). He was promoted to a first management position in 1998 as principal for two small, rural elementary schools: Onslow and Poltimore. He returned to D'Arcy McGee in 2000 as vice-principal, before becoming principal of Symmes Junior High School in 2002. As he led these schools, he also completed a Master's of Education at Bishops University.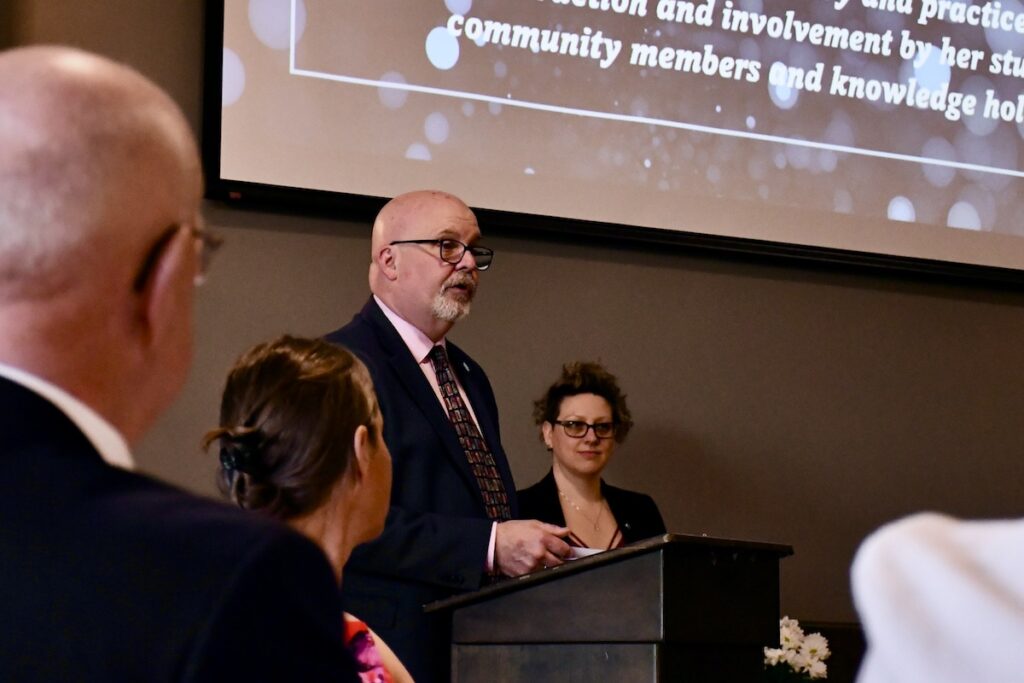 In 2006, and for 13 years, Mr. Singfield was the valued principal of both Symmes Junior and D'Arcy McGee High Schools, now both under the same roof on Boul. du Plateau. On his last week as principal, students and staff renamed the school gymnasium after him, as a show of appreciation.
Mr. Singfield brings to his new position ample experience as educator and administrator. Notable contributions include recruitment efforts all over Central and Eastern Canada, promoting healthy relations with local unions and, more recently, facilitating collaboration between the school board's administration and its elected officials.
"George's application was selected from a pool of more than 20 highly-qualified applicants, where he inevitably stood out as an already greatly appreciated member of our educational community."
Wayne Daly, Chairman
An honest leader and problem-solver
Of the 23 years of his career, Pascal Proulx has devoted 18 to the Western Québec School Board, most recently as Director of Buildings and Technology.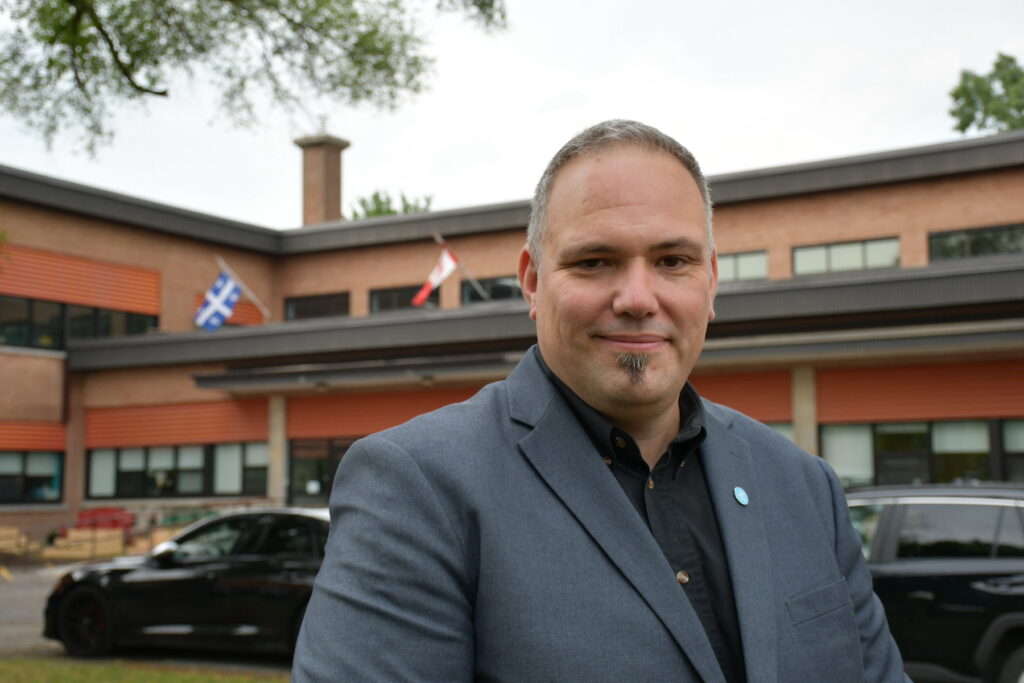 After moving to Gatineau from Sherbrooke in 1999, Mr. Proulx started his career in our board as an IT Technician, developing software to automate administrative processes to improve the management of the school board. In 2008, he moved to Commission scolaire des Draveurs, one of our sister French school boards in the region, and soon moved up the ranks to become Director of Technology, School Organization and Transportation, all while completing a Master's of Administration.
Mr. Proulx returned to Western Québec in 2014 and assumed the position of Director of Buildings and Equipment, with other duties including Director of Technology, Transportation and Archives. He has been an integral part of the senior administration team for the past 9 years. His vision, his drive to do what is right for students, and his ability to solve complex problems are all vital assets that he brings to his new role as ADG.
"Moving forward, George and Pascal are the right people to address our school board's challenges and opportunities within the Quebec education system. They have the full confidence of our Council, which is committed to working in close collaboration with them and their administration in service of our commitment to academic excellence and the provision of quality bilingual education."
Wayne Daly, Chairman
About Western Québec
With nearly 9000 youth and adult students, Western Québec is an English school board dedicated to developing lifelong learners who contribute to society and are prepared for their future. Although two thirds of its population are based in and around Gatineau, its 31 schools and centres are located throughout the Outaouais and Abitibi-Témiscamingue regions, a territory twice the size of Nova Scotia.
---