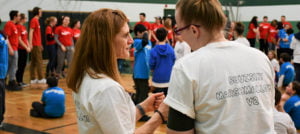 To facilitate both the applications and recruitment processes, our Human Resources team has compiled all the support staff positions currently open for applications.
Our schools and centres are currently hiring for the following support staff positions:
Attendants to the Handicapped
Special Education Technicians
Student Supervisors
Daycare Educators
Recreational Activities Technicians
Social Work Technician
Kitchen Helper
The deadline to apply for these positions is Wednesday 13 September 2023 at 4PM.
Apply by sending your resume to HR@wqsb.qc.ca, with the posting number as the subject line.