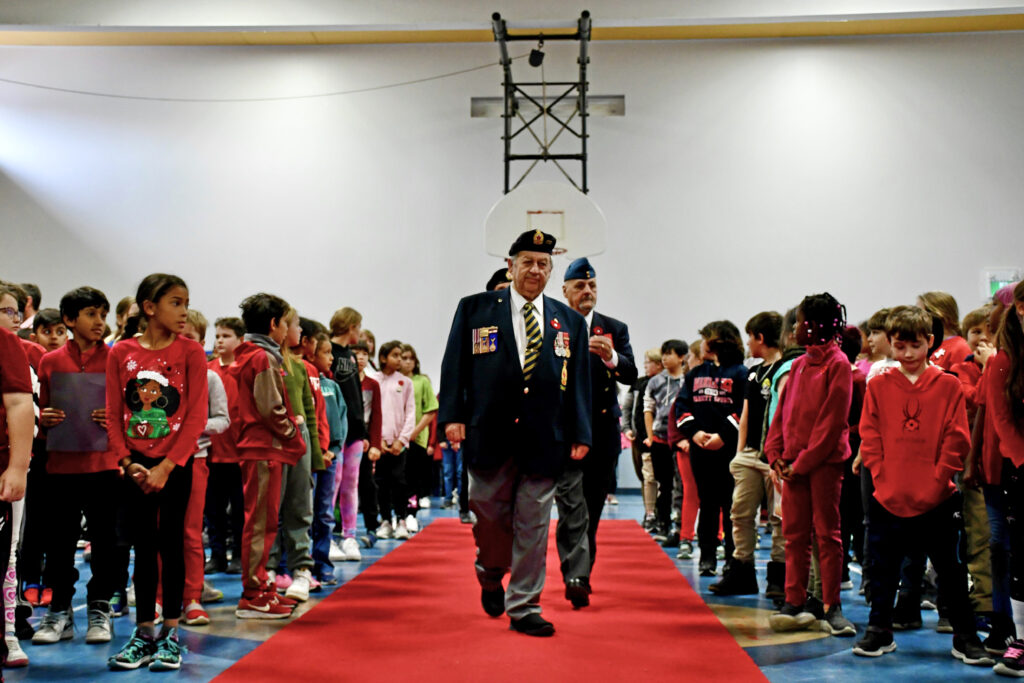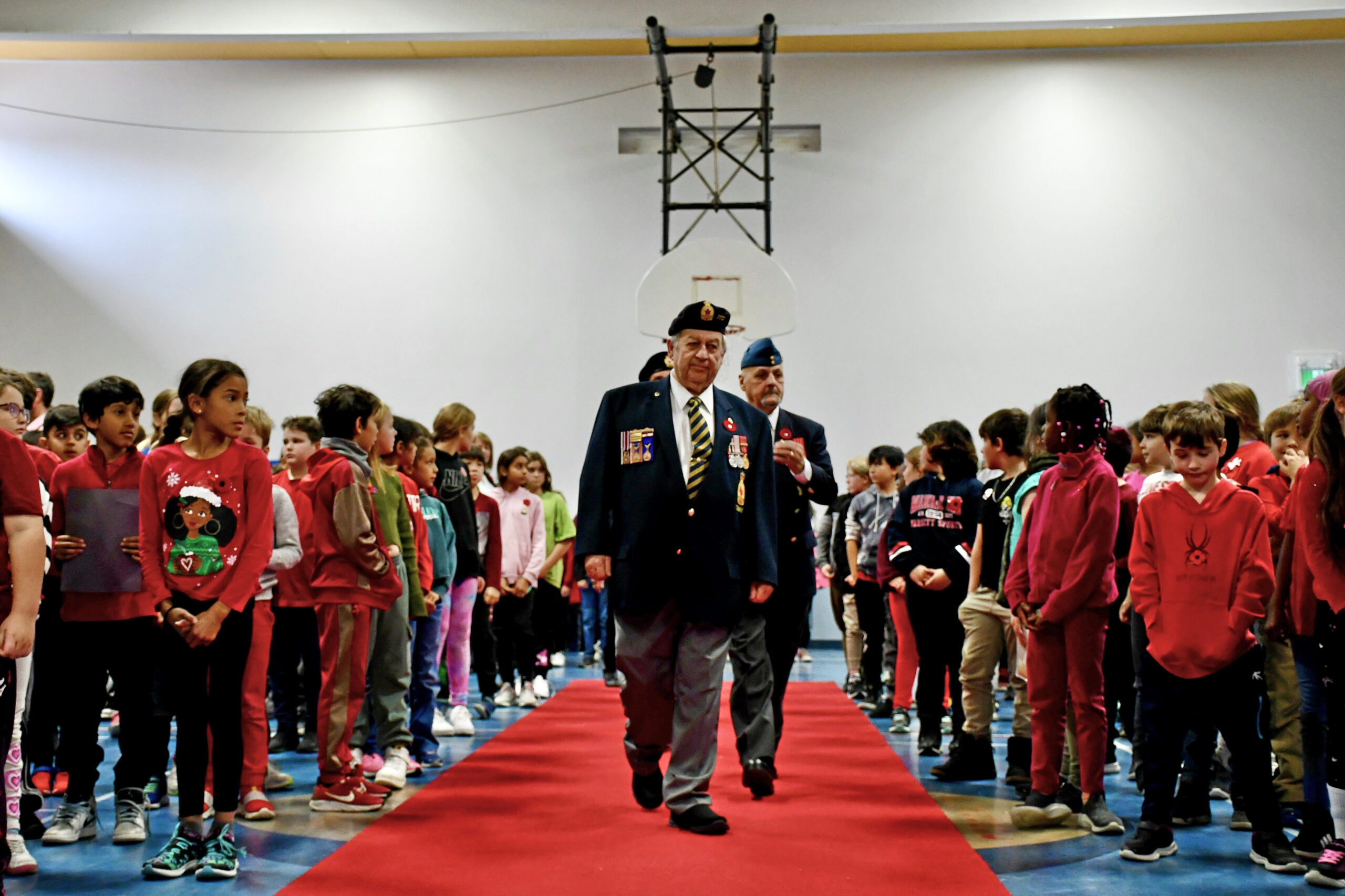 Every year for Remembrance Day on November 11, we honour those who have served Canada in times of war, military conflict and peace.
Generations of Canadians have served our country and the world during times of war, military conflict and peace. Through their courage and sacrifice, these men and women have helped to ensure that we live in freedom and peace, while also fostering freedom and peace around the world.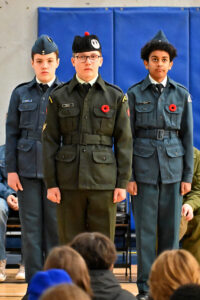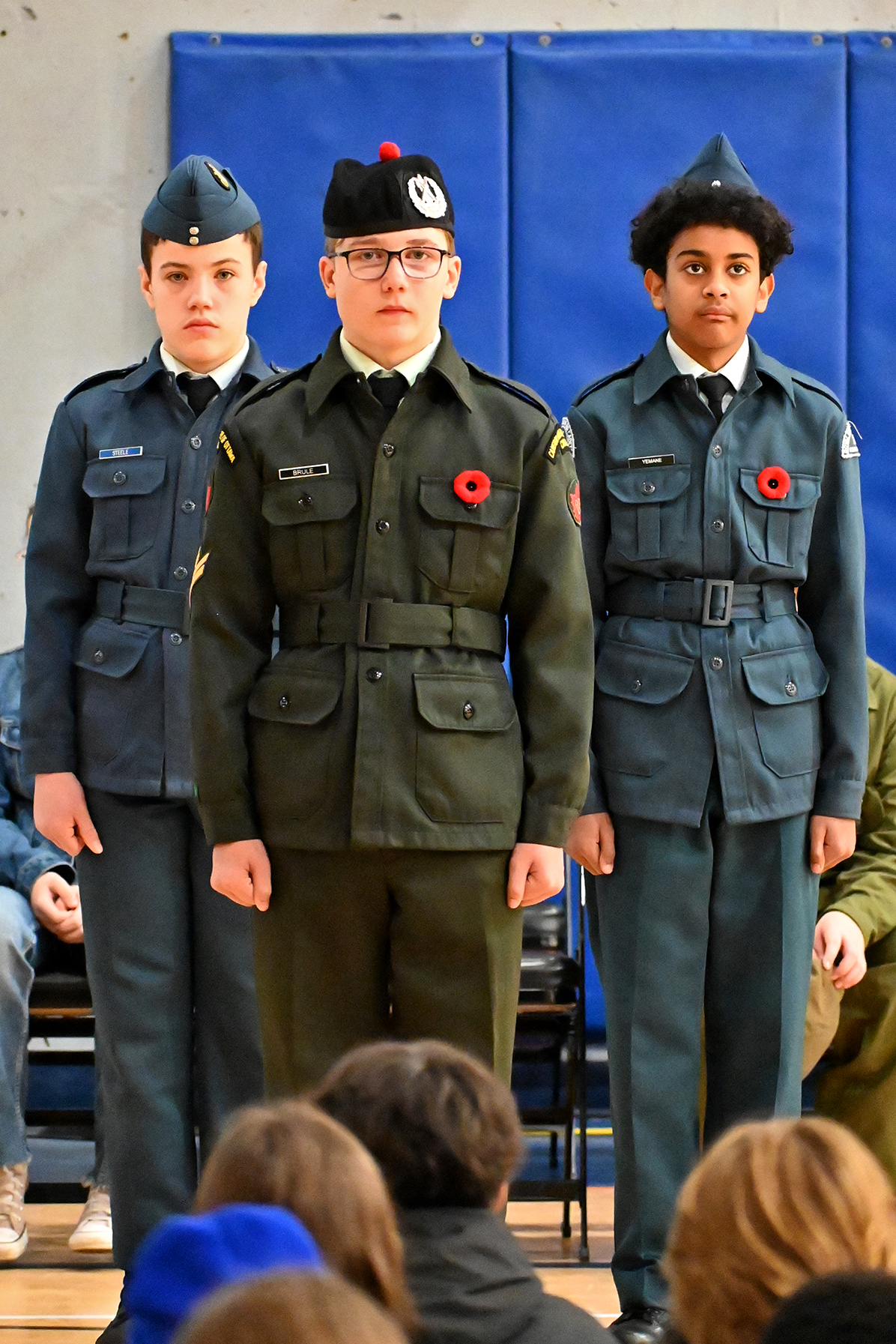 Canada's involvement in the First and Second World Wars, the Korean War, and Canada's efforts during military operations and peace efforts has always been fuelled by a commitment to protect the rights of others and to foster peace and freedom. Many Canadians have died for these beliefs, and many others have dedicated their lives to these pursuits. This willingness to stand up to protect human rights, freedom and justice remains one of Canada's defining characteristics in the eyes of the world.
We encourage all community members to learn more about the sacrifices and achievements made by those who served our country, and to help preserve their legacy by passing the torch of Remembrance to future generations of Canadians.
Every year on November 11, in our schools and in our homes, we pause in a silent moment of remembrance for the men and women who have served, and continue to serve our country during times of war, conflict and peace.
This Friday November 10, schools across Western Québec held assemblies to honour the Canadians who served. Continue reading for a brief overview.
---
Namur
As has been the tradition for several decades, Namur Intermediate School held its annual Remembrance Day service at the monument near our school. Most years we have been lucky to have military personnel from CFB Leitrim as well as local Legion members but because our service was a bit early, we were well supported by community members, municipal representatives, and our SQ liaison agent, Officer Millette.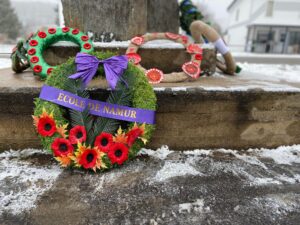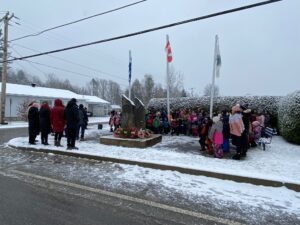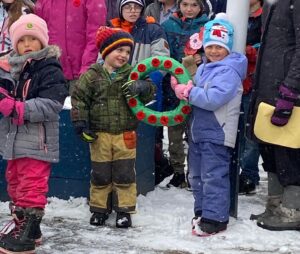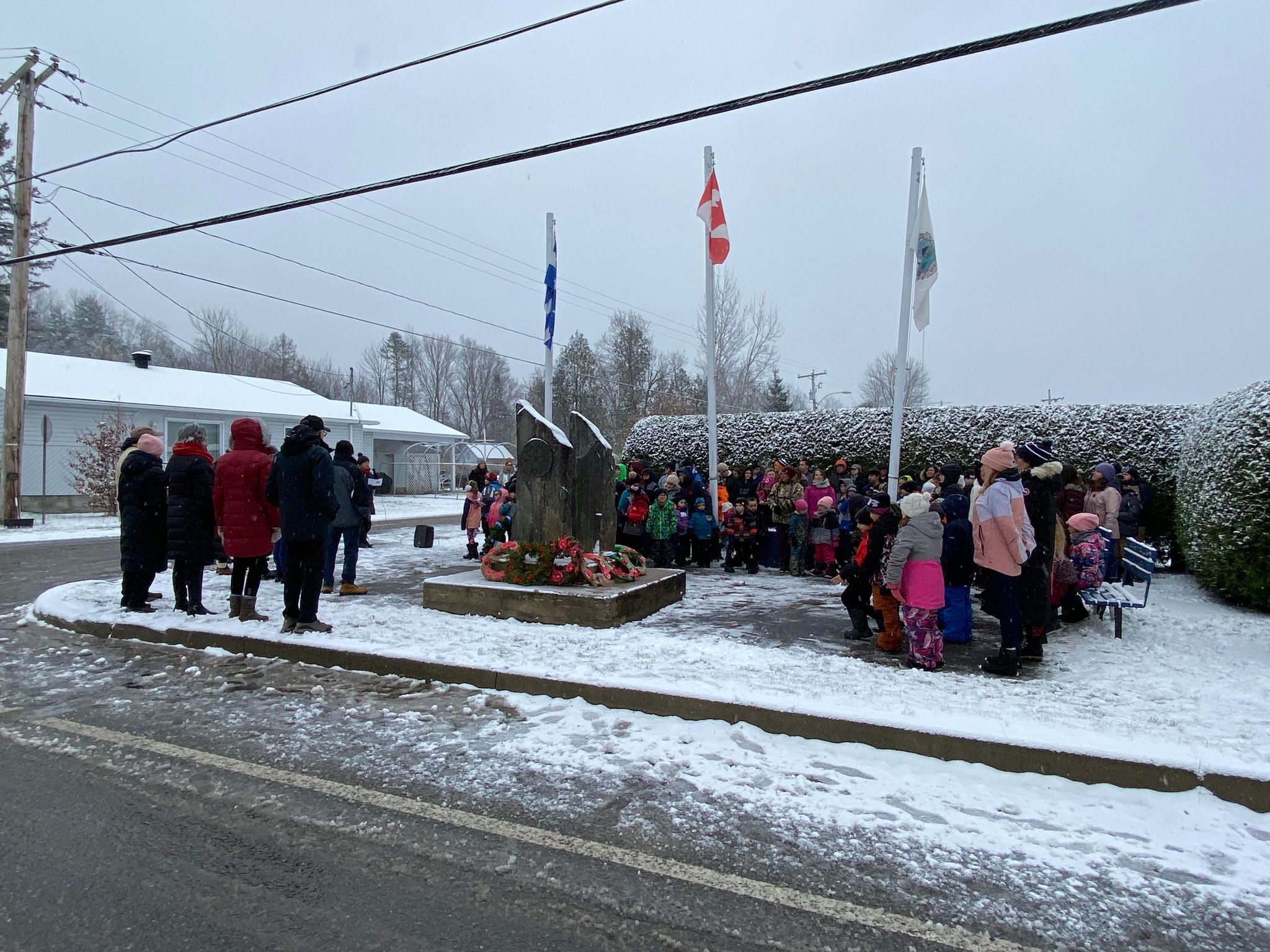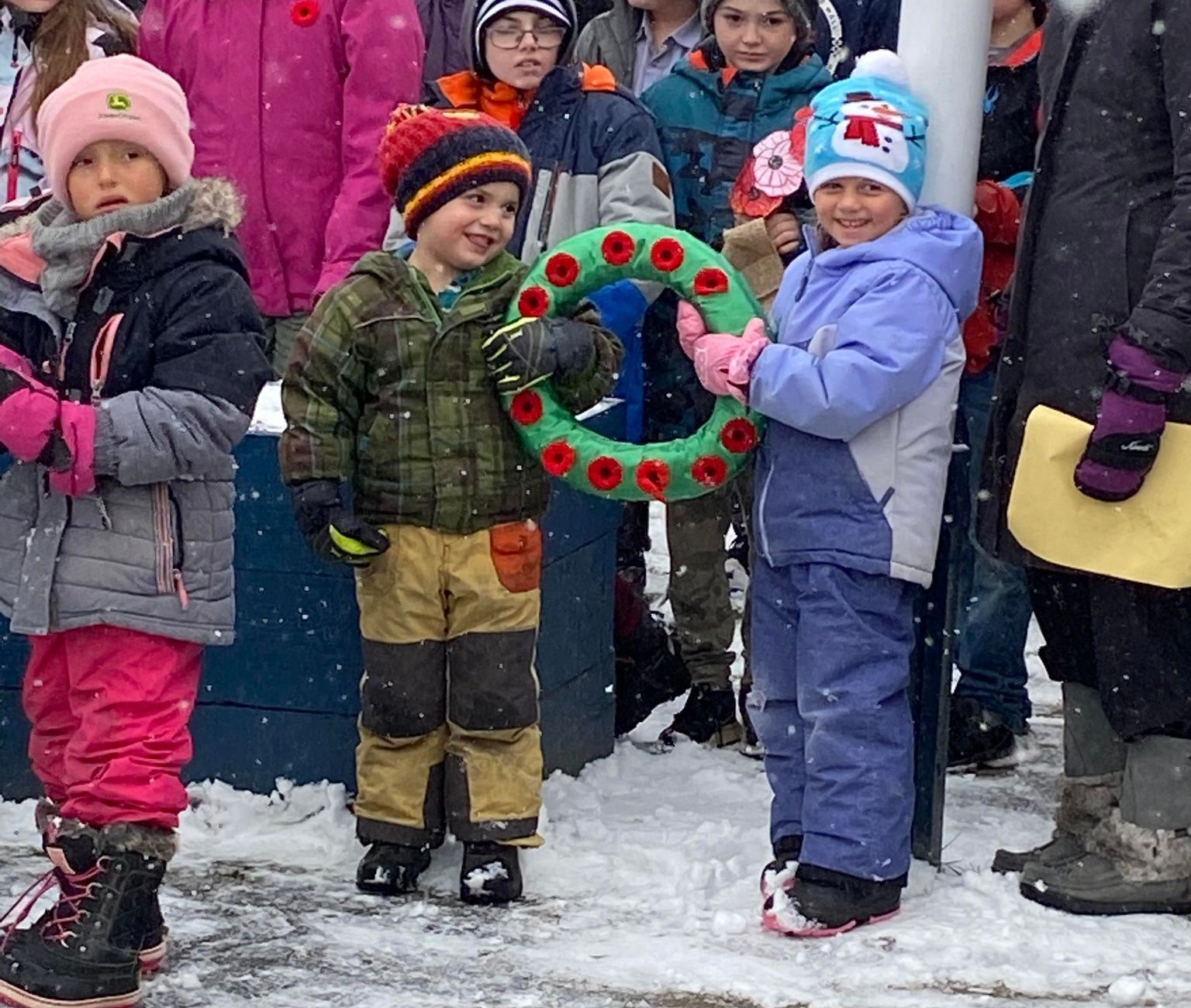 The program included poems carefully rehearsed and presented by every class from K4 to secondary 2. Students and community members laid wreathes in honour of our fallen soldiers and listened to speakers highlighting the importance of never forgetting. In the weeks leading up to November 11th – students learned about the role of peacekeepers; the history of world conflicts and Canadian service personnel's role in restoring peace and protecting freedom and liberty. We welcomed community members into the school for a warm meal afterward. Staff and students play a vital role in the success of this event, and we receive such great support and positive feedback from our community about the importance of continuing this tradition for years to come. The school principal, Tammy Downing, noted being proud of our school's dedication in making this day meaningful for all.
Submitted by Tammy Downing, Principal
---
Symmes D'Arcy McGee
At Symmes Jr. and D'Arcy McGee High Schools, there were three Remembrance Day assemblies held throughout the day. They had their band play the national anthem, their choir sing, cadet students marching and standing at attention, poetry read, a moment of silence, and a special guest speaker, Major Morales Diaz. The Major spoke beautifully of the multiculturalism in the Canadian Armed Forces, and their multifaceted duties to support Canadians in their territory as well as abroad. He also shared a touching video about the significance of the Unknown Soldier.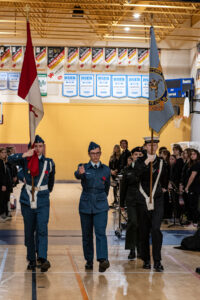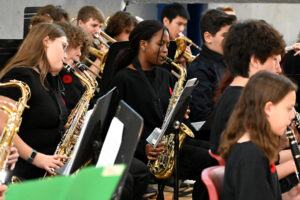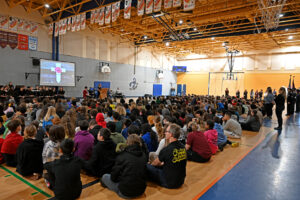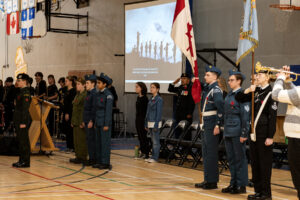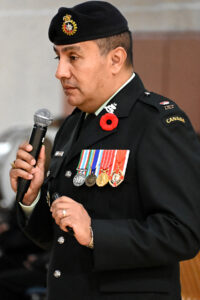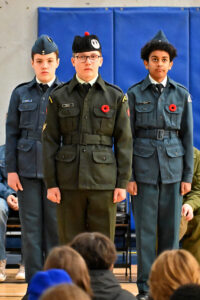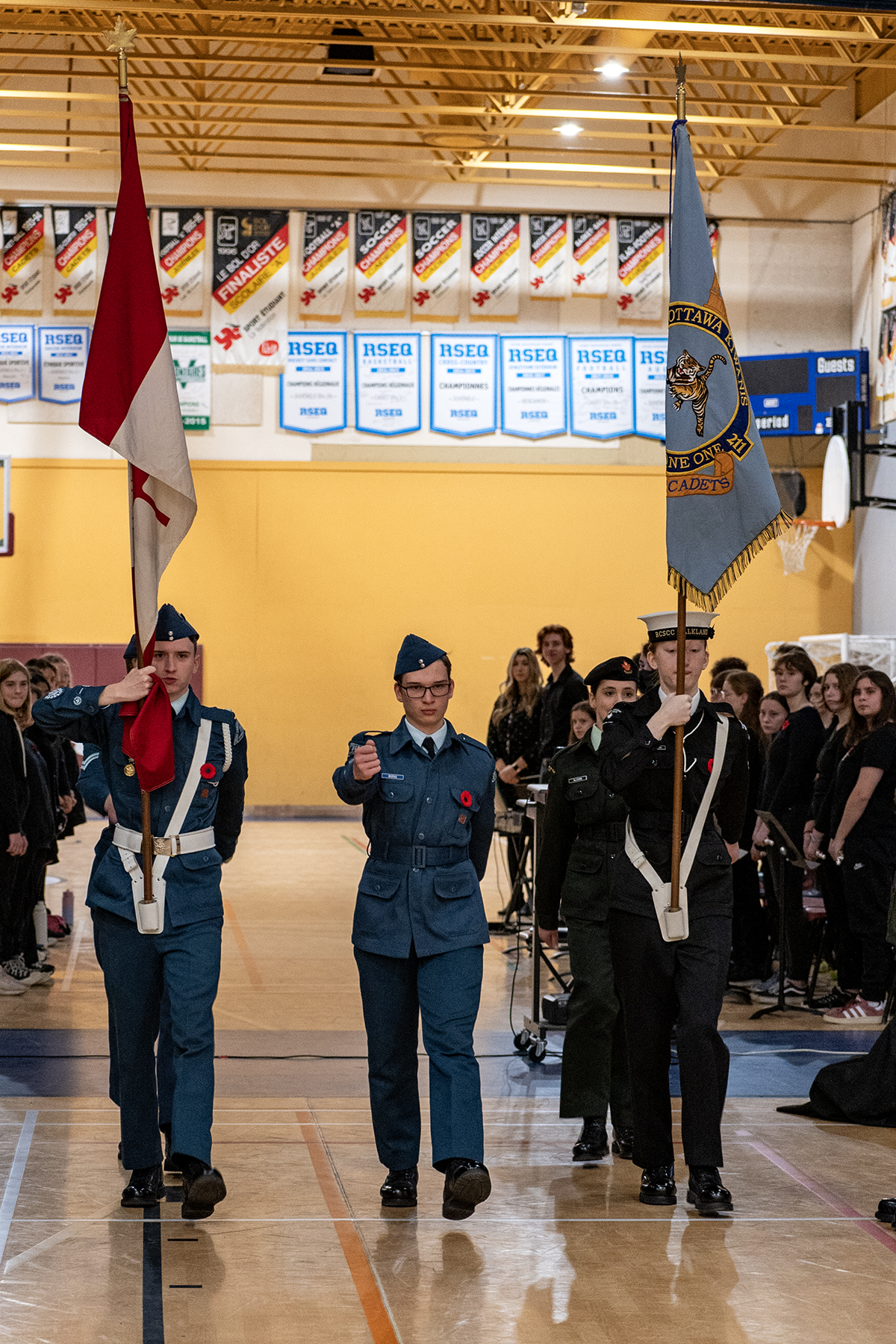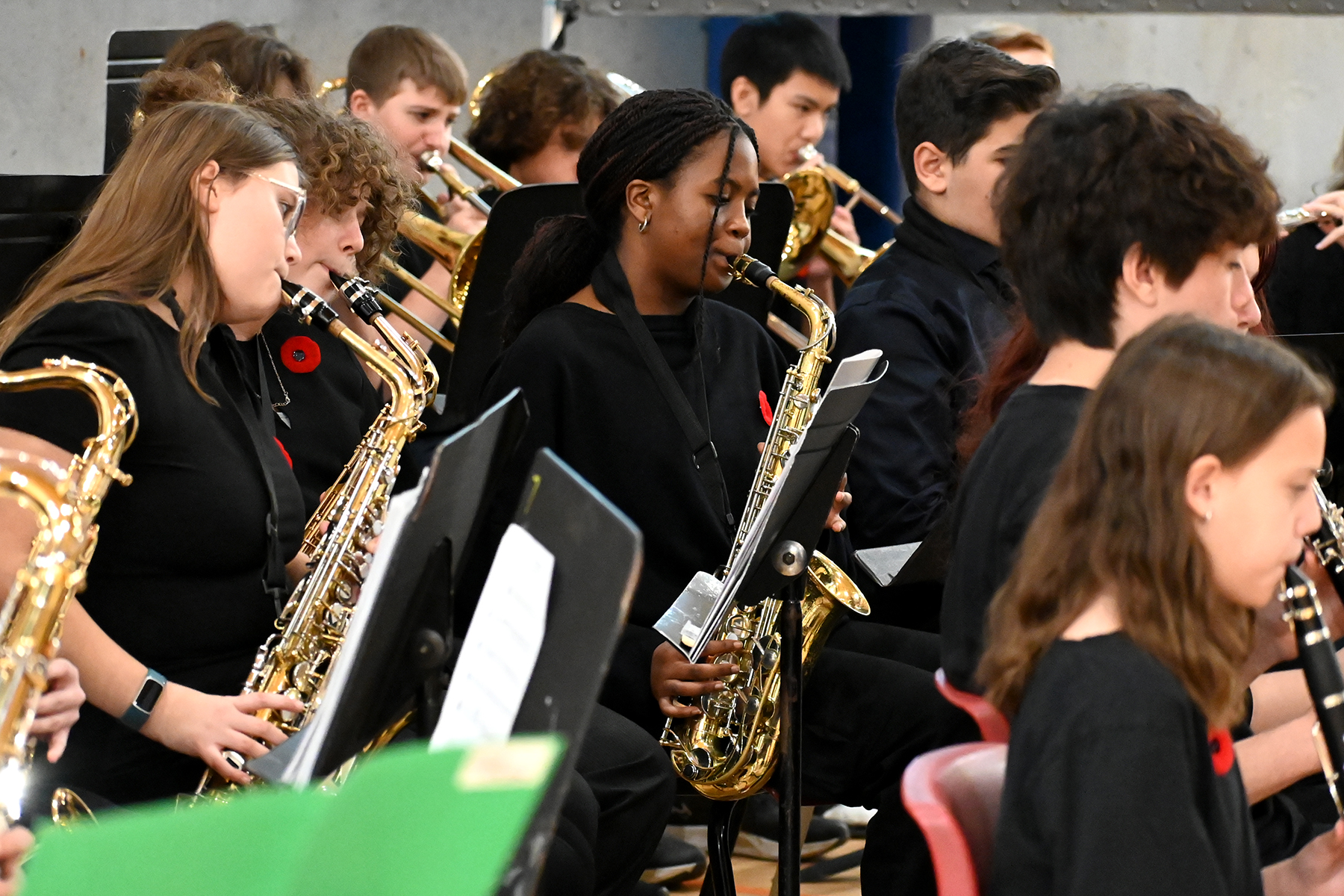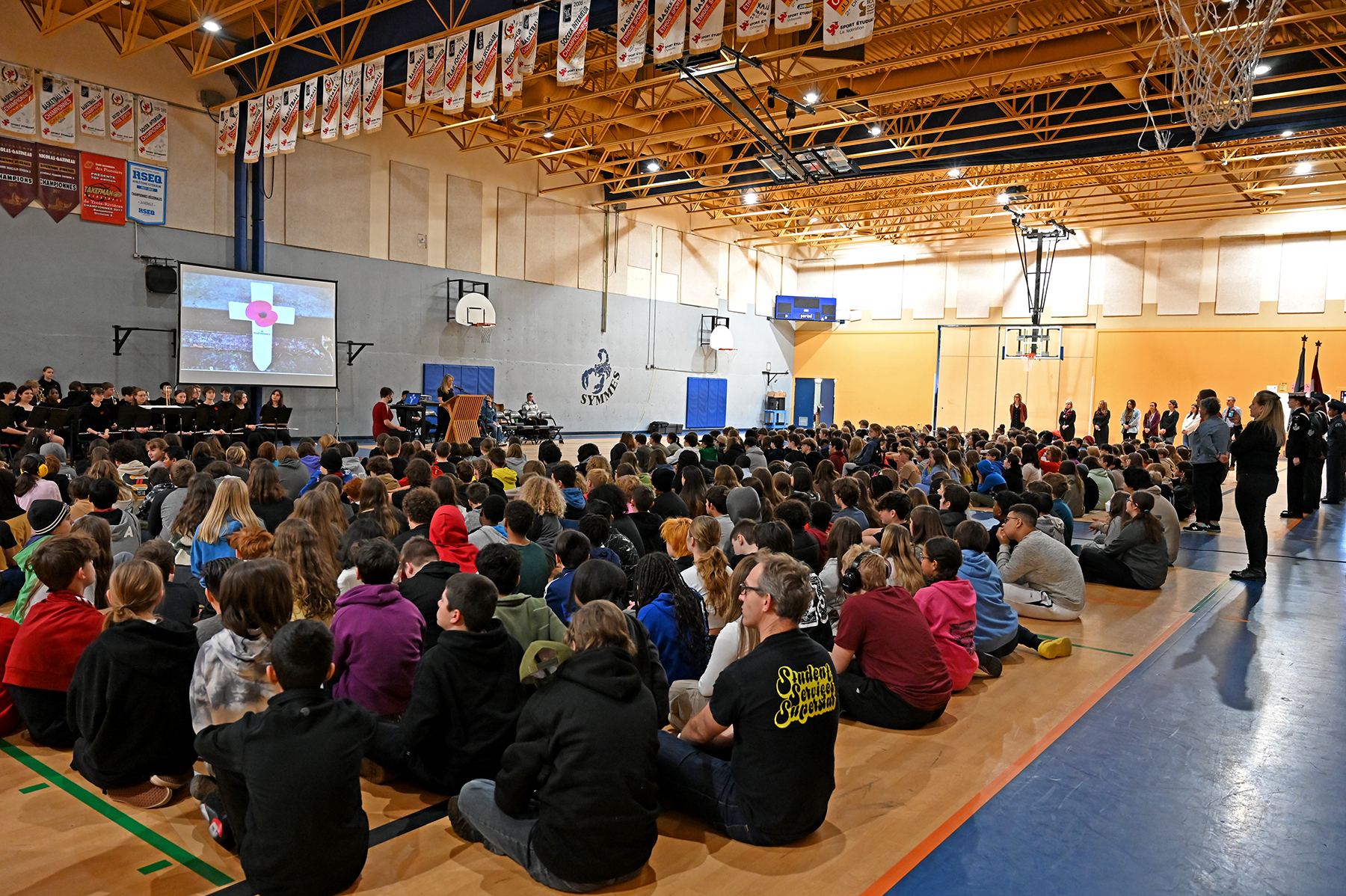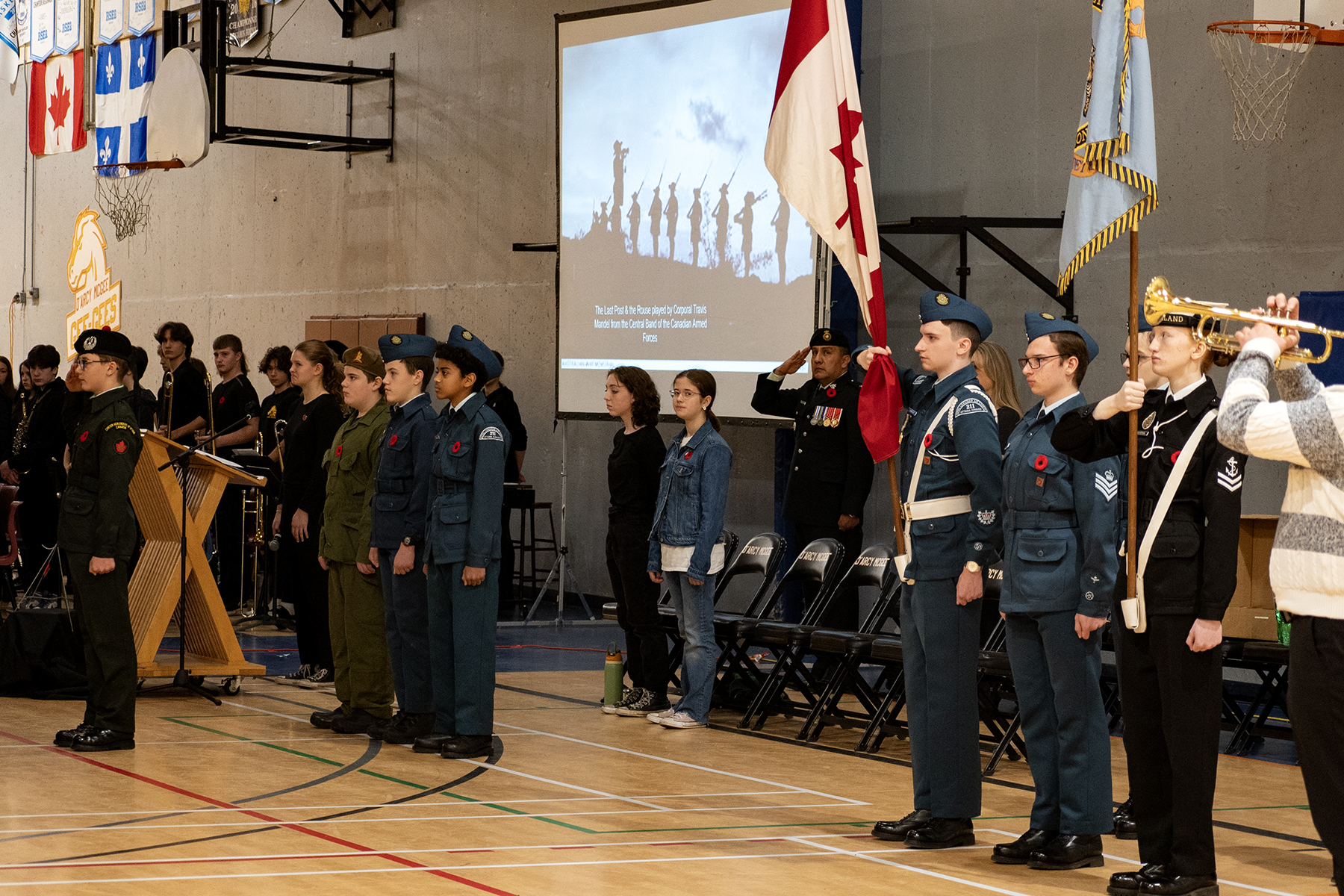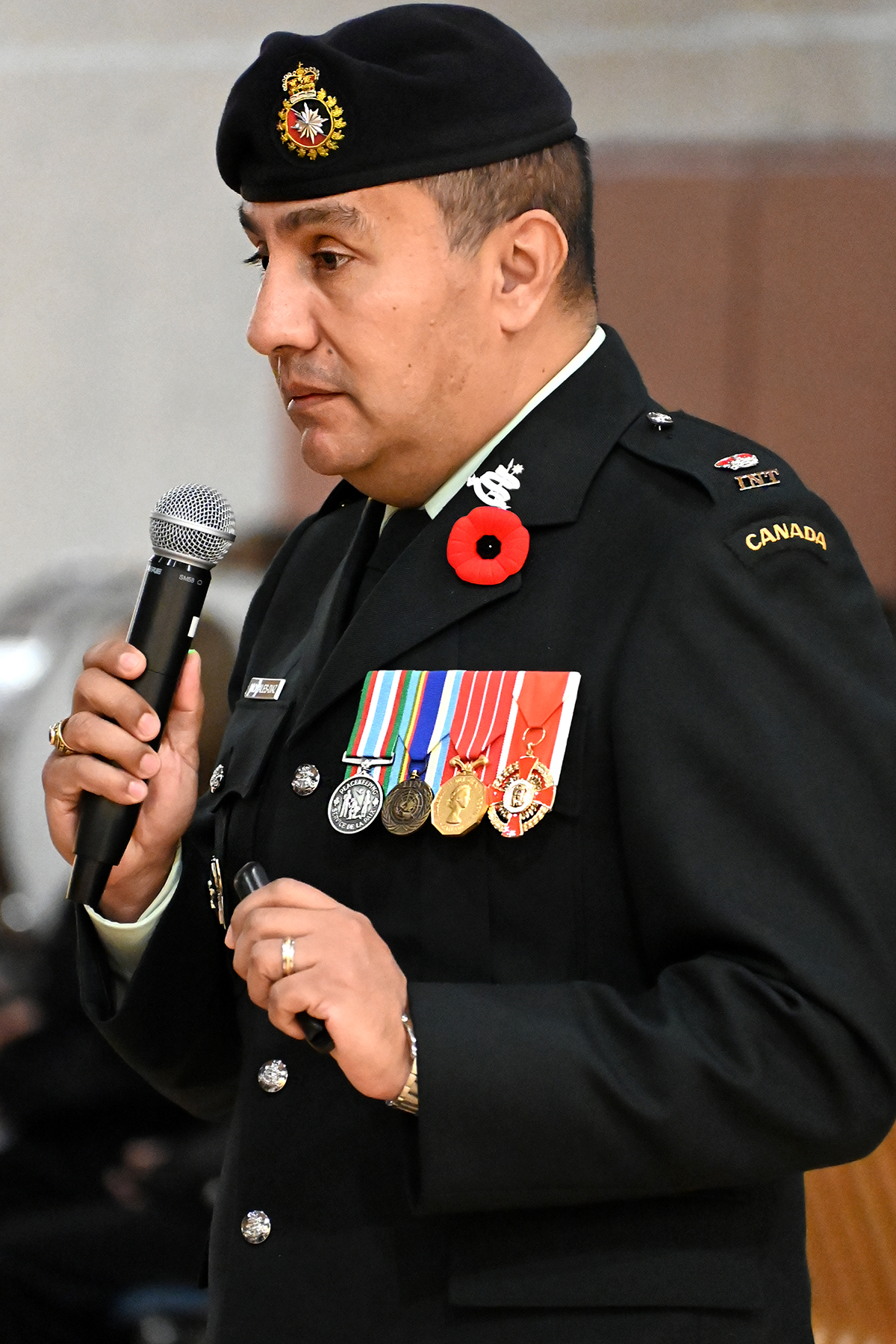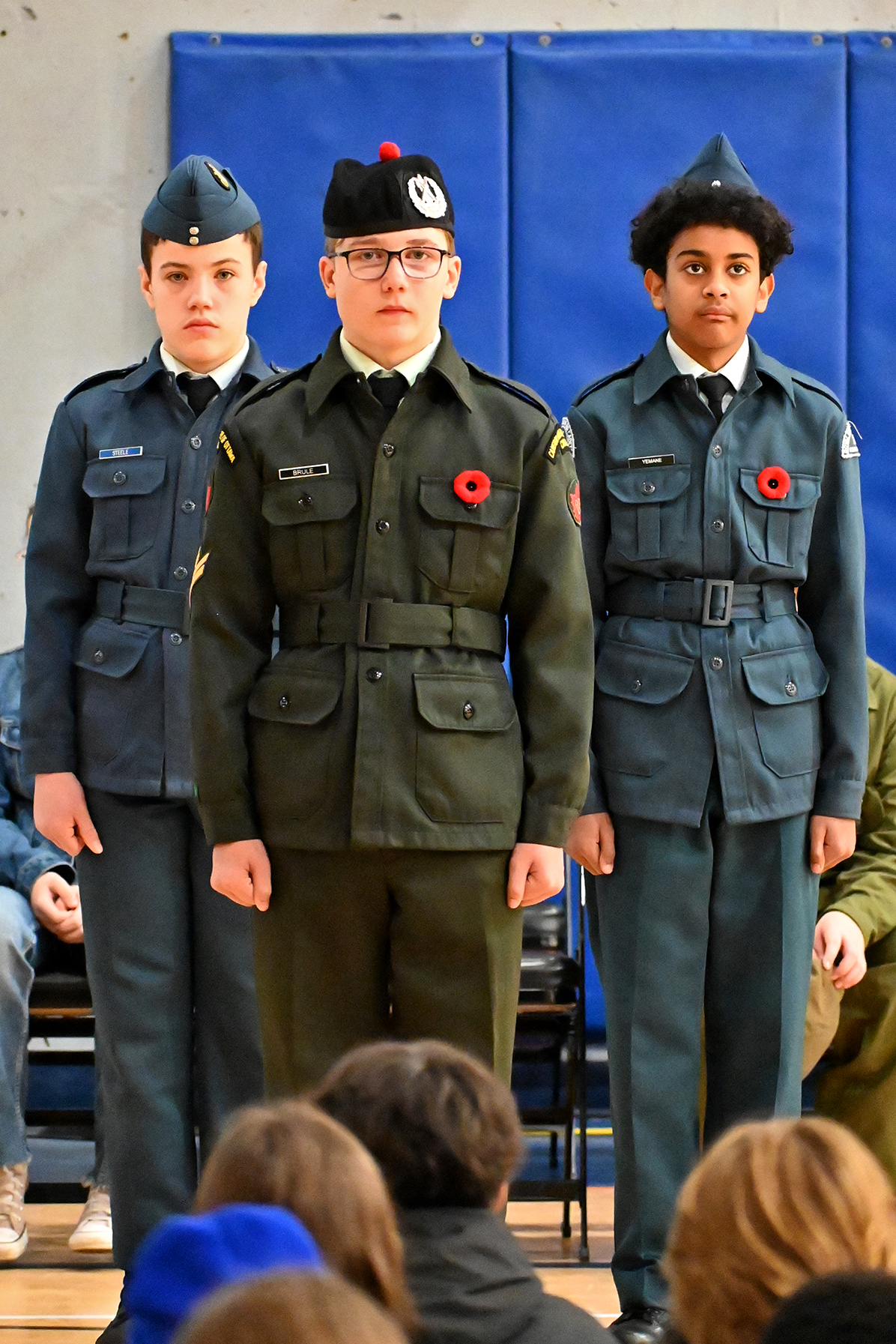 Photos by Laura D'Alessandro (WQSB)
---
Greater Gatineau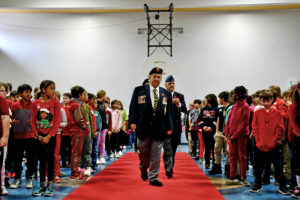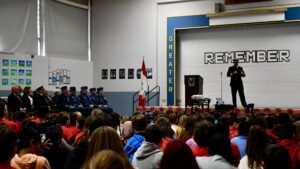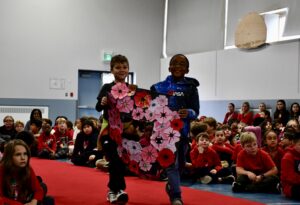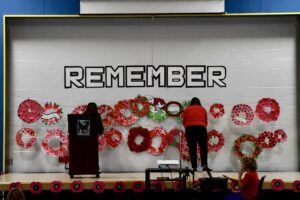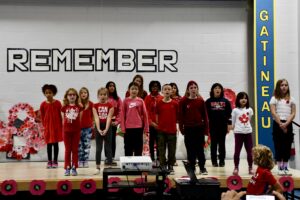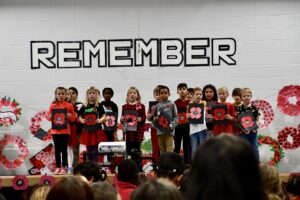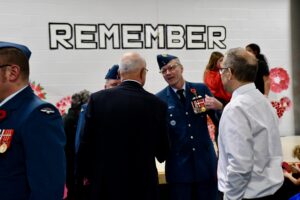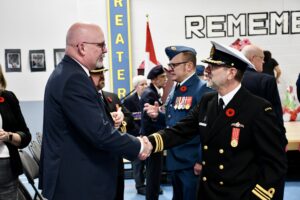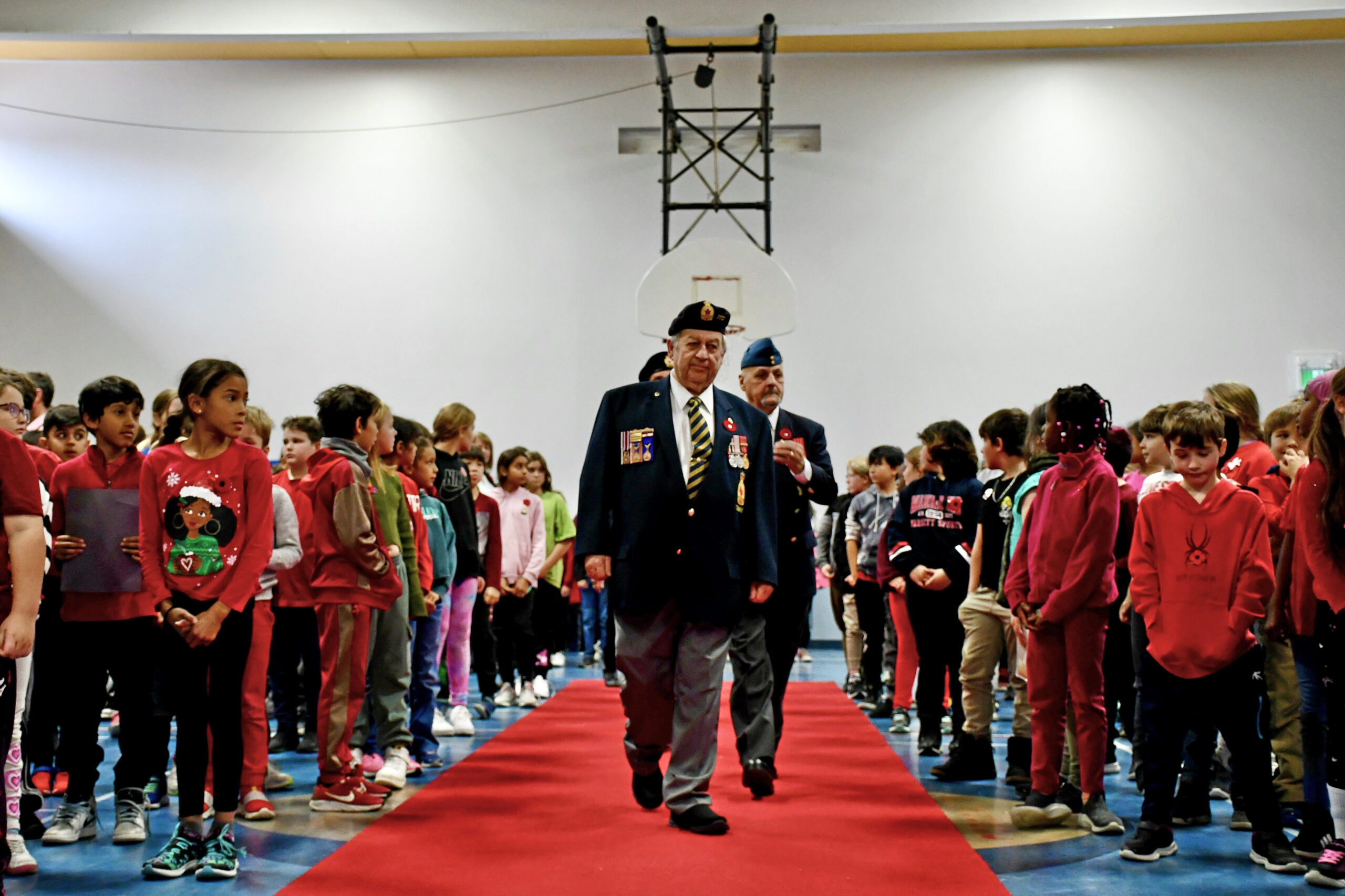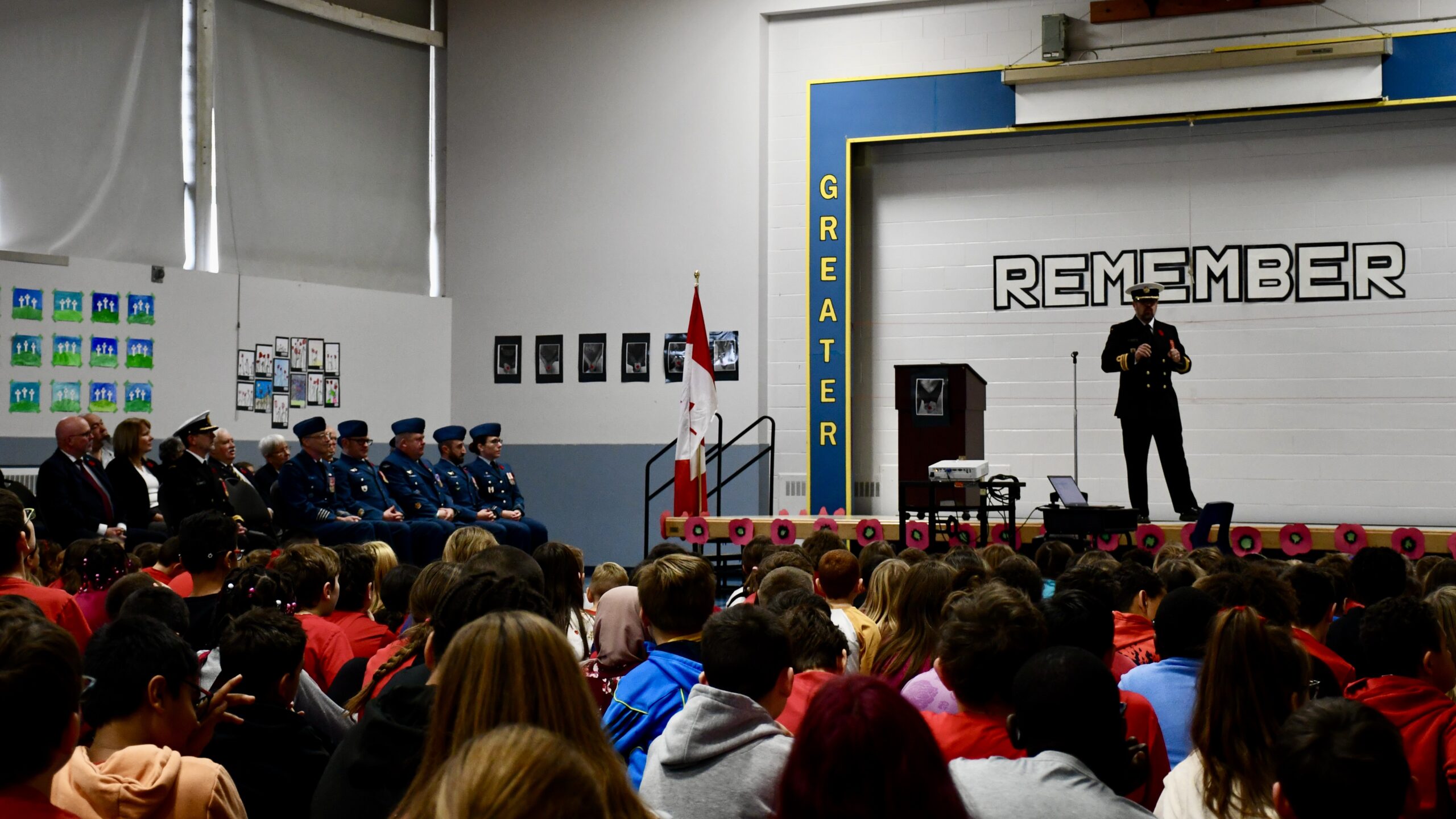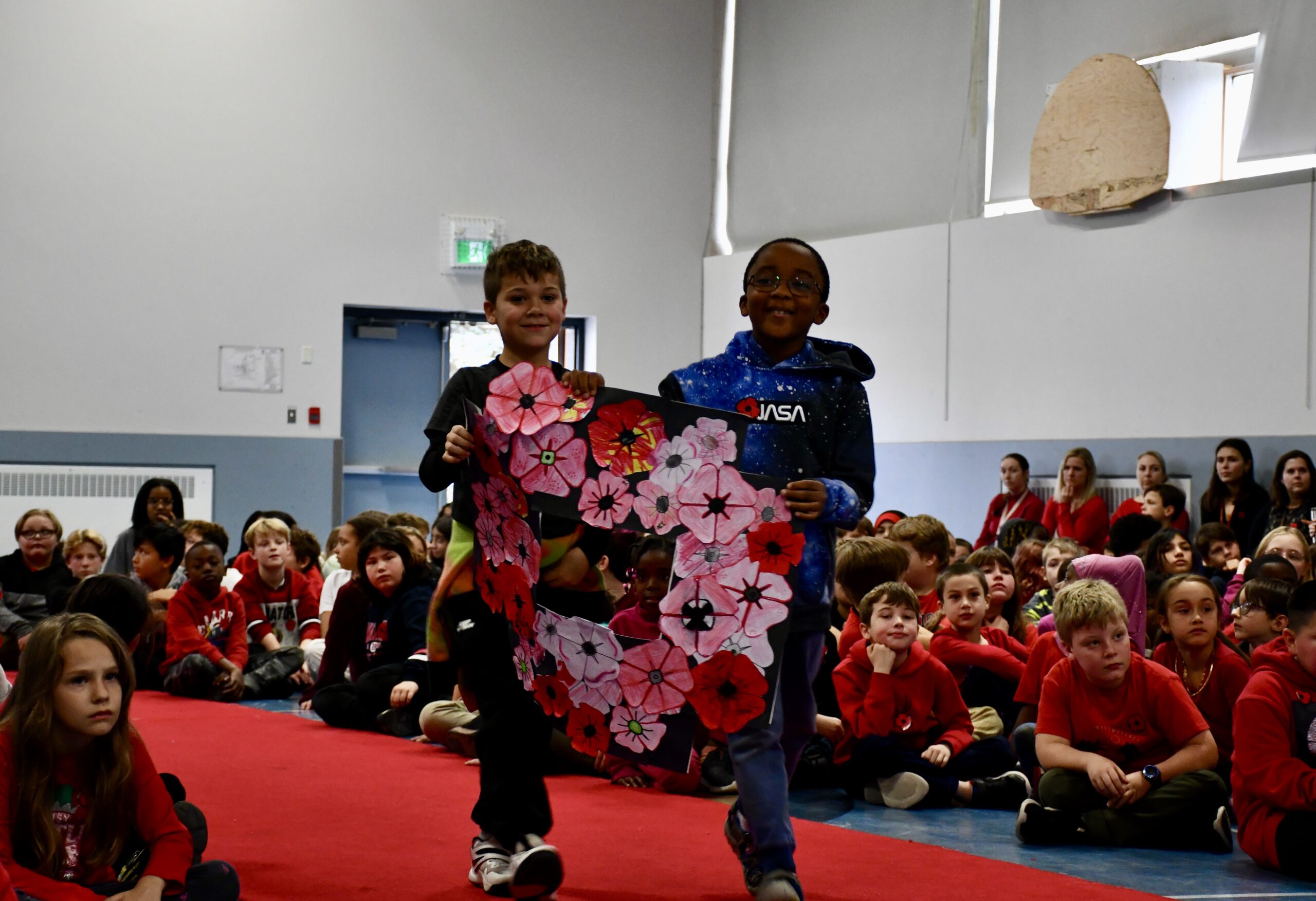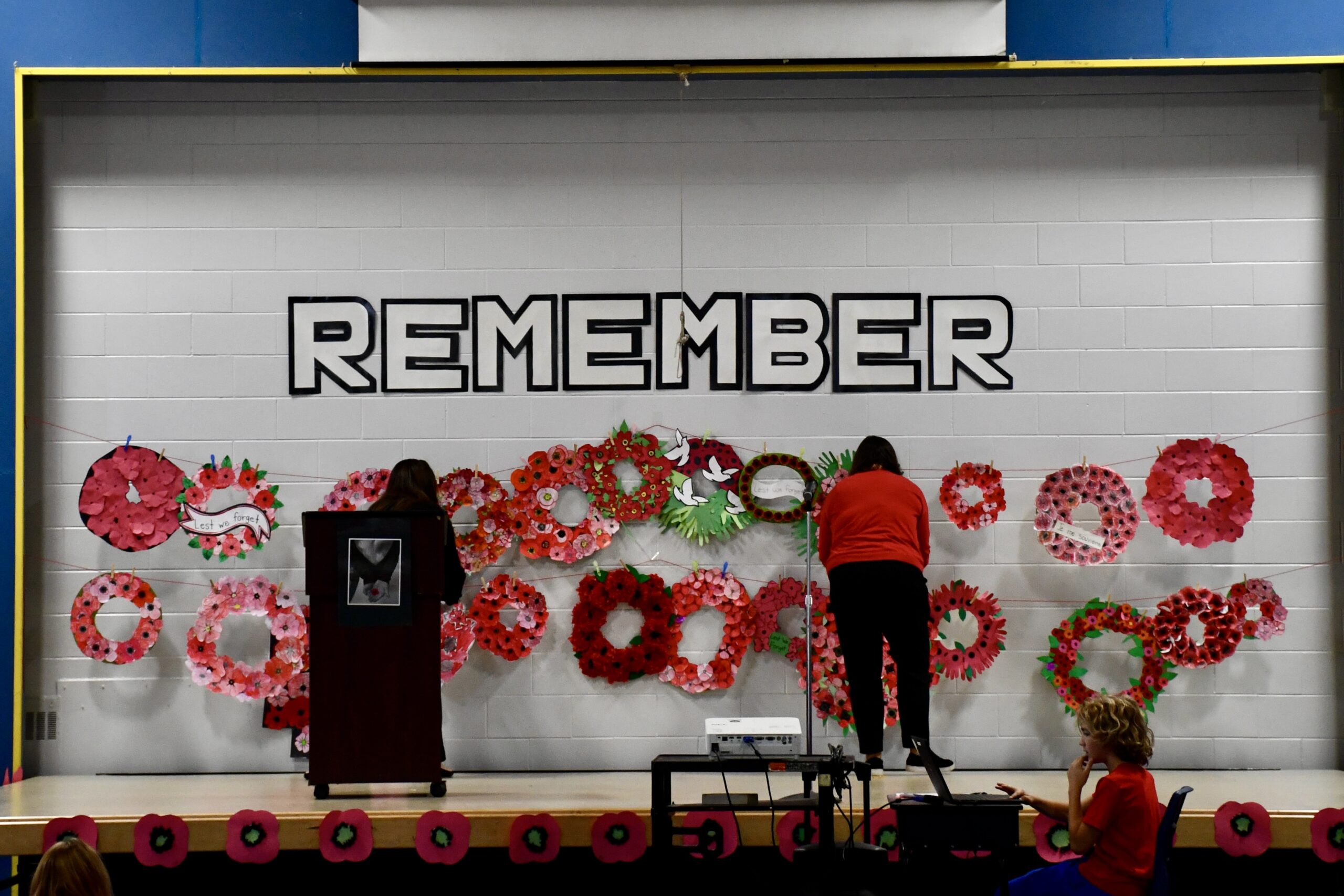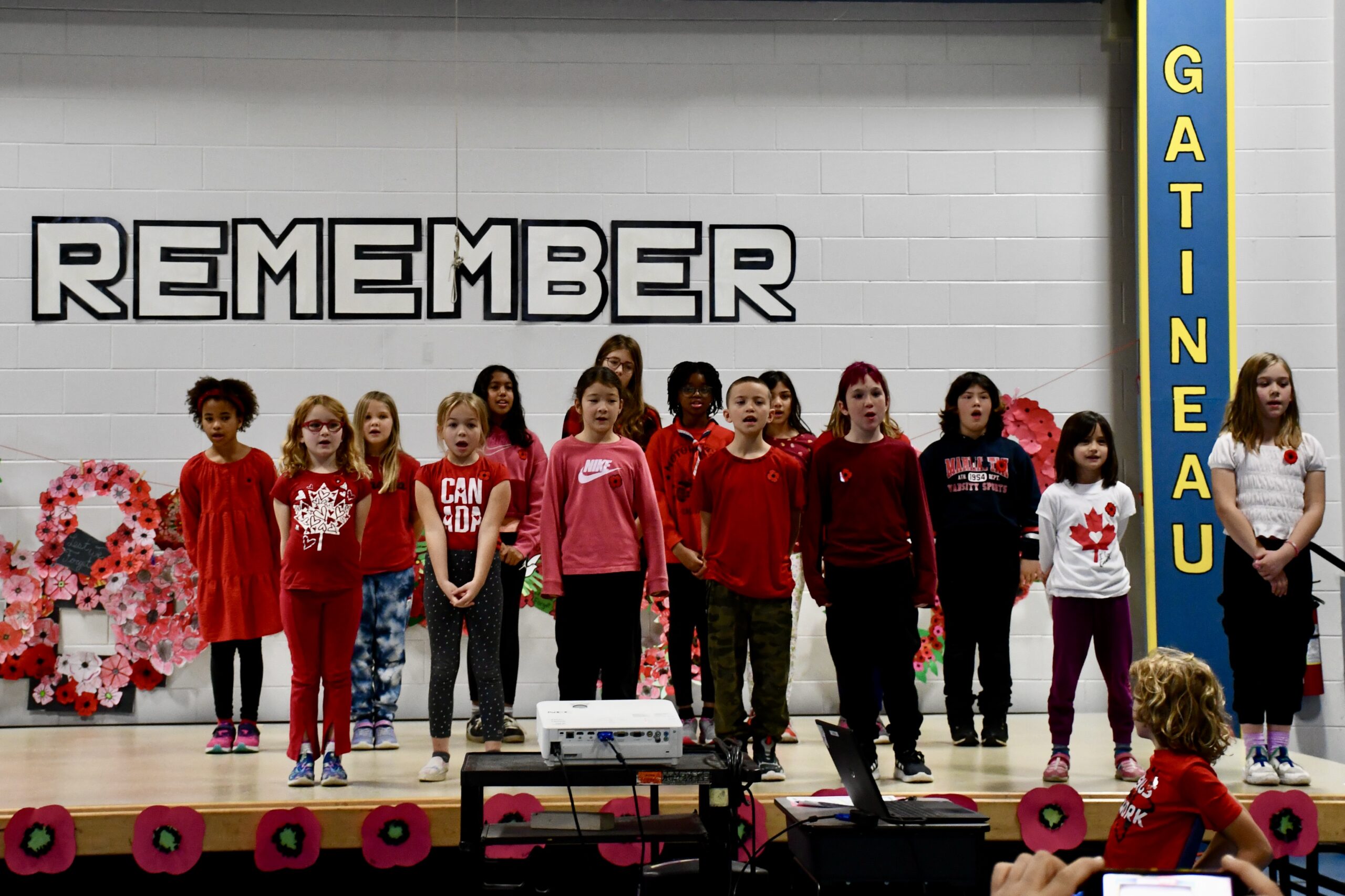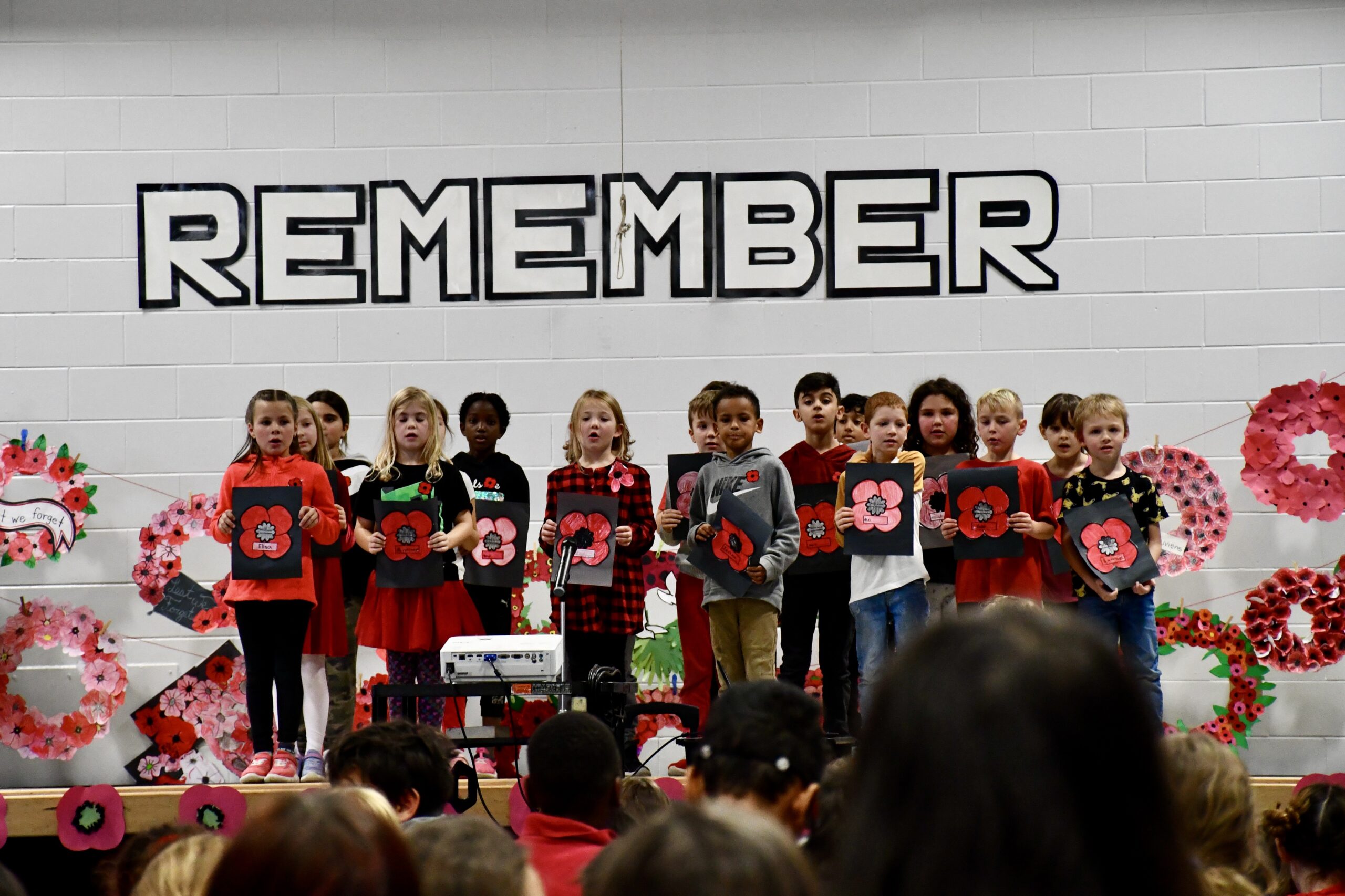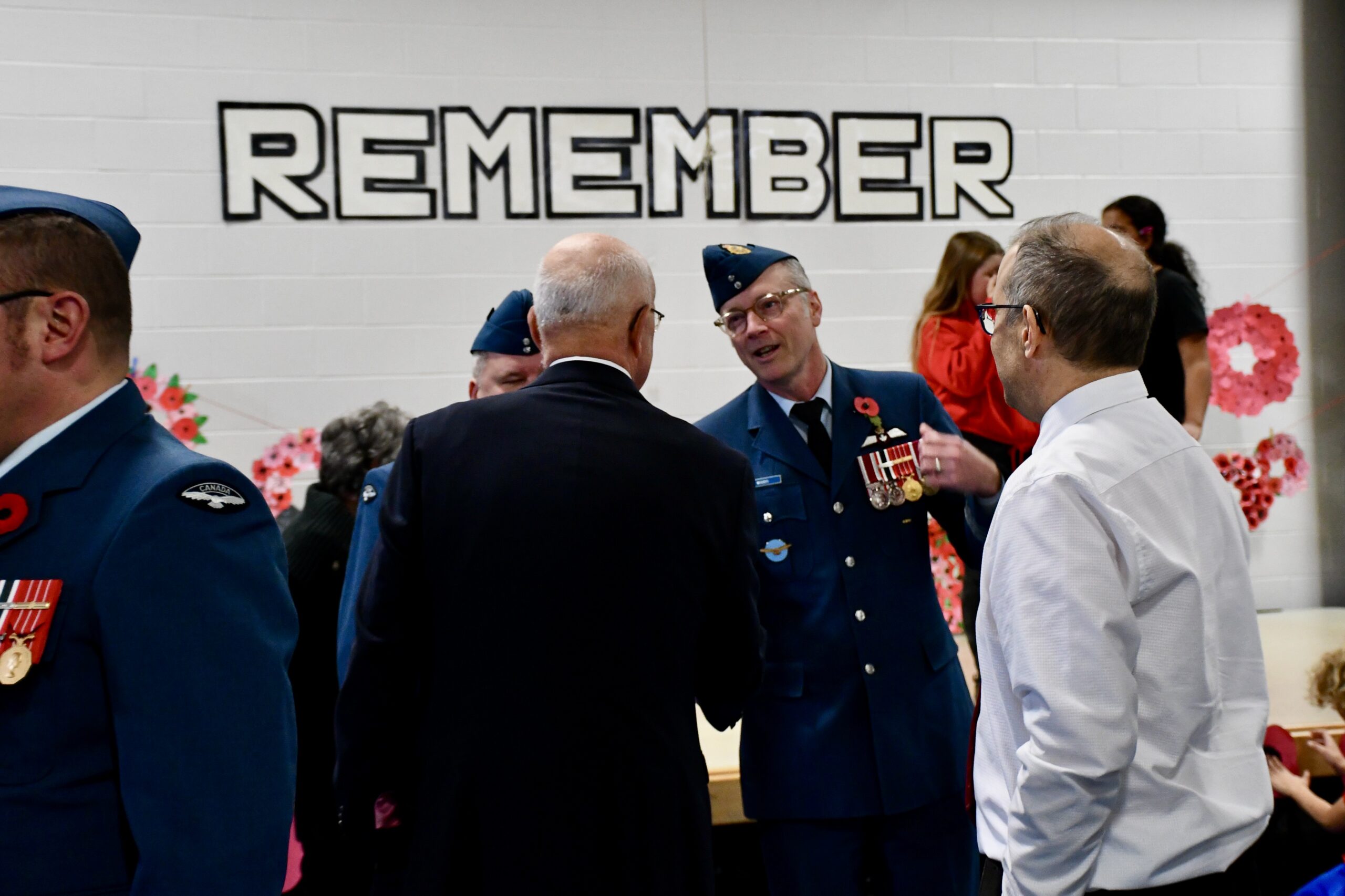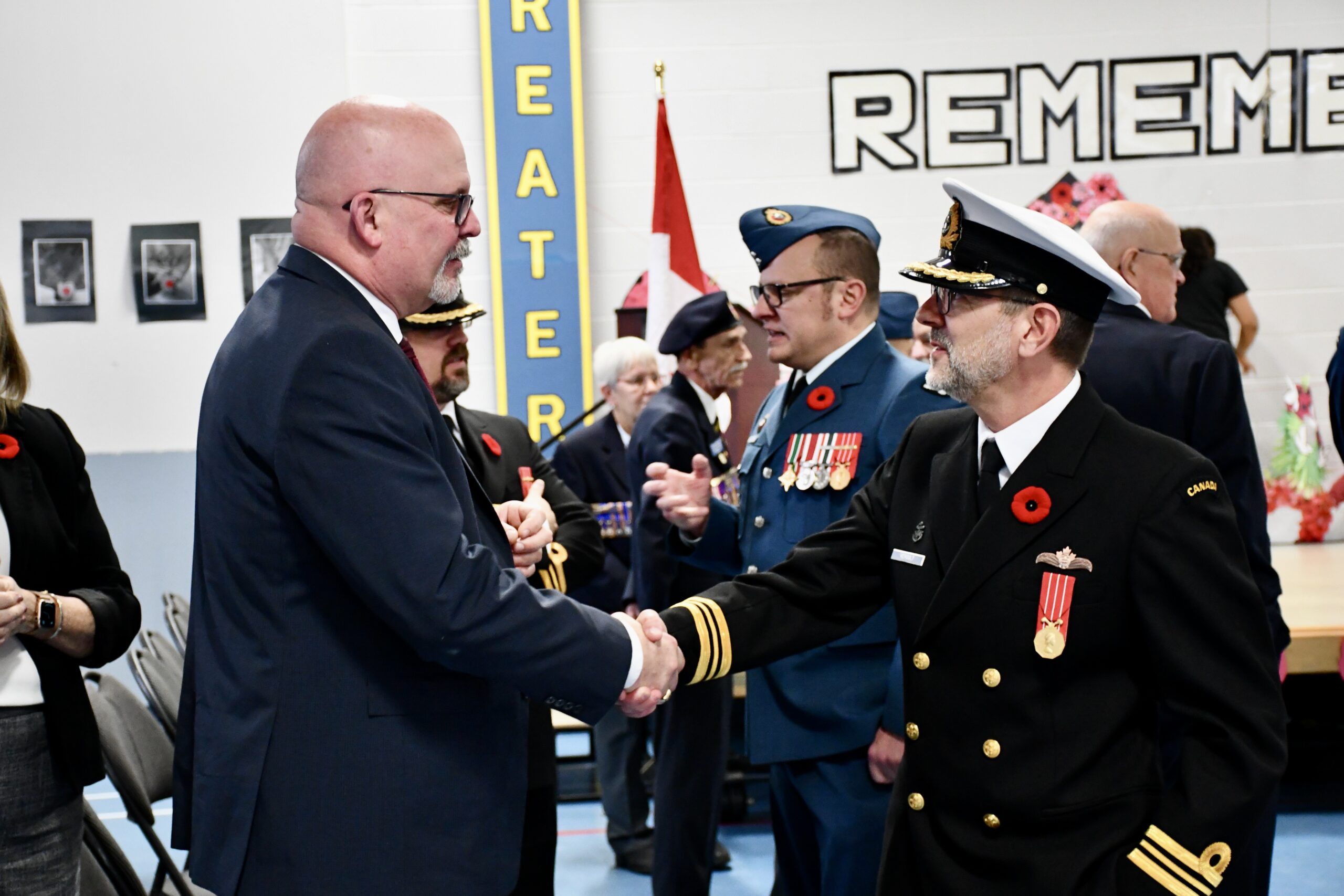 Photos by François Raymond (WQSB)
---
Hadley Philemon Wright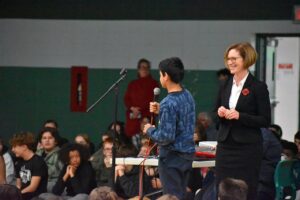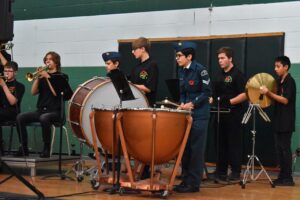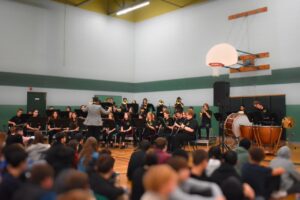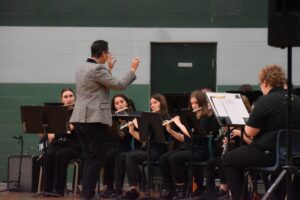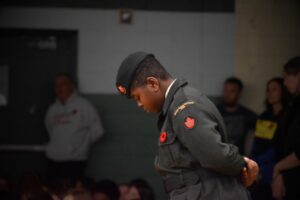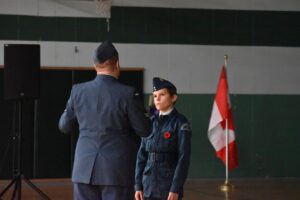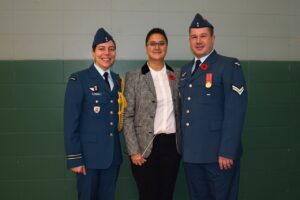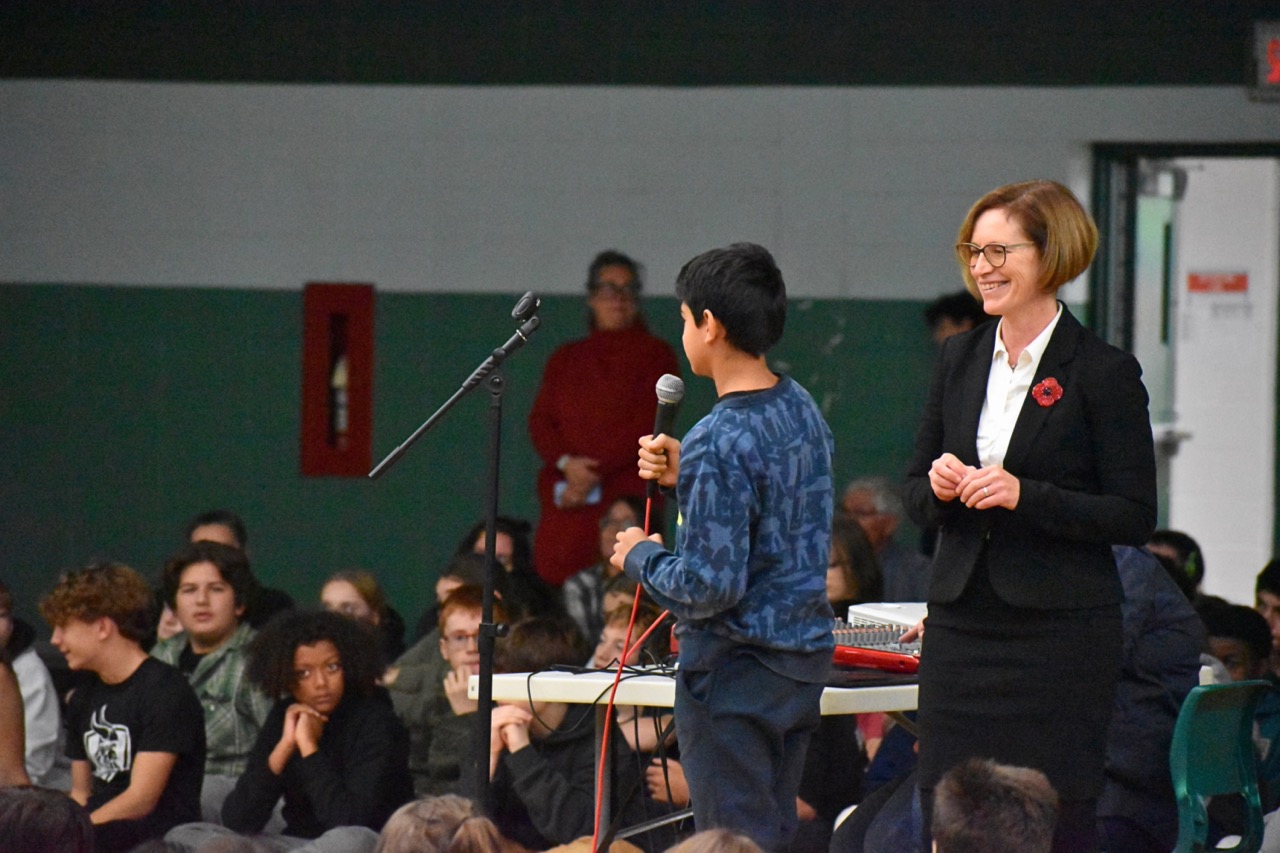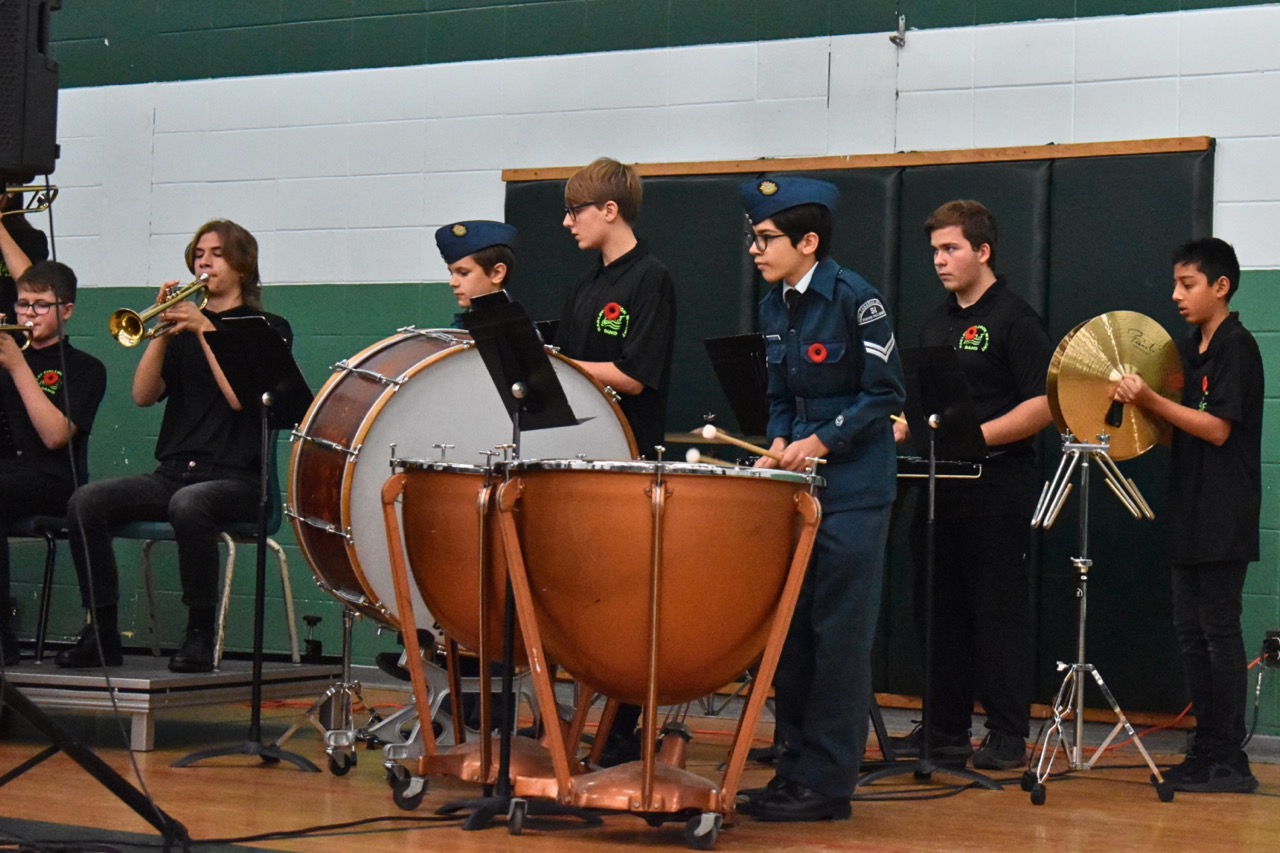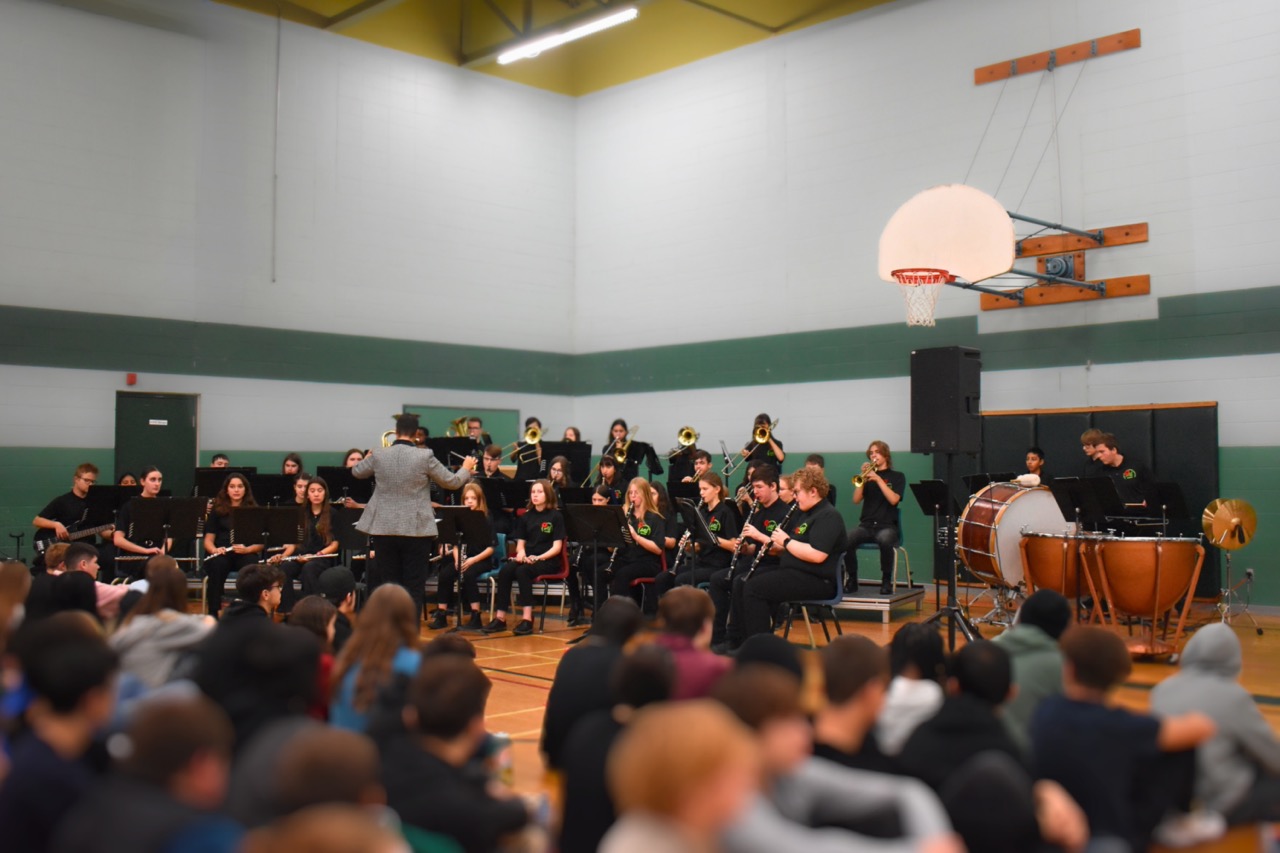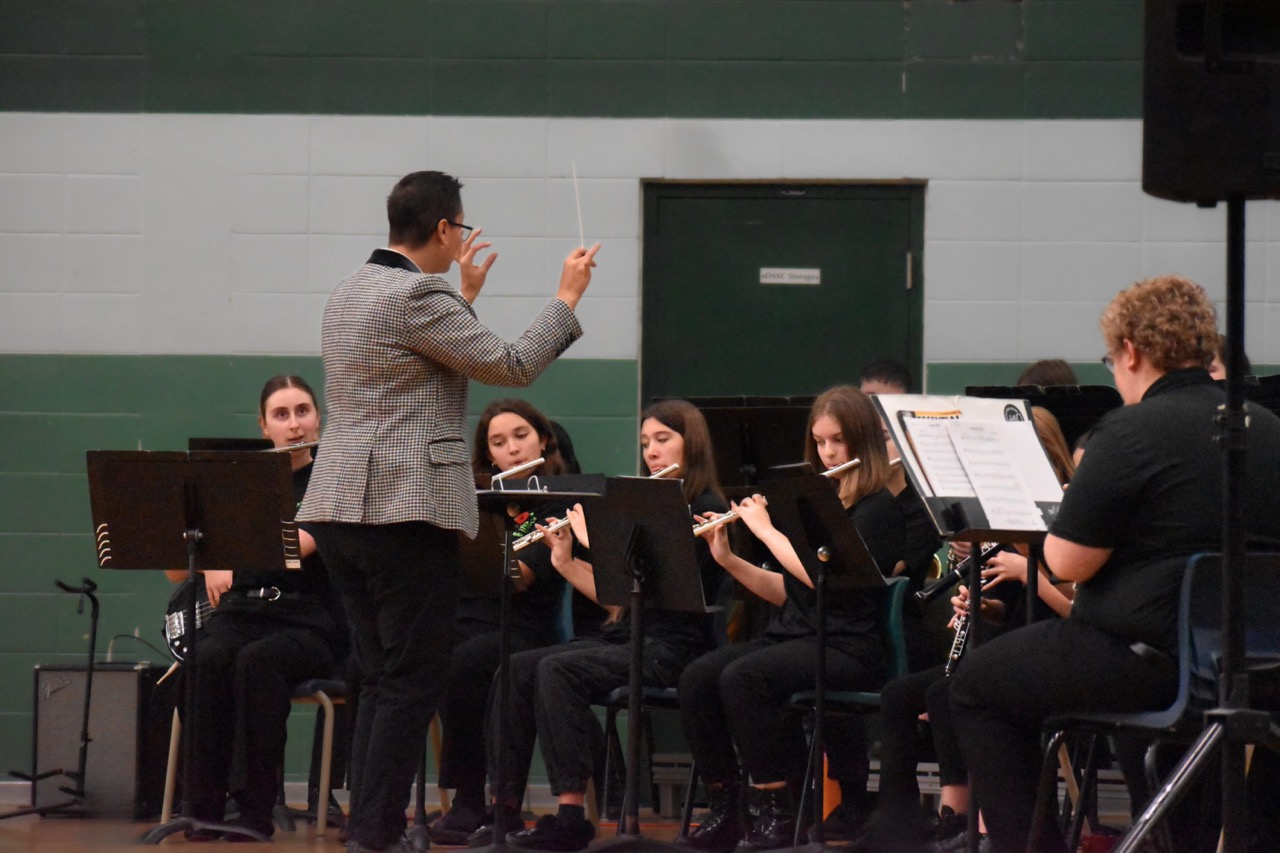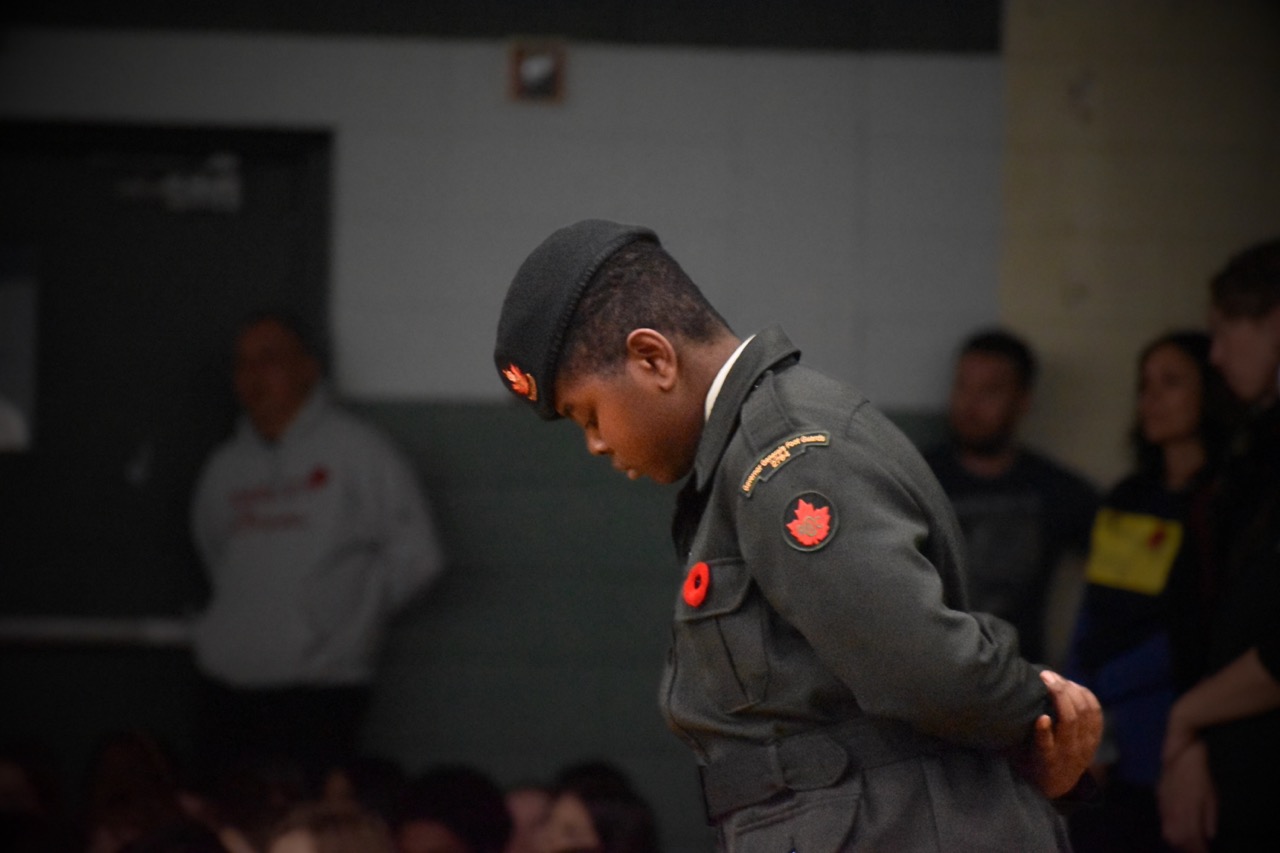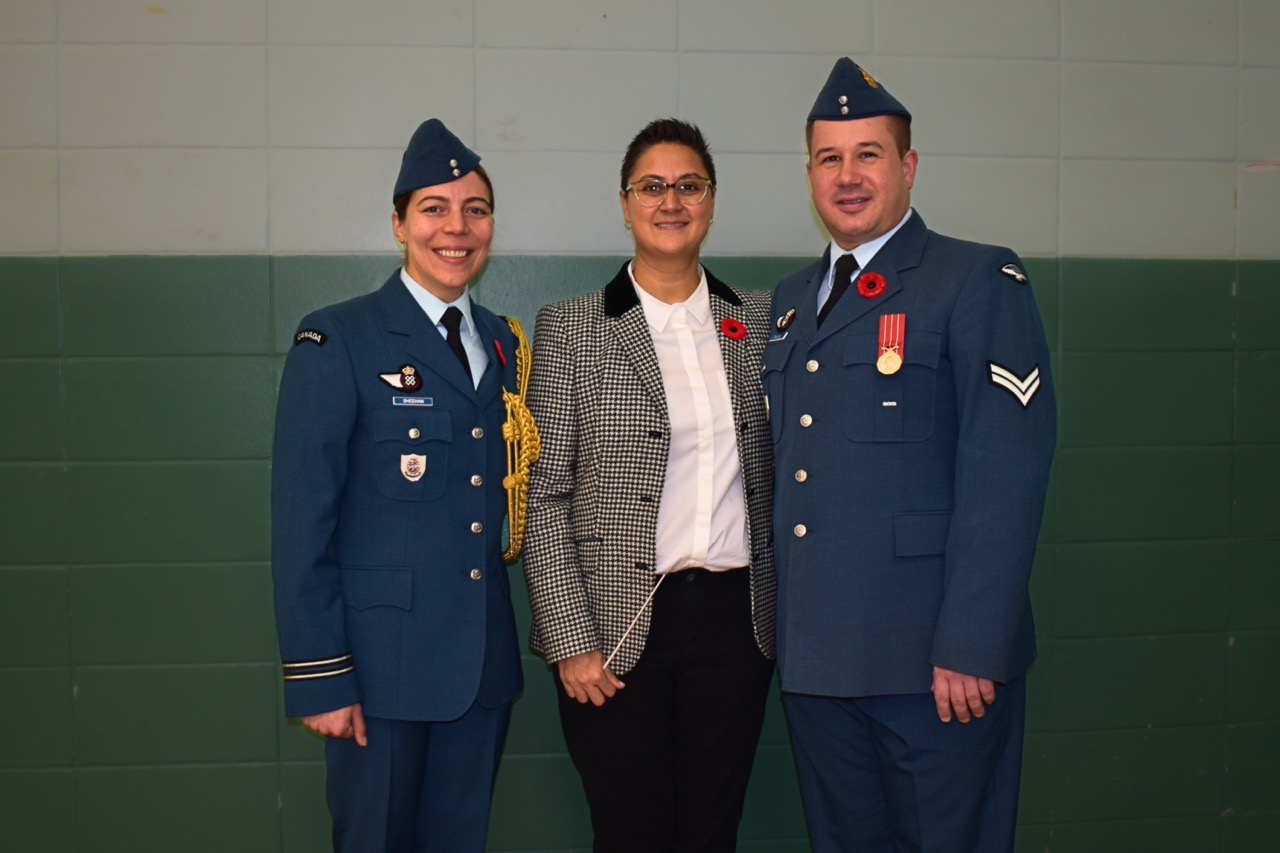 ---
St. John's
St. John's Elementary School invited Warrant Officer Hins to participate in our school Remembrance Day ceremony. Grade six students Keira and Reese were our masters of ceremony. Ms. Dolan's grade six class read John McCrea's poem In Flanders Fields. Each class made a wreath to present.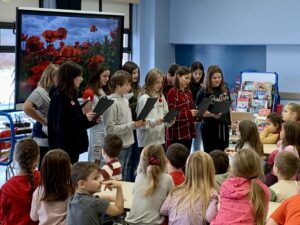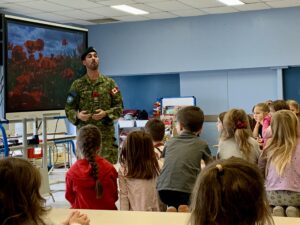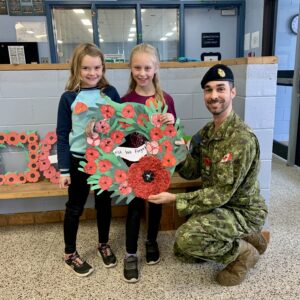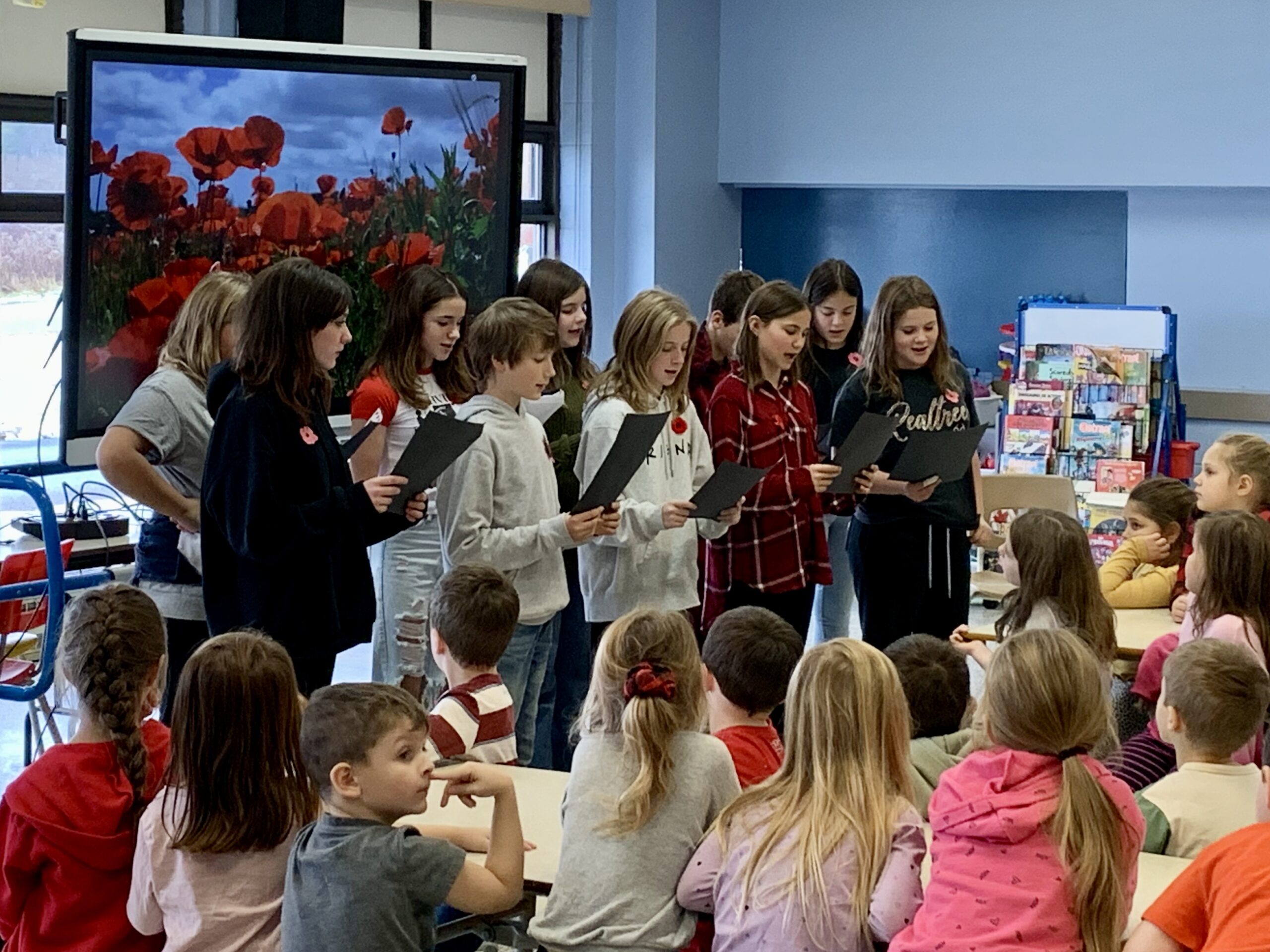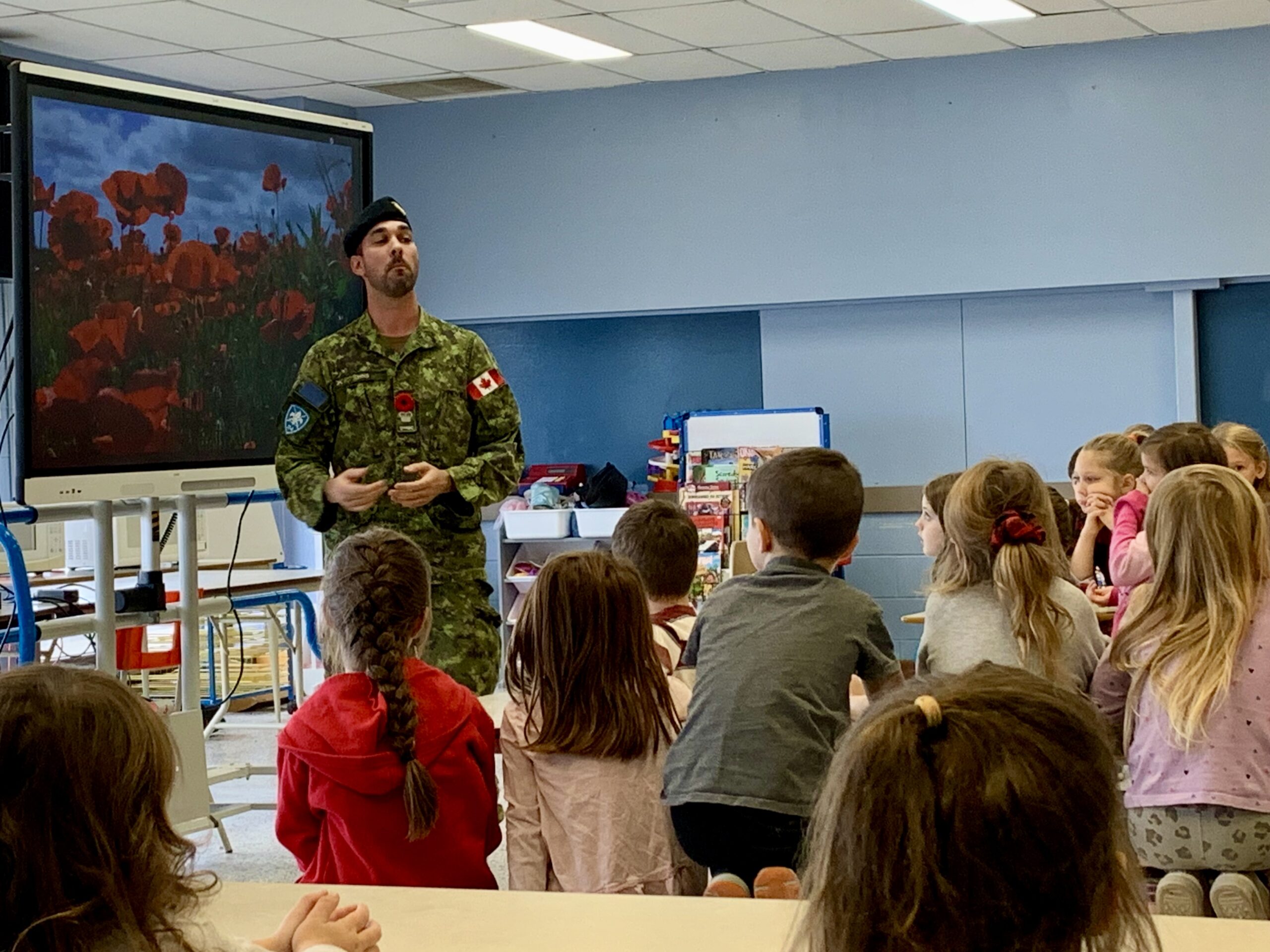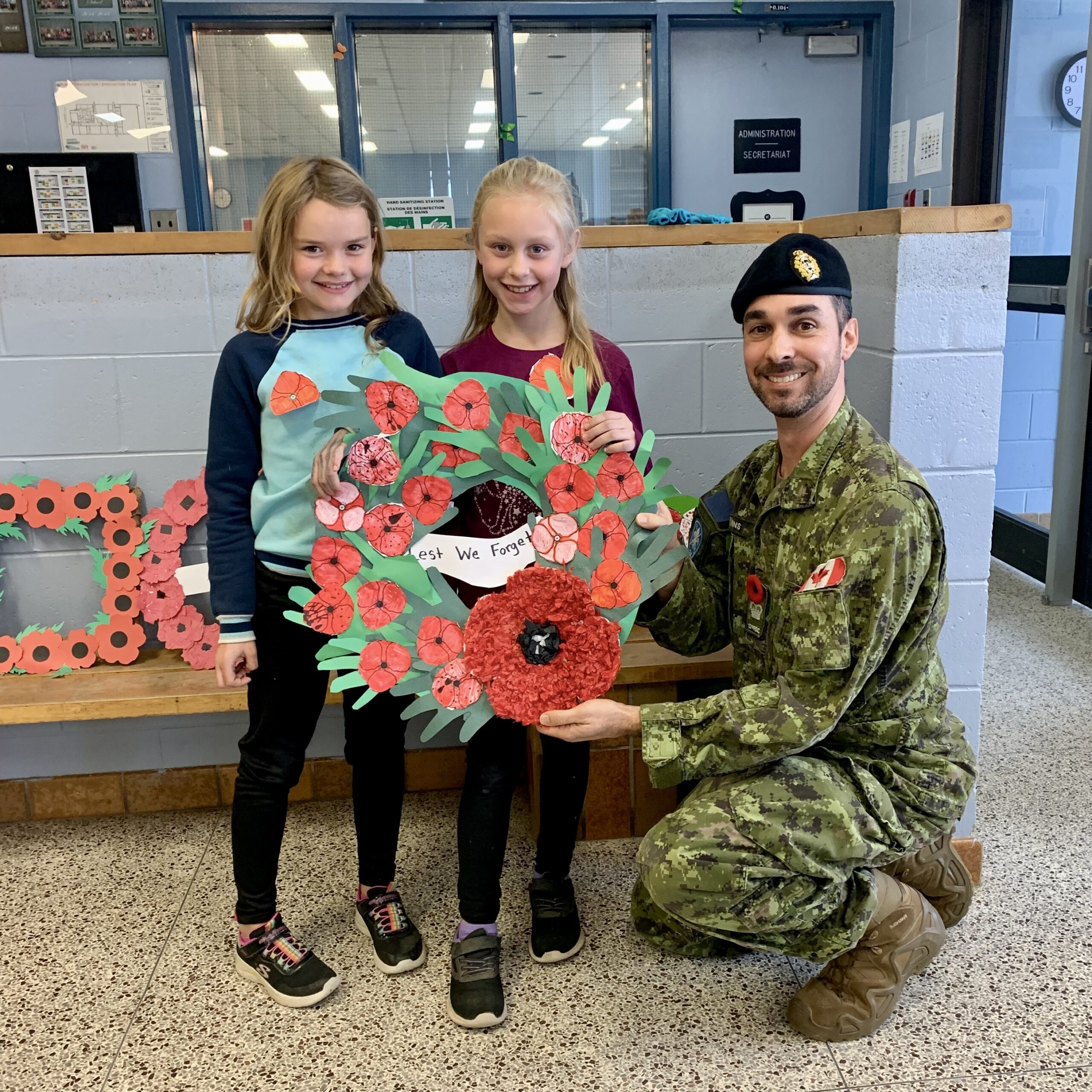 Submitted by Lorianne Bertrand, Principal
---
G. Theberge
On Friday, a primary teacher Mrs. McCulloch and her Veteran Father worked together to organize an in school remembrance day parade at G. Theberge. There were family members of those who have fallen during the war and those who work alongside the Canadian Royal Legion. This is very much one of the events that are kept close to everyone's hearts at our school.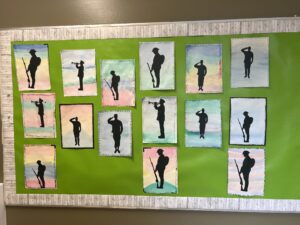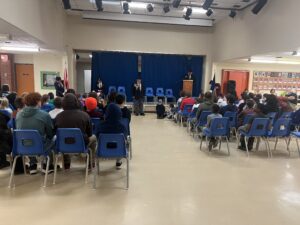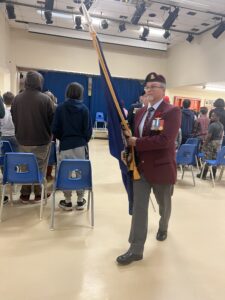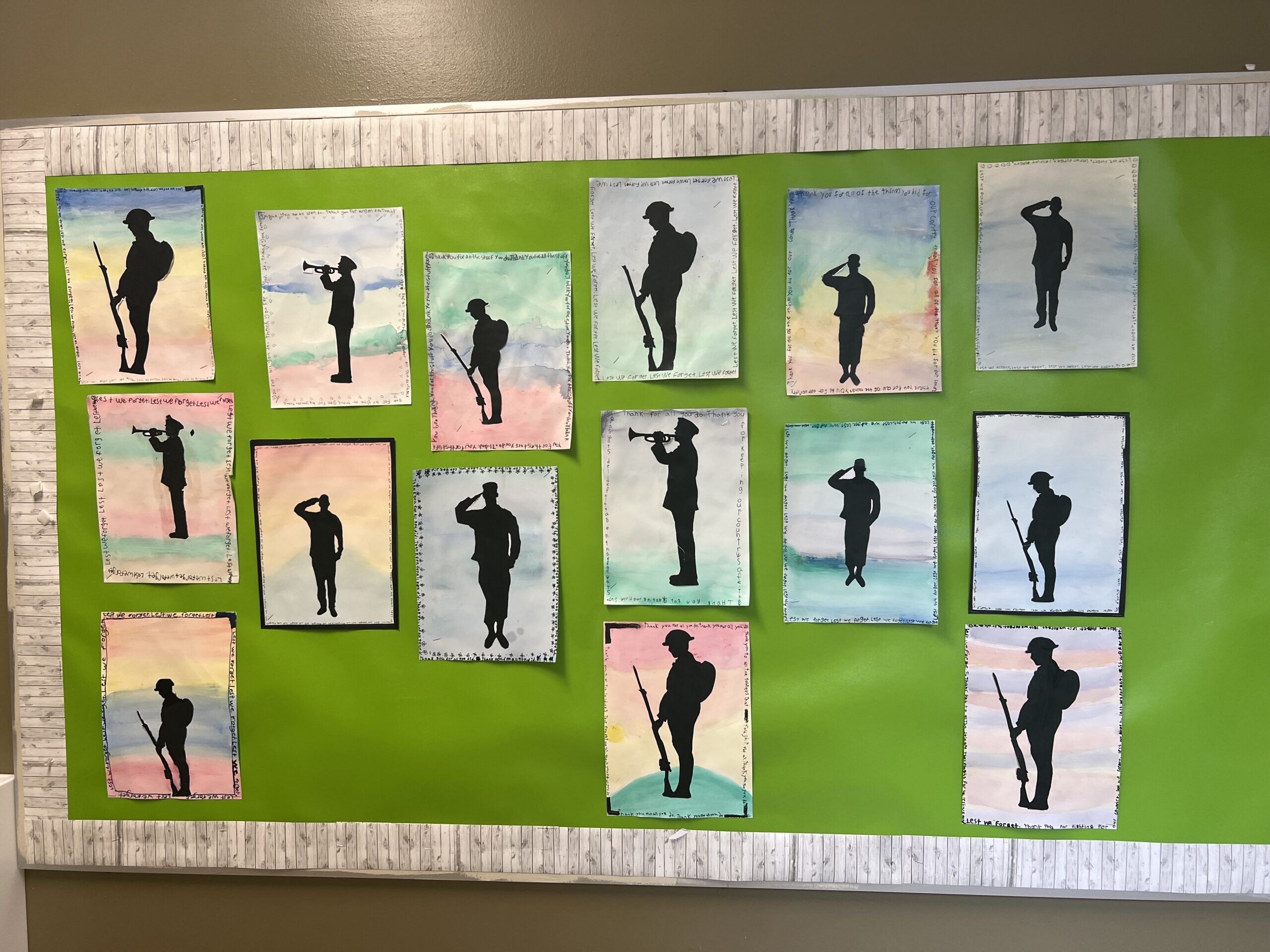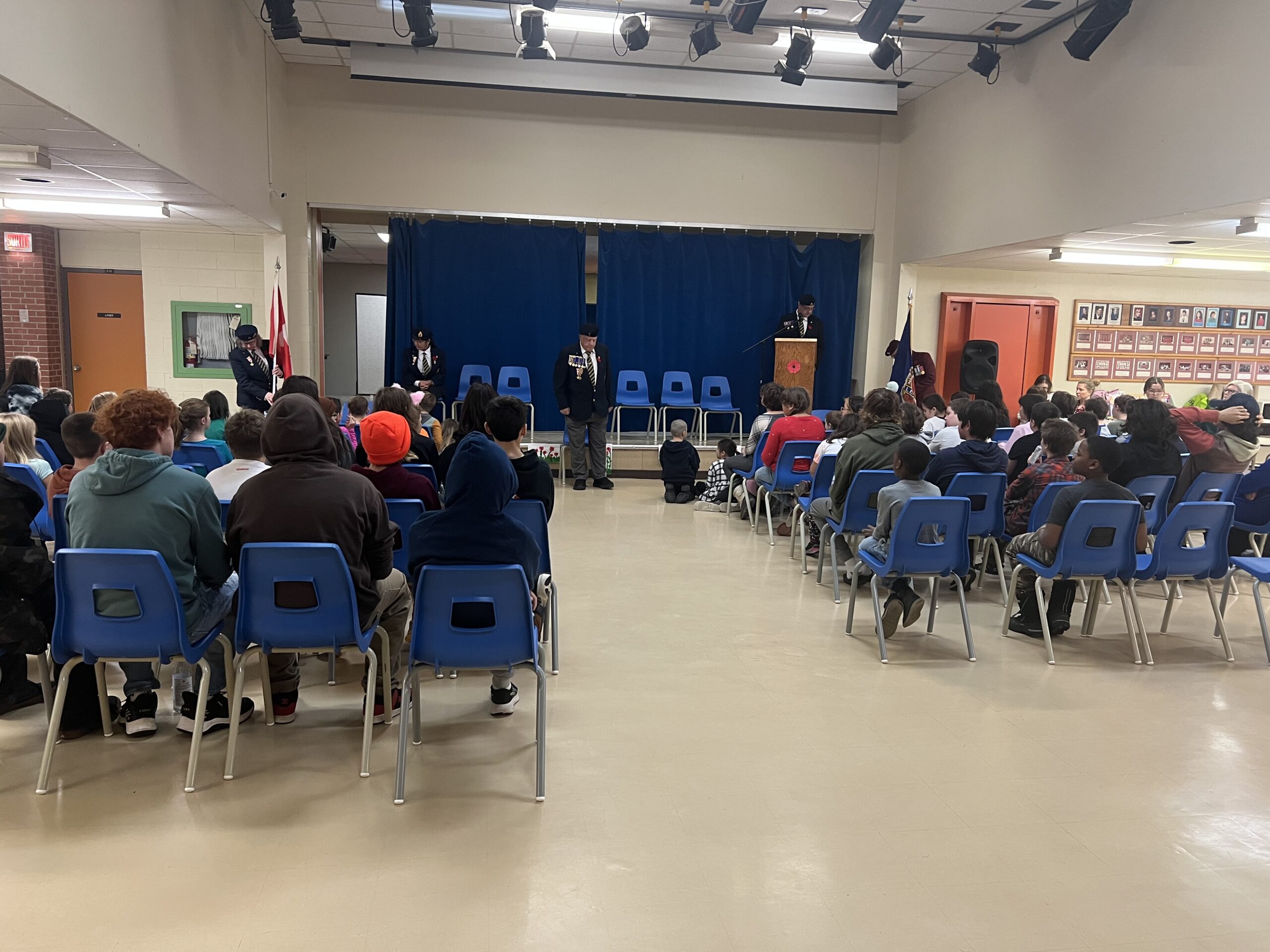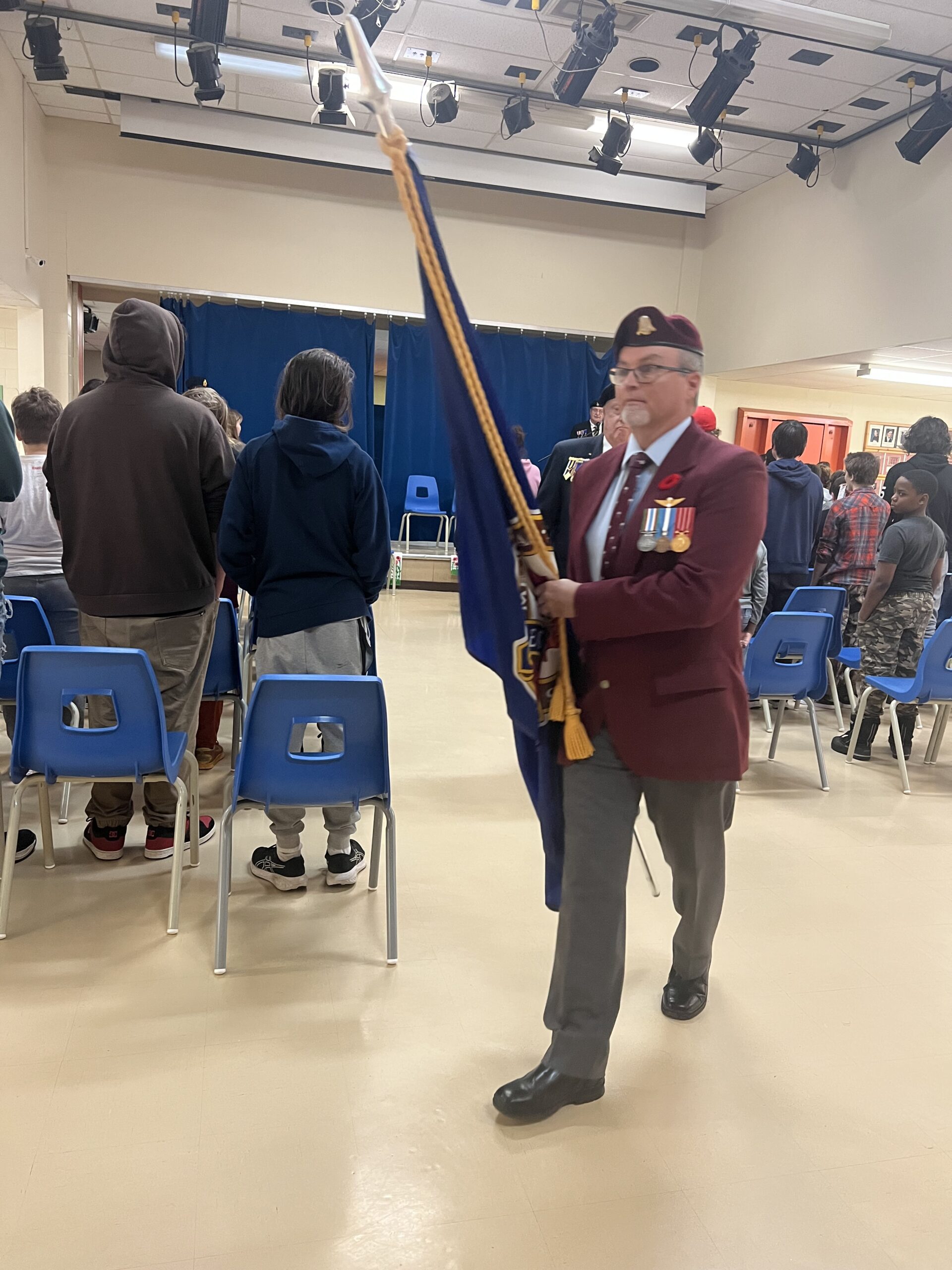 To Pete McCulloch, Henry Daighault, Marie Chaput, Anne Fletcher, Chantal Lavigne and Tim Morris, thank you for participating in the ceremony.
Submitted by Franky Vermette, Student Life Animator
---
Wakefield
Wakefield School held its Remembrance Day ceremony today, it was a very special assembly. We had parent Captain Chris McDonald from the Canadian Armed Forces speak to our students and another parent Murray Bond played the bagpipes. Our Grade 6 students did a wonderful job presenting at the assembly, and thanks to Ms Ali and Mr DeFranco for organizing it for us.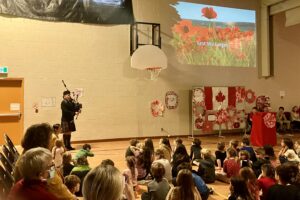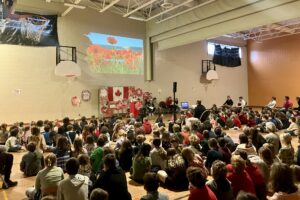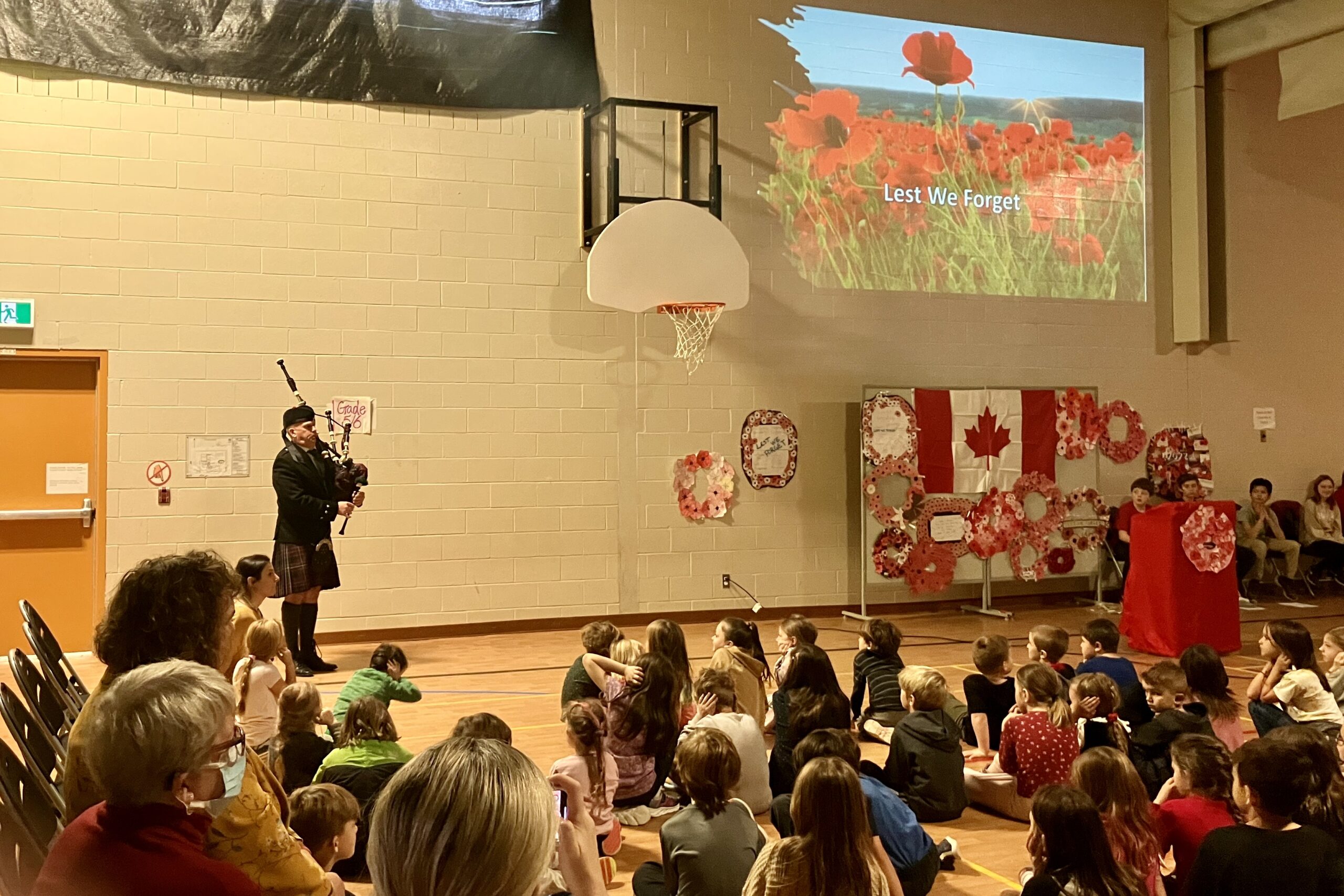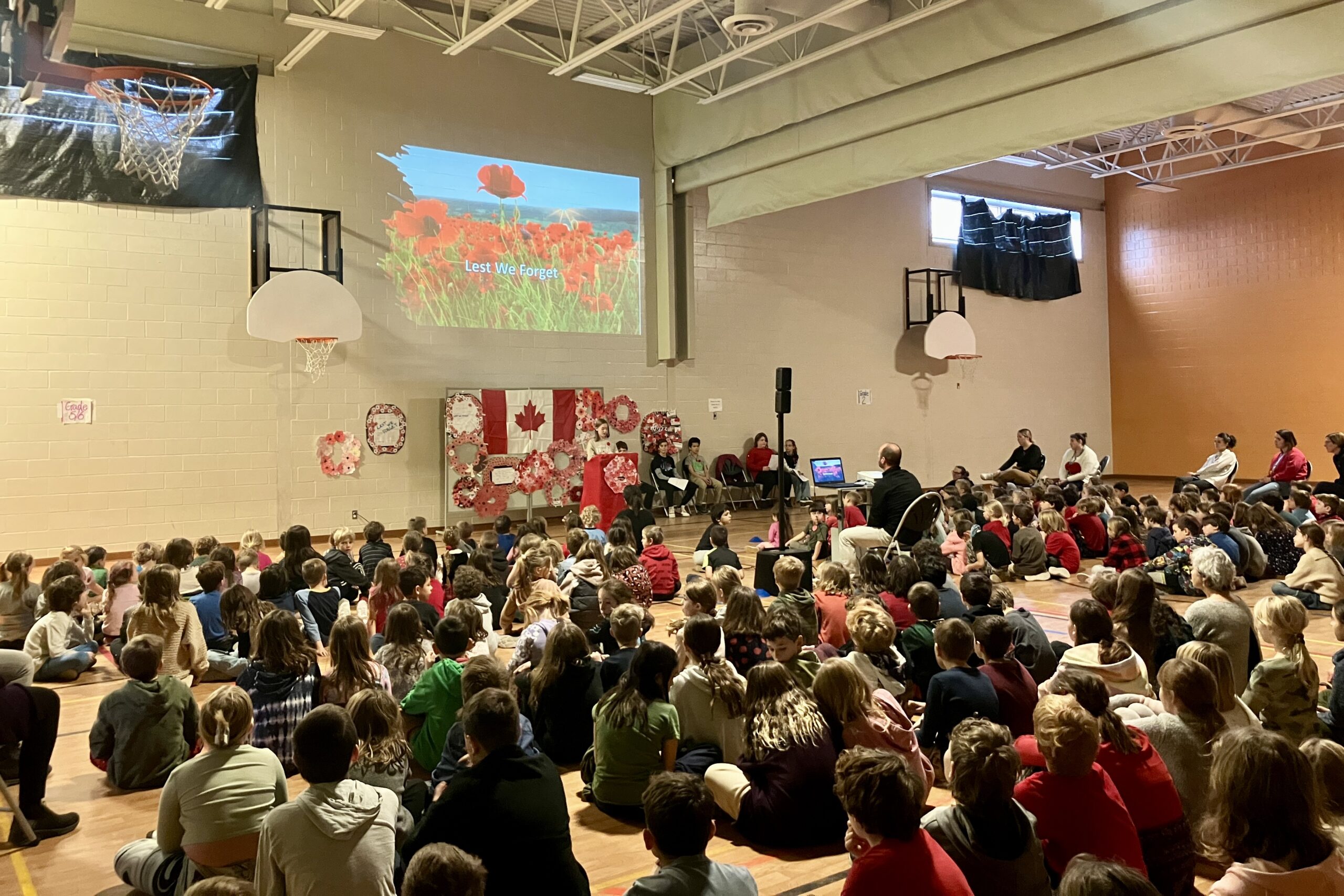 Submitted by Julia Fram-Greig, Principal
---
Other schools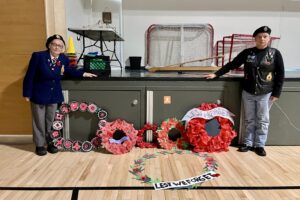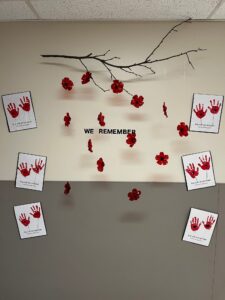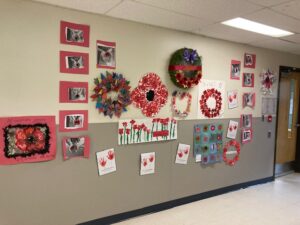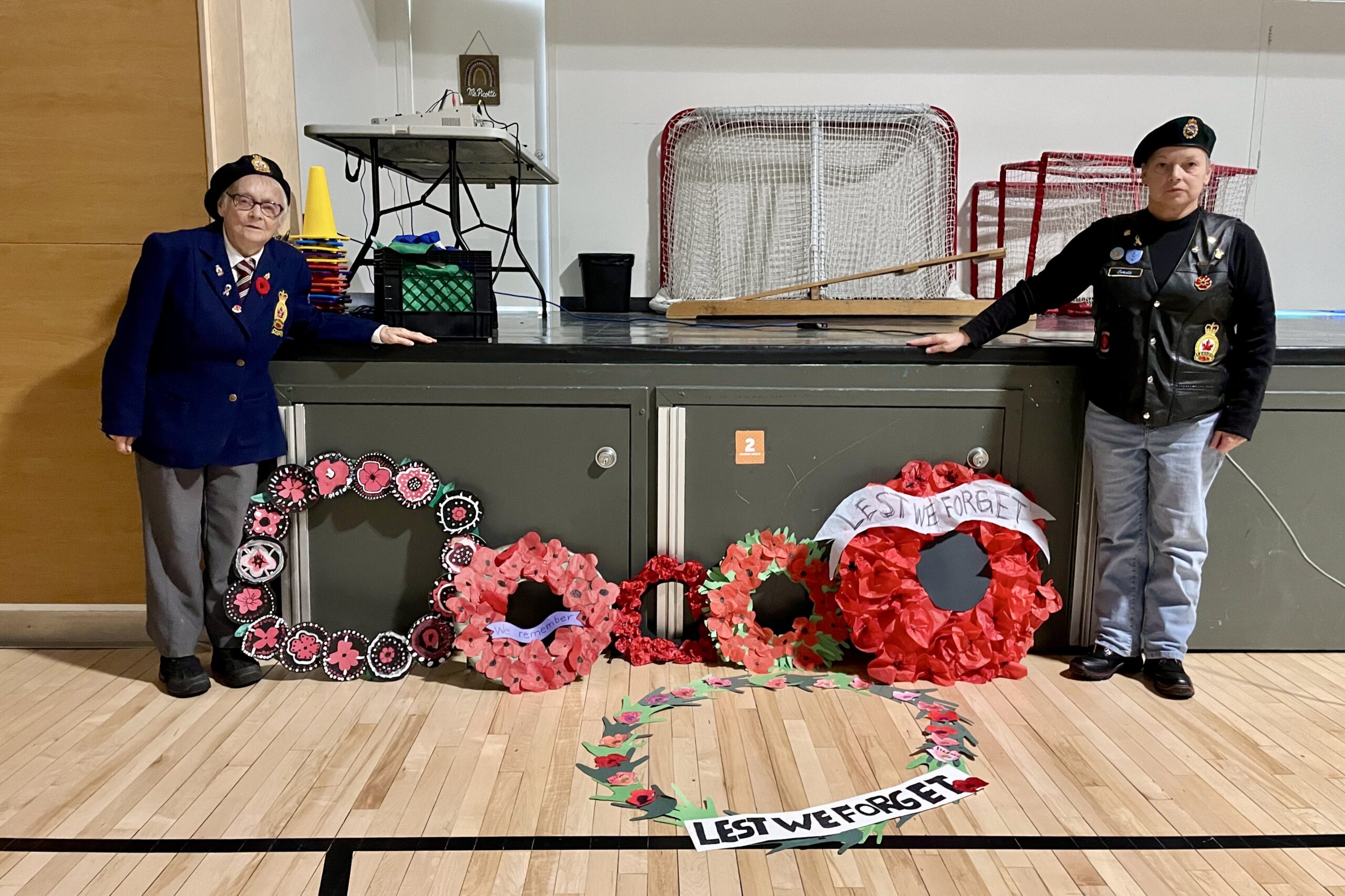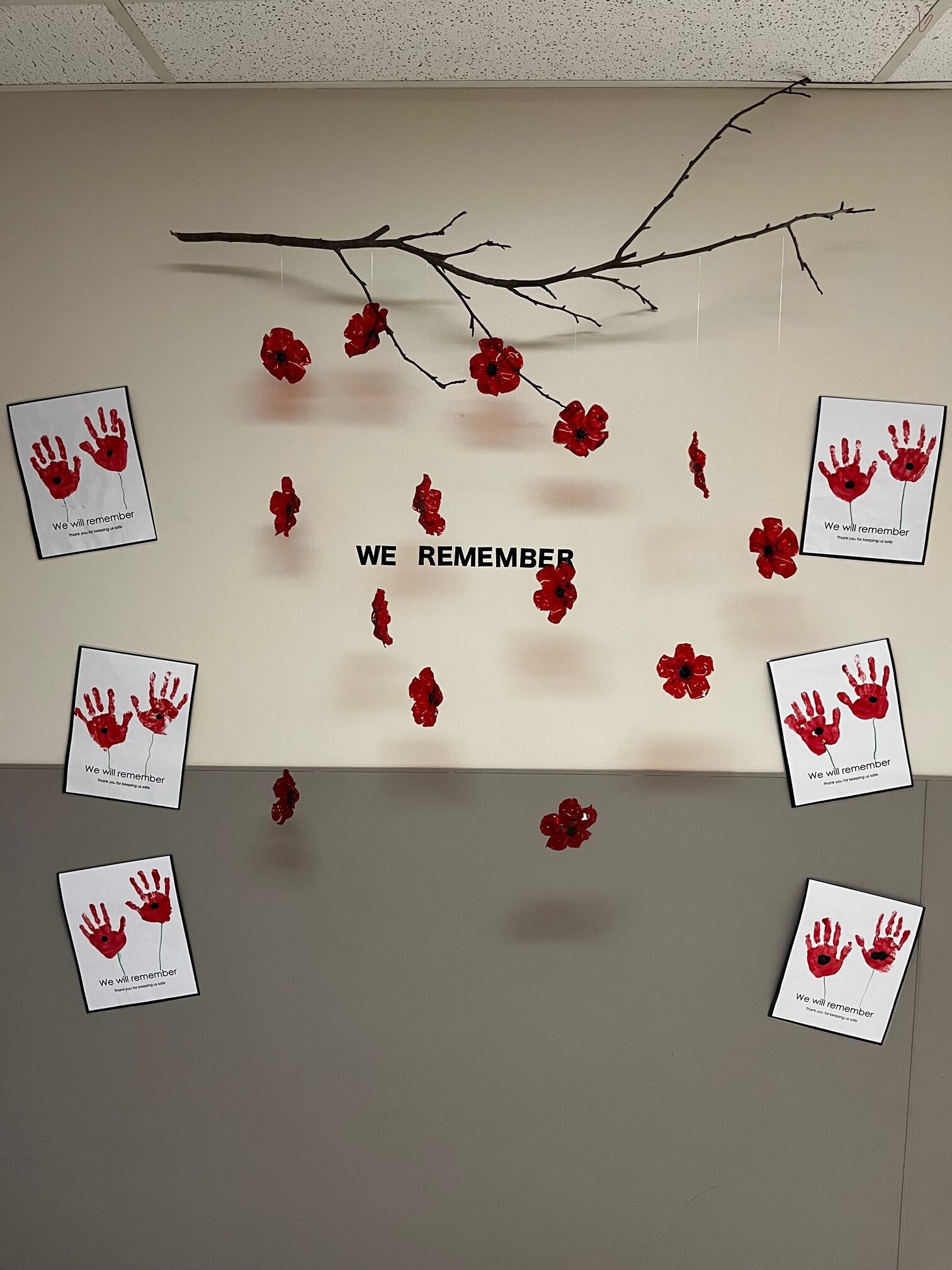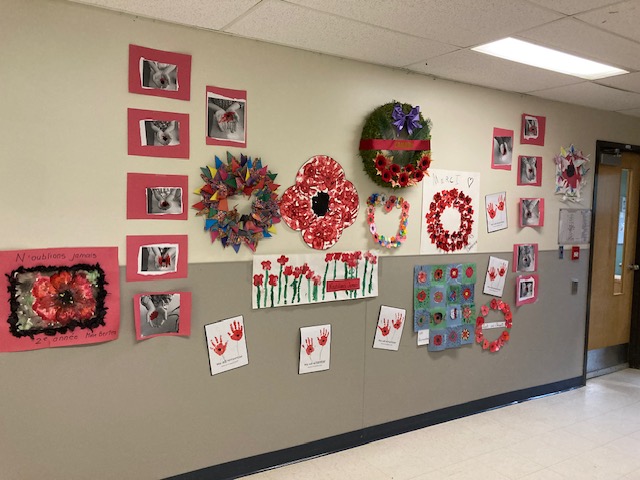 Submitted by Heather Wilfong, Julia Horner and Stephanie Frigon