If you find it difficult to read the content of this page and website, consider changing the font size or enabling the High Contract mode. Both of these options are found to the right of this webpage.
About our Special Education team and Complementary Services department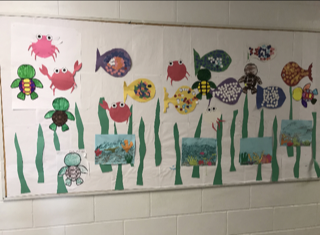 The Western Québec School Board is committed to ensuring that all students achieve success. The Western Québec model of service delivery emphasizes on inclusion. Students would attend the elementary or secondary school that would best suit their needs. The school's principal and teacher are the parents' primary contact.
Each school organizes their special education services according to the needs of the students in their school and the Western Québec Policy C-17. Students with special needs, as well as staff working with them, are supported by the Complementary Services Department.
About the Special Education Advisory Committee (SEAC)
The Special Education Advisory Committee for the Western Québec School Board represents the interests of children at risk or with disabilities and their families by providing advice and recommendations on policy, allocation of financial resources, the commitment to success plan and implementation of each student's Individual Education Path (IEP).
We envision students achieving their full individual potential through WQSB's provision of the pertinent support, resources and services that students need, and through the advocacy of parents and caregivers equipped to help them successfully navigate the school system.
---
Learning Resources
Prerecorded Information Sessions on Special Needs
For our committee's first conference, guest speaker Dominique Chabot shares her experience and expertise as the Family Support Manager for Autism Canada and as the mother of two children on the Autism spectrum. Through this talk, she hopes to promote family wellbeing by sharing tools that parents can add to their toolboxes in relating to advocating for these extraordinary individuals.
The following videos were produced for the Special Needs Advisory Committee of the Sir Wilfred Laurier School Board. Although there are references to their local context, the information is still relevant to parents of students in other Quebec schools. Some of the procedural or administrative processes described in the videos may not apply to the services provided by the Western Québec School Board.
Individualized Education Plans
Autism Resources
Autism Resources Specifically for Students
Autism Awareness Month
Image: Student Mural at Hadley Centre