The Western Québec School Board has launched its Annual School Bus Safety Campaign that is held from February 3rd to February 14th 2020.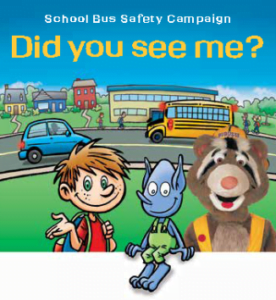 The main goal of the safety campaign is to educate students in preschool and elementary levels about the importance of safe behaviour on board and around school buses. Moreover, in the context of the safety campaign, we encourage good driving habits, reminding drivers that they must take extra precautions in winter road conditions.
This campaign aims to educate and empower parents and drivers about the dangers and consequences of not respecting the basic safety rules in school zones, near schools and approaching a school bus on the road.