Last week, St. Mike's High School hosted its second annual Youth Summit on Mental Health. A full day of workshops and presentations on various mental health topics.
Get Life Drunk
Students first met special guest Thiago Fernandes, an advisor to Prime Minister Trudeau in his Youth Council, and the co-founder of Get Life Drunk social movement. A truly inspiring talk on how to have fun, be themselves, and socialize without ever needing alcohol. A healthy, happy, and free alternative.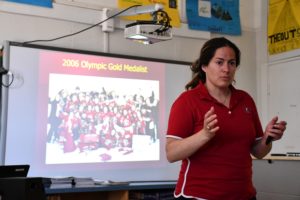 Stay Focused
Katie Weatherston, an Olympic gold medallist in women's hockey, spoke about the stress that competitive athletes have to face and how dealing with injury and loss. But more importantly, how to stay focused, positive and motivated through truly difficult times. Deeply touching.
Suicide Detour Maniwaki
Tons to learn and lots to reflect upon. This interactive workshop on social media, self-esteem and body image shed a light some of the issues the young adults of today can face. Times really have changed!
Clearing the Smoke on Cannabis and Youth Perceptions
With legalization happening later this year, the Western Québec Drug Awareness Resource Team, or DART for short, hit their target with a workshop focusing on the impacts of cannabis on youth. We looked at what legalization means exactly and how recreational use is different from medicinal use.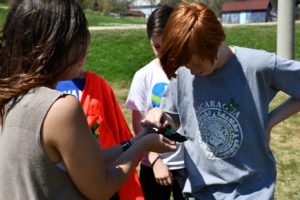 Indigenous practices for dealing with mental health issues
Speakers Emilie Giacomelli and Charlie Ann Dubeau gathered students outside the school to show how a smudge and the medicinal wheel relate to mental health and share indigenous culture and traditions through a truly eye-opening experiment.