This week, the Western Quebec School Board is celebrating its teachers. It is difficult to clearly articulate the degree to which we appreciate them as individuals, and as a group. As directors of the school board, we are afforded the luxury of receiving so much positive feedback and witnessing the initiatives our teachers undertake, along with the commitment, and genuine caring that they model on a consistent basis.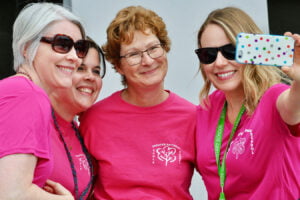 As we all know, the pandemic has brought with it a whole new set of challenges; our teachers, have met these challenges head-on, and in doing so, have clearly prioritized the learning of all of our students. This unselfishness has undeniably been a huge comfort to our students and parents, as the return to classes has not been easy.
We are proud of our teachers. We are proud of who they are and how they carry themselves. We are proud of the virtues they model for our students. We are proud of the learning environment that they create in our school communities. We are proud of the creativity and flexibility that they exercise as they go about their craft. We are proud of the fact that we know our students are well looked after by our teachers.
Please join us in celebrating and thanking our teachers this week. We are so grateful for all that they do; for all that they give: they are greatly appreciated!
---
Staff, students, and members of the Parents Committee also prepared two more beautiful videos to show appreciation to the educators in our schools:
From Students and Administrators
From the Parents Committee
---
Thank you,
Mike Dubeau, Director General
Ruth Ahern, Assistant Director General/Director of Education, Adult Education, Vocational Training
Stewart Aitken, Director Educational Services
Sandra Cox, Director of Finance
Lisa Falasconi, Director of Complementary Services
Terry Kharyati, Director of Education/Director of Human Resources
Martine Lupien, Director of Finance
Pascal Proulx, Director of Buildings, Technology, and Transport
George Singfield, Secretary General/Director of Corporate Affairs and Communication