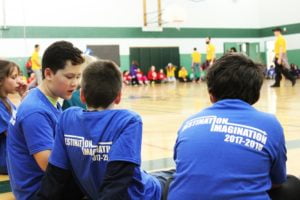 Last Saturday, Hadley Jr/Philemon Wright High Schools hosted an innovative, fun-filled tournament called Destination Imagination (DI). Student teams from more than 15 schools presented their creative solutions to a number of mind-bending, STEAM-based (science, technology, engineering, arts and mathematics) challenges.
The Destination Imagination Competition is a yearly event hosted by the WQSB. This year a total of 26 teams consisting of 160 students, 27 appraisers and 32 team managers participated in the event.
This year, the Supreme Saturnians from Dr. Wilbert Keon School came in first place in the middle school category and has the possibility of representing the province of Québec in the Global tournament held in Knoxville, Tennessee.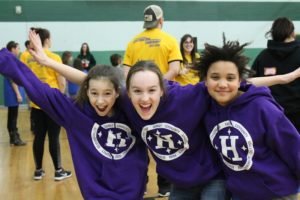 The day was broken down into three parts:
1) The central challenge which the students have been working on since October. This year the central challenge is called Unlikely Attractions. The team was asked to explore scientific concepts used in amusement park attractions. They had to design and build an attraction that uses these concepts during its operation and create and present a story that features the attraction.
2) The Instant Challenge, which is quick test of creativity/team work and ingenuity.
3) The Leadership activities which are led by our leadership students (after being trained during a two-day camp held in November and run and organized by Alan Earwaker and Steve Greig. The leadership students will be working with students throughout the day doing such team building activities as:
Spider web
Marble tubes
Bull Ring
PVC
Cup tower
Lycra tubes
Nothing of the sort would be possible without the amazing work of D.I. lead organizers Lisa Diner, Alan Earwaker and Steve Greig for their tireless efforts in working with the leadership students, organizing the event and believing in the values of Destination Imagination. The leadership students also played a key role in running various activities during the day.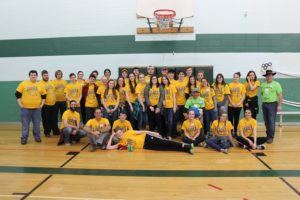 Congratulations to all participating schools!
Buckingham (2 teams)
Chelsea
Eardley
DWKS
Greater Gatineau (2 teams)
Lord Aylmer (3 teams)
PETES (2 teams)
Poltimore
Queen Elizabeth
South Hull
Wakefield
Hadley (4 teams)
Noranda
St Mikes (2 teams)
Symmes High School