For a few years now, the five school boards and services centres in the Outaouais have come together to send a team of amateur cyclists to the Grand Défi Pierre Lavoie, a challenging biking fundraiser. This year, our school board will be represented by Martine Lupien, our new Director of Finance.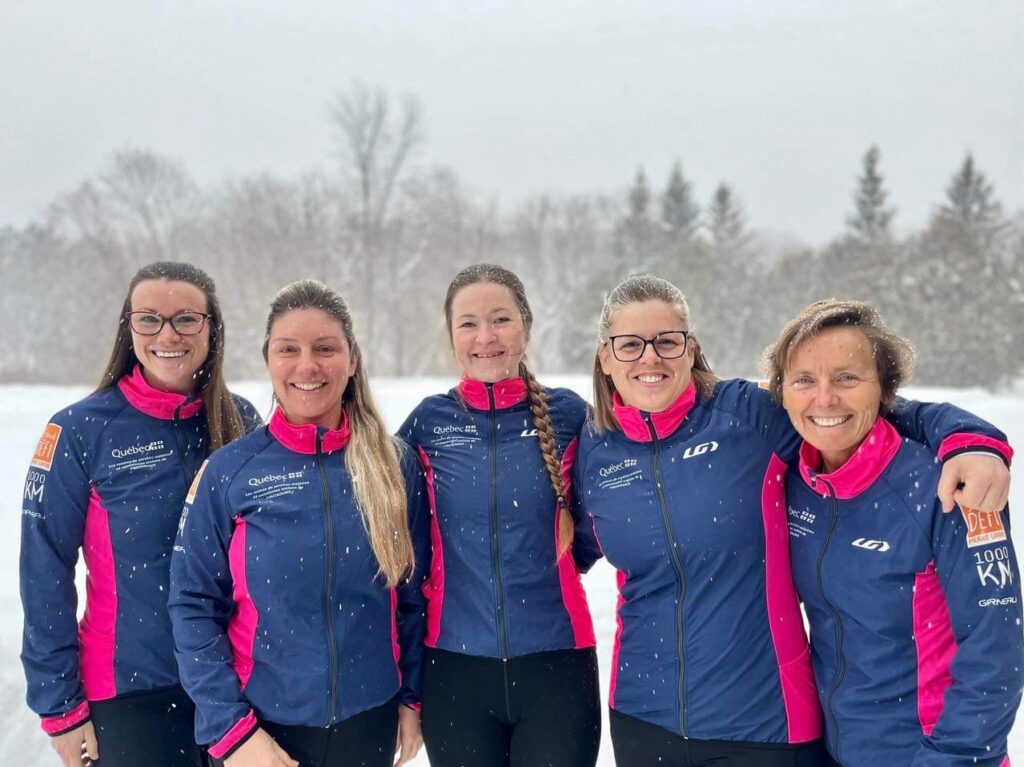 The all-women team will hold different fundraising events and initiatives until June 8, when they will leave Saguenay-Lac-St-Jean and have three days to bike 1000 kms to Montréal.
Best of luck!
Photo: Pier-Maude Papillon-Dion, Jésabelle Dicaire, Angélie Fahey et Martine Lupien & Nathalie Champagne
---
Suggest an idea for another story or report a typo by email at fraymond@wqsb.qc.ca.