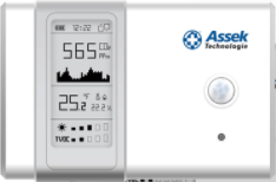 The priority of the Western Québec School Board is the health and safety of its students and staff. Air quality is an integral part of this priority.
In order to validate the fresh air supply in our classrooms and thus ensure a good air quality, we have installed in each of our classrooms a CO² reader like the one on the following image.
The reader data is collected in a portal and is accessible to us and to the Ministry of Education. The different tabs below show results collected on different weeks.
November 7 to 11, 2022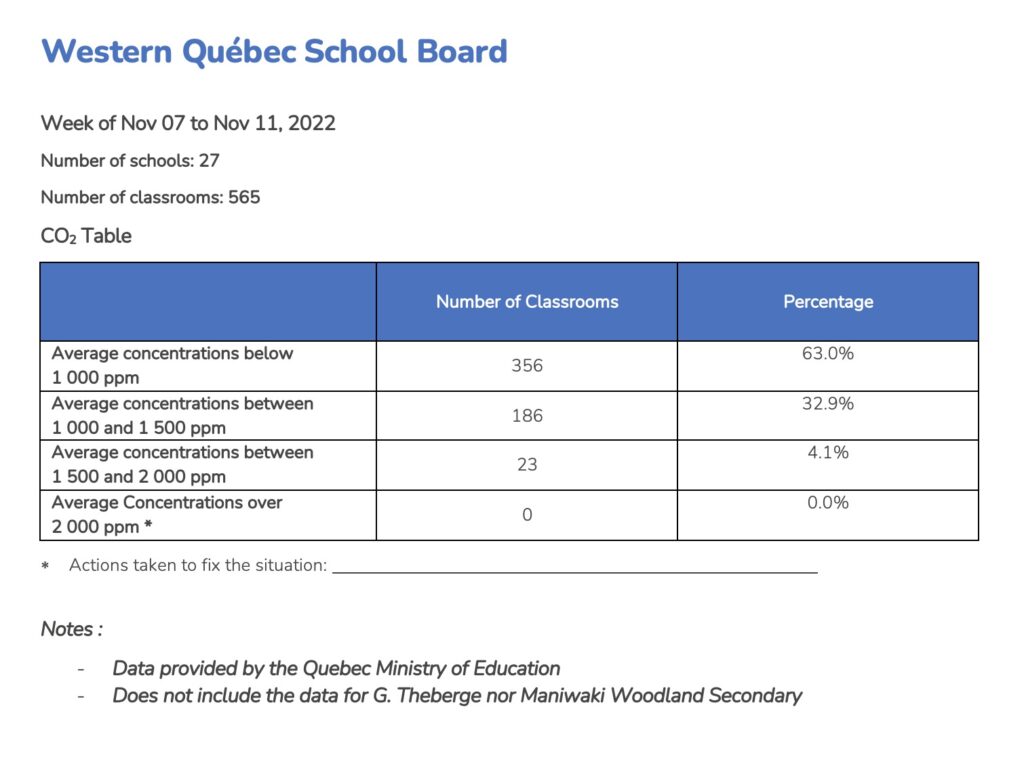 October 3 to 7, 2022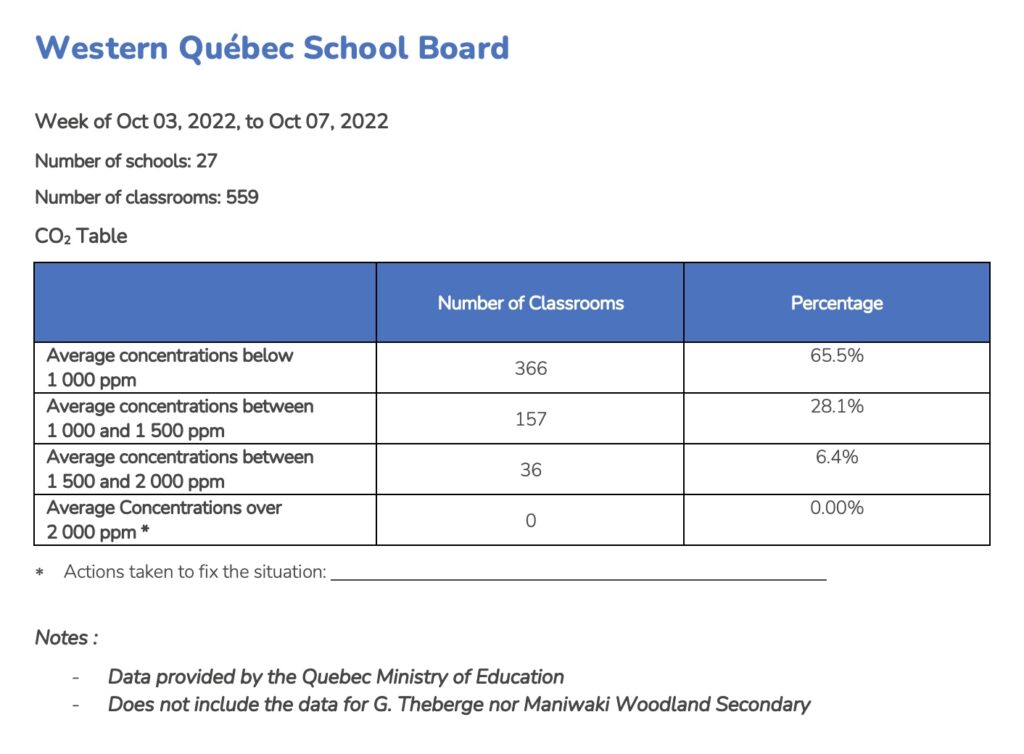 August 29 to September 2, 2022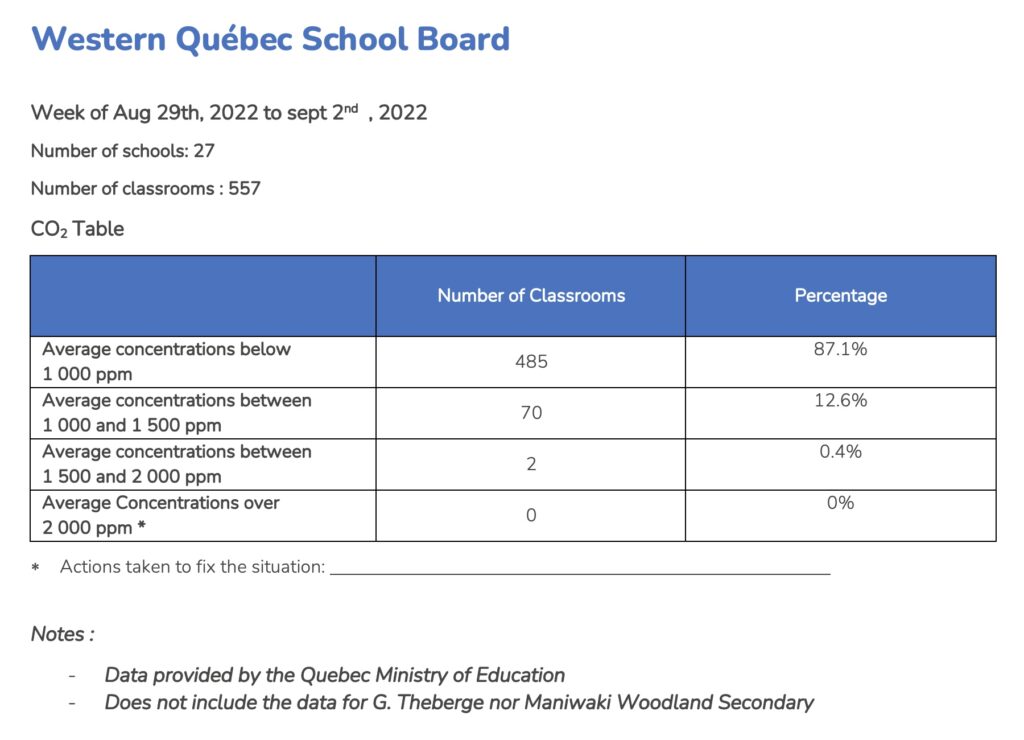 May 23 to 27, 2022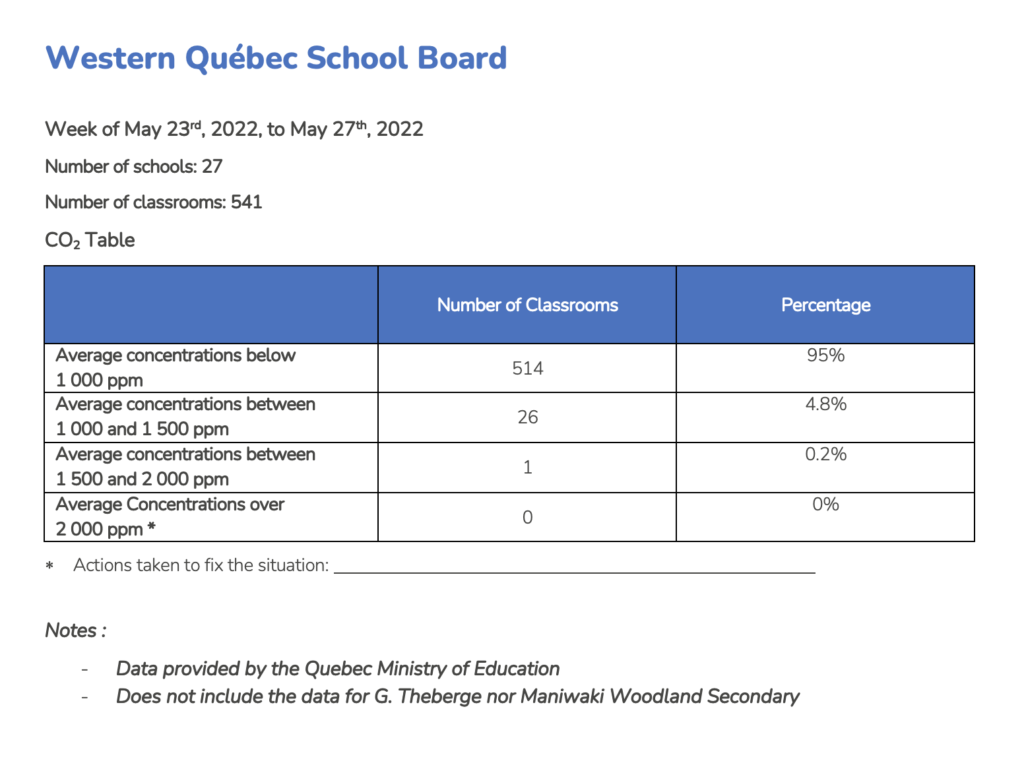 May 2 to 6, 2022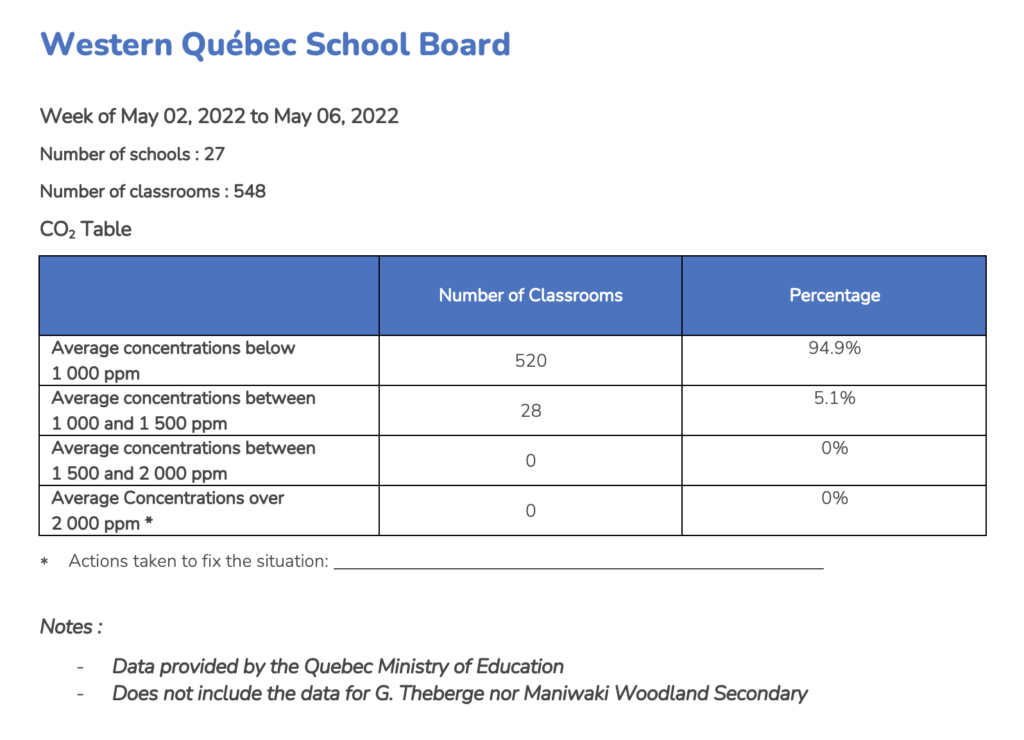 March 7 to 11, 2022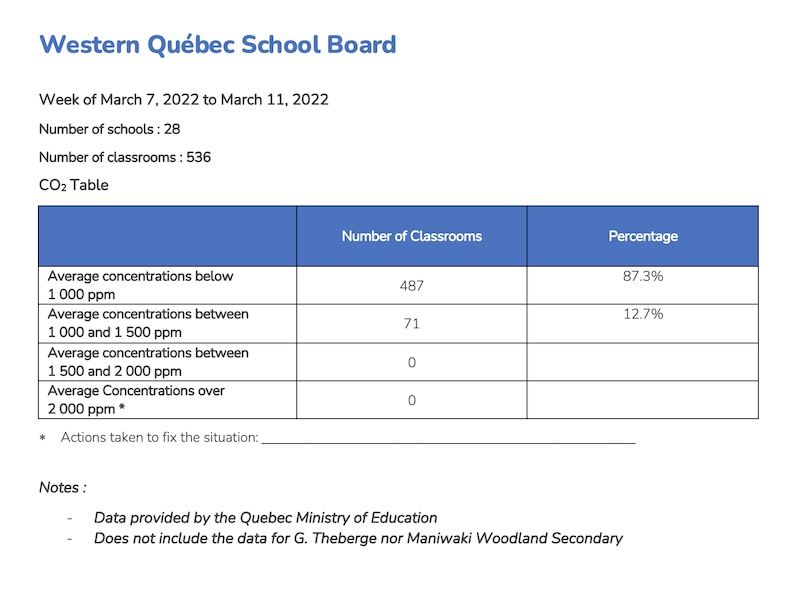 February 14 to 18, 2022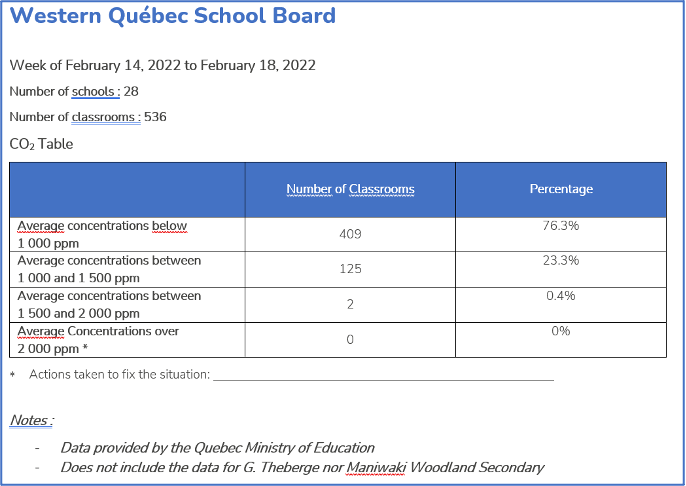 Based on the data obtained to date, we can say that the vast majority of our classrooms have good or great air quality. Our tests show that 99.6% or more of the facilities recorded a weekly average CO² concentration of less than 1500 ppm, a sign of good air quality.
We will be diligently tracking data from our schools. If deficiencies are observed in a school, i.e. daily average CO² concentrations regularly exceed the threshold of 1500 ppm over a long period of time, corrective action will be taken.
For more information, read this Ministry of Education document summarizing the work on air quality.