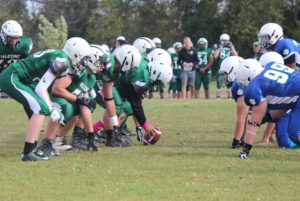 Sport-Études is a partnership between the Ministry of Education, and accredited provincial sports federations and our school board. It is designed for high-performance athletes and allows them to balance academic studies and the rigorous demands of training in order to achieve excellence in both spheres.
Hadley's grades 7 and 8 Sport-Études cohort currently has athletes participating in basketball, baseball, cross-country skiing, gymnastics, soccer, tennis and track and field. There are, however, many other approved sports federations from which to choose.
We are still accepting applications for athletes interested in registering for this year (2019-2020) as well as for the 2020-2021 school year. Send an email to sport-etudes@wqsb.qc.ca or learn more on the program and its eligibility criteria at westernquebec.ca/sport-etudes.