Canada's leading music education charity, MusiCounts, announced that our very own Hadley Junior and Philemon Wright High Schools are amongst this year's recipients. The schools will receive $15 000 worth of new musical instruments to replace some of their most aging ones.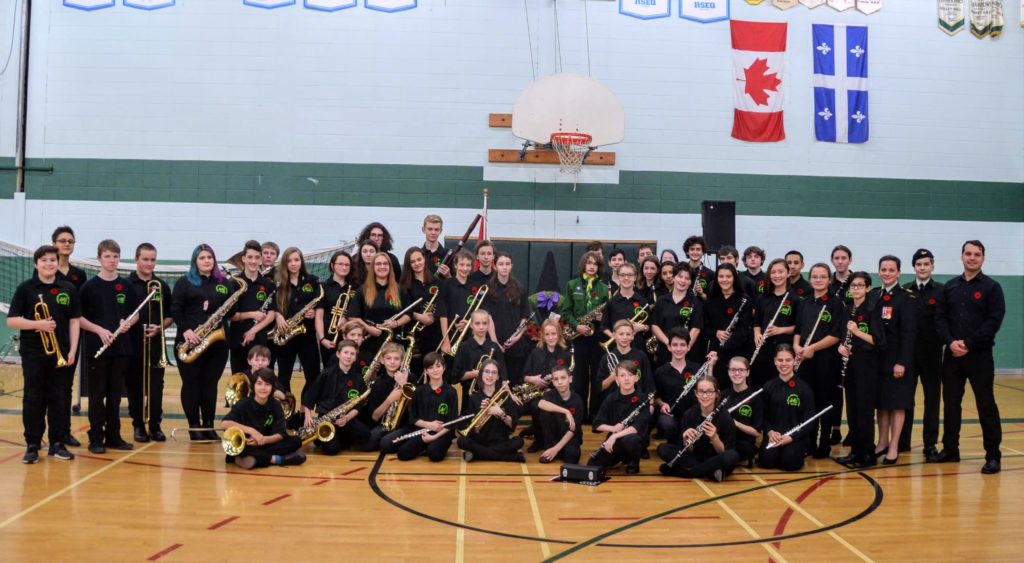 In the fall, teachers Cristinel Rusu and Tasha Ausman applied for a MusiCounts grant after receiving letters of support from Principal Dodie Payne, Director General Mike Dubeau, and from some of the parents of students in the program. Over 500 schools had applied across Canada for grants ranging from $5000 to $15 000.
MusiCounts will work directly with retailers to deliver the instruments the schools need. These will replace aging instruments whose annual repair costs exceed their market value, and enhance the percussion and low brass sections with instruments whose costs exceed the schools' yearly music budget.
The benefits to students are huge, as the musicality of the ensembles will increase by having instruments called for in the repertoire, and fewer students will struggle with instruments that need ongoing repairs.
"We are thankful to the ongoing support of fine arts at our school. The children at Hadley-Philemon Wright are thoughtful, gifted, and musically expressive, and we have the deep pleasure of working with them each day as they grow."
Dr. Tasha Ausman, Hadley & Philemon Wright teacher
With an ever-increasing enrolment at Hadley-Philemon in both music classes and extracurricular band, we are proud to have devoted educators like Mr. Rusu and Ms. Ausman as part of the Western Québec team.
This spring, the Hadley-Philemon band will travel to local elementary schools to play for and meet their future music students.

About MusiCounts
MusiCounts is Canada's leading music education charity. It celebrates musical excellence and puts musical instruments into the hands of kids and teenagers who need them the most. MusiCounts is affiliated with CARAS and the JUNO Awards.
Share a good deed or a feel-good story with us >