To our school community, the registered families and sports associations that have supported our Sport-Études program,
Unfortunately, we are writing to inform everyone that a decision has been made to withdraw Hadley Philemon Wright's application for a Sport-Études program for the 2020-2021 school year based on insufficient enrolment. The enrolment for the 2020-2021 school year did not meet the required standard to run the program for another year. Thank you to those of you that showed an interest and to the sports associations for all of their support.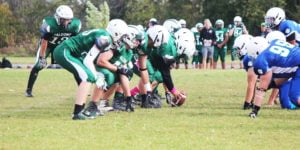 We wish all students success in the academics and sports in the years to come and will do our best to assist with accommodating their competition schedules whenever possible.
Sincerely,
Dodie Payne, Principal
Hadley Jr. & Philemon Wright High Schools