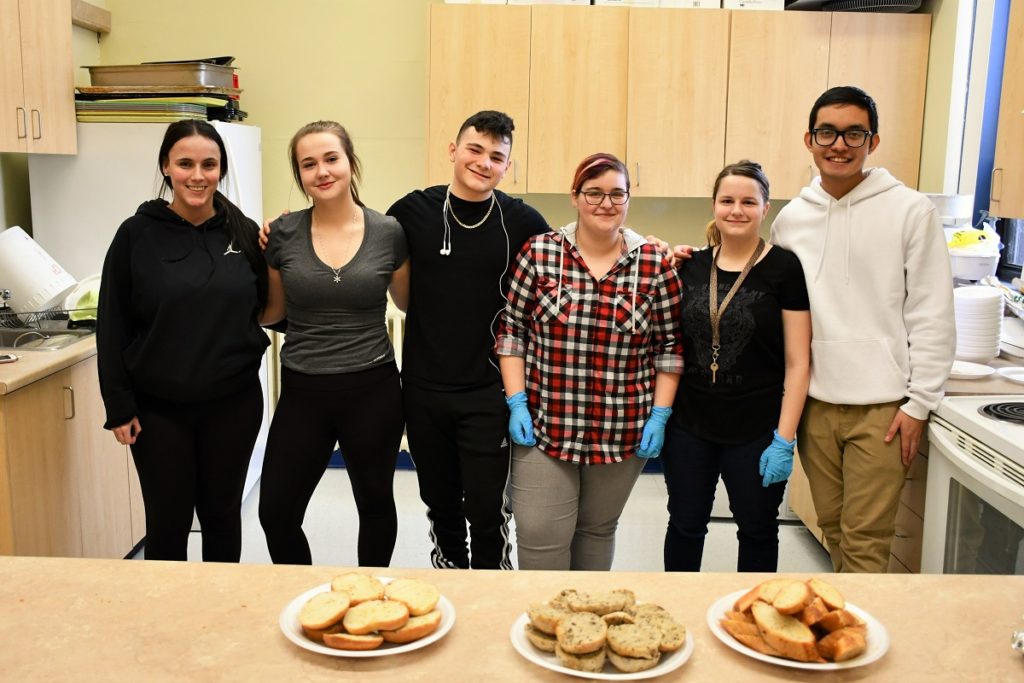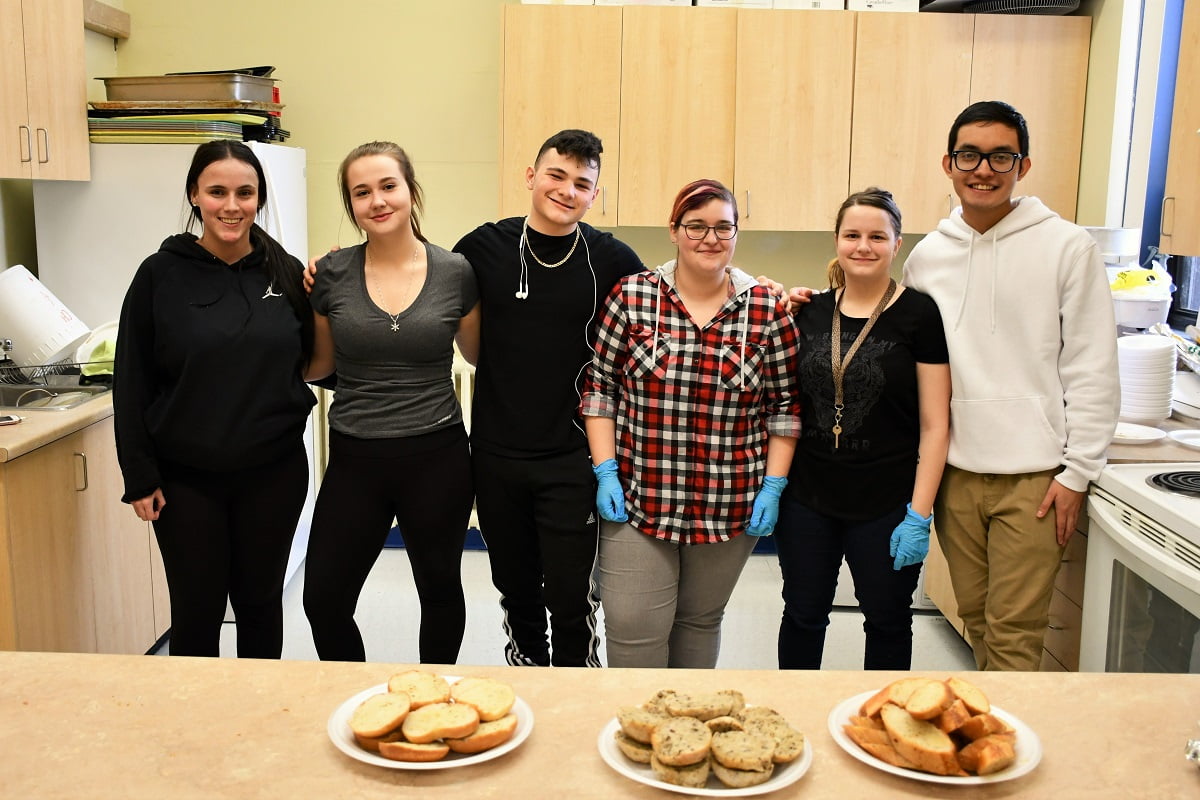 The incredibly devoted students and staff of Hull Adult Education Centre will now offer inexpensive breakfast and lunch meals to students. Every morning, before heading to class, students can use a breakfast club card to redeem fresh coffee, juice, toast and bagels.
This community kitchen initiative was first brought to the table last year as a solution to a common problem among students. Many of them were coming to class without having eaten breakfast. Some students also found it difficult to eat lunch due to a tight schedule, difficult financial situation or the absence of conveniently located shops or restaurants around the centre.
A weekly pizza or sandwich lunch is also offered to students and staff every Thursday.
Seven members of the centre's Student Council and four members of staff volunteer their time, energy to contribute to the success of this important project.
Entrepreneurship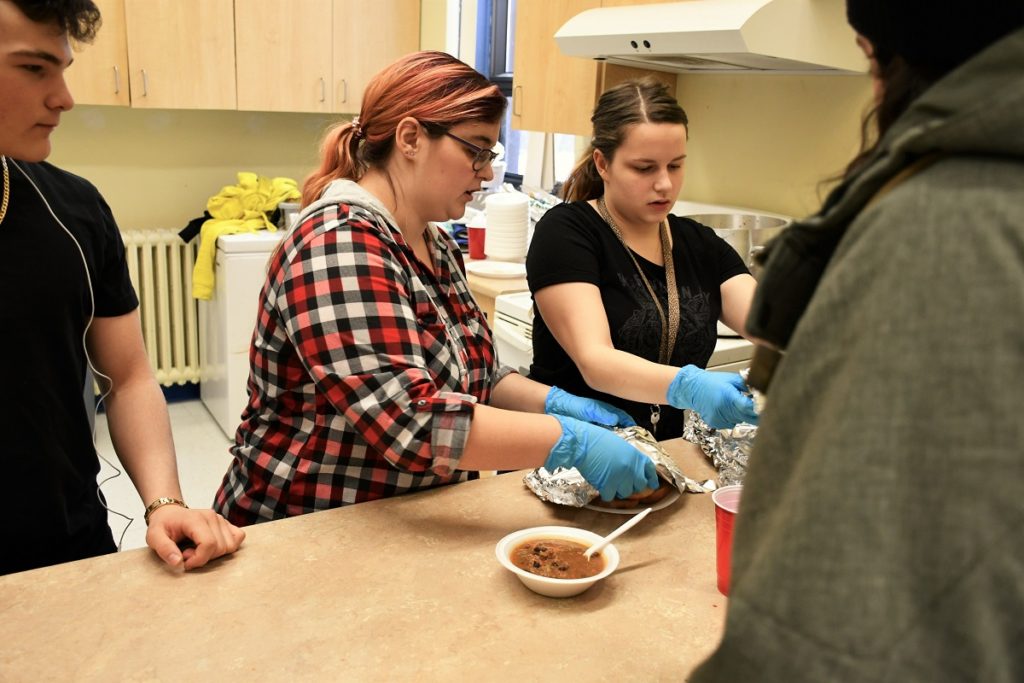 As part of provincial grant L'esprit d'entreprendre (mesure 15111), team members have invited local restaurant owners, contractors, service providers and financial planners to share with students their experience as entrepreneurs. To ensure a balanced budget and an accurate journal, students also sought training in accounting and bookkeeping from a Western Québec Career Centre student.
Projects like the Hull Adult Education Centre Community Kitchen do not happen overnight. Consultations were held, surveys conducted, results collected, possibilities evaluated, potential partners researched, local businesses contacted, supplies gathered, students trained, financials handled, speakers invited, and skills learned. Every week, students need to make the most out of a limited budget to offer a fresh breakfast to students and allow them to focus on learning.
Council President Javier Romero Saravia has gained valuable insight and skills in entrepreneurship and finds it "fulfilling to offer meals to [his] fellow students".
Natasha Mercier-Nadeau, who studies languages, recently joined Student Council because she wanted to volunteer and have an additional interest in school, describes the community kitchen as a "bonding experience".
"Projects like our volleyball tournament and our new community kitchen make me very proud to serve adult learners!"
– Scott Cavers, Director, Hull Adult Education Centre
The Community Kitchen team include students Javier Romero Saravia, Tara Ladouceur, Cassandra Laurin Bastien, Dominique Lamothe, Sara Ahmad, Natasha Mercier-Nadeau, Ashley Bouliane and Francis Burke. Staff members supporting this project include Mona Nesbitt, Nancy Lapointe, Sheldon MacGillivray and Scott Cavers.