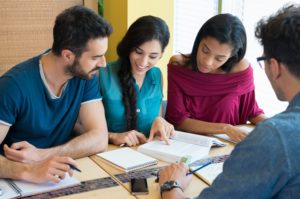 Teaching staff in our vocational training centres bring a wealth of expertise and experience from the field to their classrooms, labs and workshops which are invaluable and inspirational to our students. Graduates enter hospitals or care facilities, dealerships, government offices, or businesses as skilled, qualified and competent individuals, who are equipped with the expertise to further advance themselves in their career of choice.
* Please note that the Charter of French Language, or Law 101, does not apply to our Adult Education or Vocational Training programs. These programs are open to everyone, regardless of their parents' mother tongue.
Our Centres
Western Québec offers vocational training in 4 of its establishments.

Canadian students – Canadian students may enroll at the centre in which the program you would like to take is offered.  As this may change every year, depending on availability, please contact one of our centres for more information.
International students – Western Québec invites international career seekers to experience Canada's National Capital region and learn at the Western Québec Career Centre, located in Gatineau, just across the river from Ottawa, or at the Pontiac Continuing Education Centre, in a beautiful rural town just 45 minutes from Gatineau. Explore our programs on this page and contact Cindy Yao (cindyyao@wqsb.qc.ca), our International Student Representative, to get answers to any and all your questions.