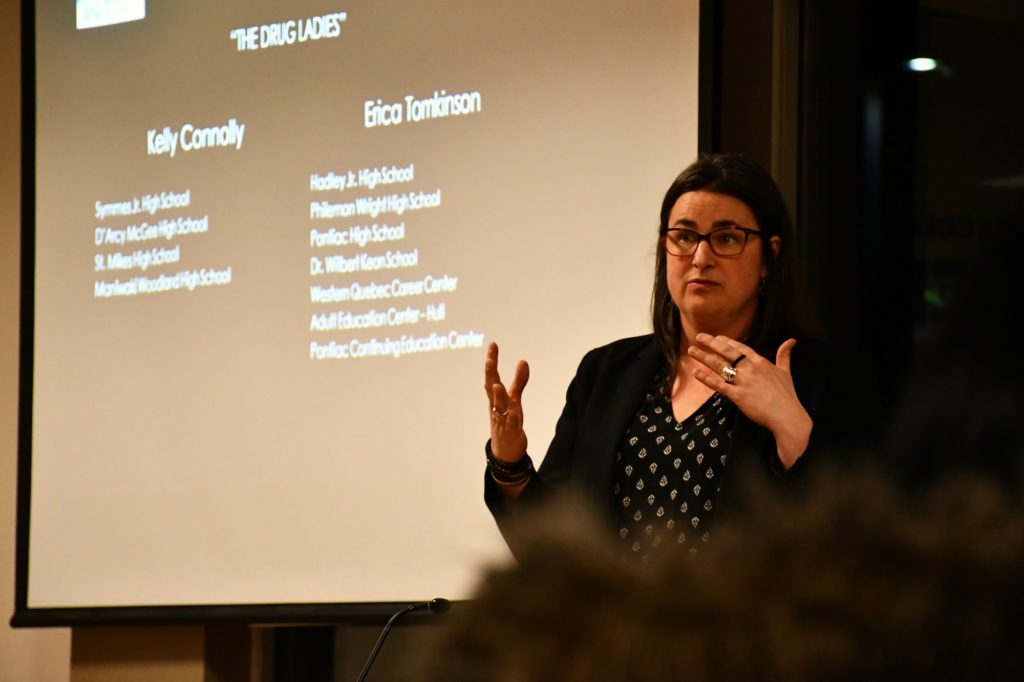 On Tuesday 6 February in Aylmer, we invited parents from our Gatineau schools for a special conference on cannabis and its use in teenagers.
This information session was made possible by our drug ladies Erica Tomkinson and Kelly Connolly, our amazing partners over at the Connexions Resource Centre, the Pontiac's Sûreté du Québec (Officer Marc-Olivier Chabot) as well as the Canadian Centre of Substance Use and Addiction (Ms. Kiran Somjee).
Together, they went over the different cannabis strains, the forms in which they are often found and the effects they can have on the brain, both in one of an adult and in one of a developing teenager.
Parents shown a particular interest towards the difference between medicinal and recreational uses, and the many differences between federal and provincial laws.
Our school board offers a ton of online resources on this topic, both on the Resources for Students and the Resources for Parents pages.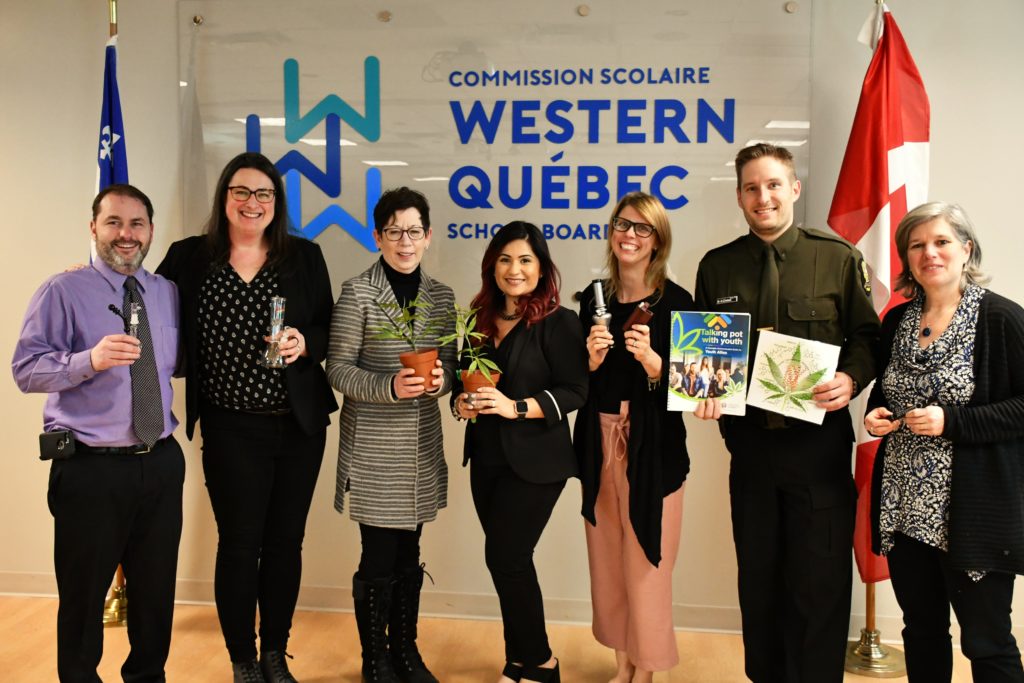 Photo, from left to right: Principal Eldon Keon, Drug Lady Erica Tomkinson, Danielle Lanyi of CRC, Kiran Somjee of CCSUA, Drug Lady Kelly Connolly, Officer Marc-Olivier Chabot and Ginie Waller of CRC
We were happily surprised with the turn out of this information session, especially considering the freezing rain.
Lord Aylmer, Eardley and South Hull Elementary Schools as well as Symmes Junior and D'Arcy McGee High Schools all helped funding the event.
Another great partnership between our board and the Connexions Resource Centre!