Last night, the Council of Commissioners appointed Mr. Alain Guy as the new Chairperson of the Western Québec School Board. Mr. Guy becomes the fifth person to hold this position since the inception of linguistic school boards in 1998.
Prior to the vote, Commissioners and administrators held a minute of silence in memory of James Shea, who was chairman until his passing last month.
Alain Guy is far from being a new face in the Outaouais education landscape. First a parent-commissioner with Commission scolaire des Draveurs, he was then elected commissioner to our school board in 1998, where, for the last 20 years, he presided over internal committees and represented us at the Québec English School Board Association (QESBA). Four years ago, Alain became Vice-Chair of our board.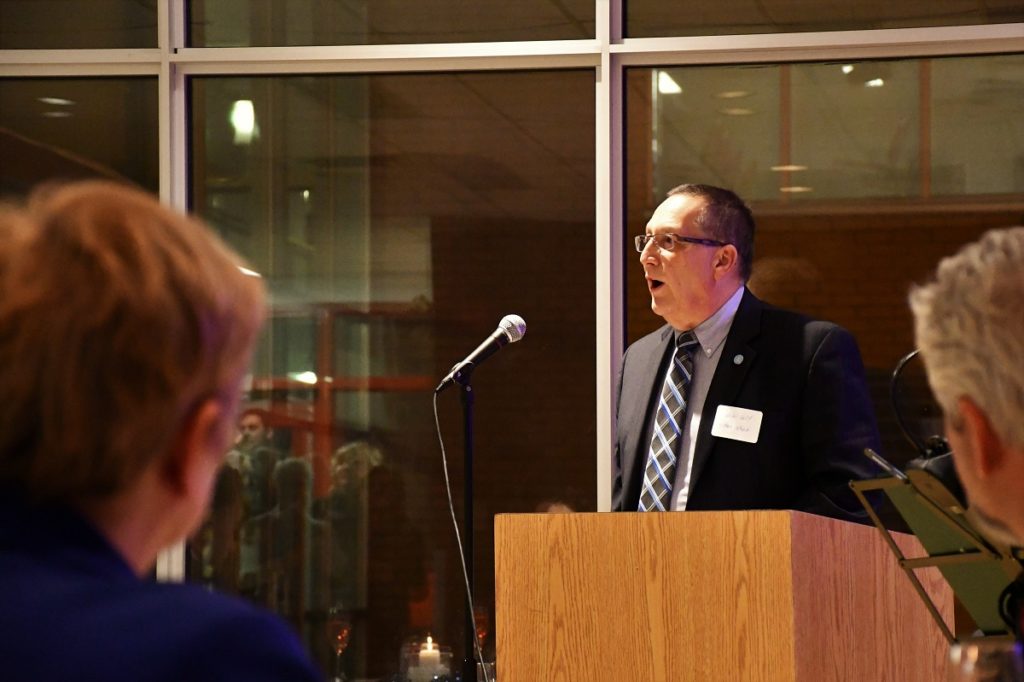 By taking on this new challenge, Alain leaves vacant the positions of Vice-Chair and of elected commissioner for Ward 7 (Greater Gatineau Elementary School). The school board will take steps to fill these positions.
« I am truly humbled by the support of Council, and honoured to take on this new challenge as the new Chair of the Western Québec School Board.
The legacy James left with us is a great one: To provide the best possible English education for our learners. I am excited to continue in his footsteps and looking forward to the meaningful work ahead of us.
Our learners, our students are at the centre of everything we do. With that in mind, I believe in transparent, ethical decision-making, quality bilingual education, and in the ongoing consultation of all our local communities. I believe in the outmost importance of elected English school boards in the province, and promise to work alongside our English-language minority partners in Quebec for its promotion. »
– Alain Guy, Chairman
Learn more on how our school board is governed >