THIS PAGE IS ARCHIVED
It does not reflect the directives and measures in place for the 2021-2022 school year
The Western Québec School Board supports the statements made by the Quebec English School Board Association (QESBA) in a press release earlier today. More specifically, Western Québec wishes to make clear that while it respects the provincial directive to reopen elementary schools, it remains steadfast in its stand that in order to meet the directive, it must be assured that all safety standards and expectations for students and staff have been met. The Western Québec School Board is committed to the organization of all necessary procedures for a safe re-opening of elementary schools, and will not move forward unless all required standards have been met.
Our priority is and always has been the health and safety of our students, staff and their families. As such, the Western Québec School Board, in concert with the other respective English school boards in our province, will decide if and when each of our schools and centres may reopen. And this, only once it has been established that all required conditions have been fully met.
There are far too many unknowns that compromise the ability of school boards to safely and effectively reopen schools. At WQSB, we believe that the implementation of these measures will vary significantly in our schools and may not be possible in some areas.
Western Québec plans to use a more proactive and thoughtful manner to ensure that its schools are safe for everyone. Western Québec also shares the concerns voiced by QESBA that our reopening implementation measures will vary significantly in each school in our large territory due to many constraints and may not even be possible in some northern areas.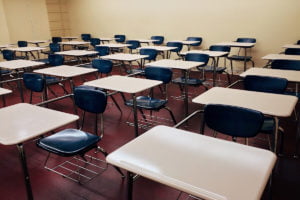 Rhonda Boucher, Chair of the Western Québec Parents Committee, added, "it is of utmost importance that the health, safety and well-being of all our staff remains the number one priority. There remain so many unanswered questions that require responses."
In closing, I wish to state that our school board acknowledges the efforts and commitment of its entire staff who continually demonstrates professionalism and dedication, above and beyond, in serving our students despite the challenging situation we are faced with. I know that the Western Québec Council will agree with me that there has been great collaborations and extensive adaptations required by all to continue to offer superb quality education and support during the pandemic.
Alain Guy
Chair, Western Québec School Board