The Western Québec School Board acknowledges that the lands upon which we live, learn and work are the traditional unceded territory of the Algonquin Anishinaabe peoples. We thank the Algonquin people for sharing these lands and commit, as an organization, as educators and as individuals, to an on going relationship that recognizes and respects the lands, traditions and culture of the Algonquin Anishinaabe people.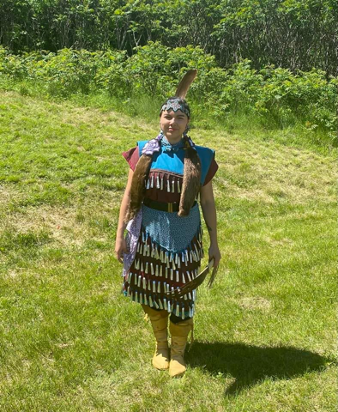 A Pow Wow, sometimes spelled Powwow or PowWow, is a celebration of culture, of sharing and of spiritual growth.
The Kitigan Zibi First Nation traditional Pow Wow was held June 3 to June 5. The Pow Wow is held annually and welcomes many First Nations from across Turtle Island.
Below, Maniwaki Woodland teacher Drew Wapachee McDougall, a member of Kitigan Zibi, shares what the Pow Wow means to her.
.
What PowWow means to me, by Drew Wapachee McDougall
PowWow is a place where people gather to celebrate culture, ceremony, and history.
It is a place to listen to the songs of our people and let our movements be guided through the beat of the drum. Telling stories and healing through our dances and regalia's create living culture that is beautiful for both Indigenous and allies. Sharing cultural foods, stories, and crafts is revitalizing our people and Powwow shows how vibrant and diverse it truly is.
There was a time in the not so distant past where Anishinaabe people were not allowed to celebrate their culture. Indigenous Heritage month and PowWow show people that our culture is valued, sacred, and alive.
Through all the trials and tribulations of Indigenous and colonial history, we are here.
.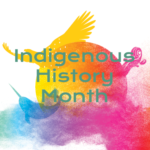 Indigenous History Month
In June, we commemorate National Indigenous History Month. This month, take time to recognize the rich history, heritage, resilience and diversity of First Nations, Inuit and Métis Peoples across Canada:
.