Here's a summary of the matters discussed at the January 29 meeting of the Council of Commissioners. To learn more about the Council of Commissioners, visit the Governance page.
After calling the meeting to order, Commissioners have held a minute of silence in the memory of Mr. James Shea, who was Chairman of our board until his passing last month.
Appointment of a New Chairperson
The passing of James Shea last month had left vacant the position of Chairperson of our school board. The Act Respecting School Elections requires the position to be filled within 30 days. The Parents' Committee was consulted and a set of selection criteria was shared with Council. Council wished to prioritize the filling of the position of Chairperson over a potential vacant commissioner seat.
The administration has only received one application for the position: Mr. Alain Guy, then Vice-Chair and Commissioner for Ward 7.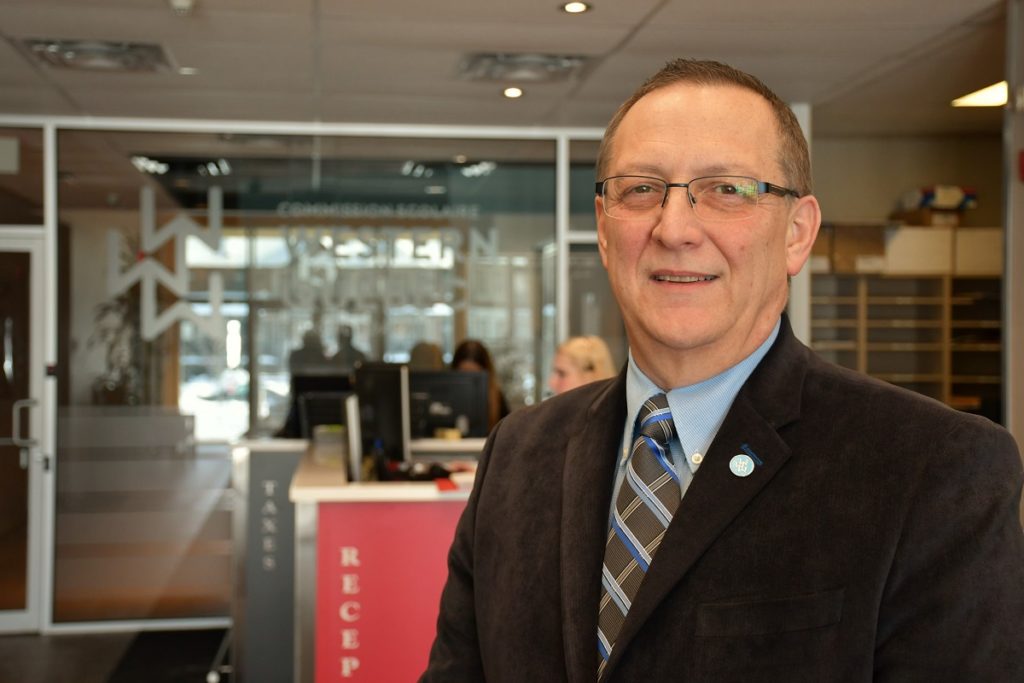 Commissioners have carried the motion to appoint Alain Guy Chairman of the Western Québec School Board, leaving both the seats for Ward 7 (Greater Gatineau Elementary School) and the vice-presidency vacant.
Mr. Alain Guy addressed Council for the first time as Chairman:
« I am truly humbled by the support of Council, and honoured to take on this new challenge as the new Chair of the Western Québec School Board.
The legacy James left with us is a great one: To provide the best possible English education for our learners. I am excited to continue in his footsteps and looking forward to the meaningful work ahead of us.
Our learners, our students are at the centre of everything we do. With that in mind, I believe in transparent, ethical decision-making, quality bilingual education, and in the ongoing consultation of all our local communities. I believe in the outmost importance of elected English school boards in the province, and promise to work alongside our English-language minority partners in Quebec for its promotion. »
A selection committee composed of five commissioners (Boucher, Cornforth, Egan, Labadie and Larventz) was created to review the external applications for commissioner representing Ward 7. Interested members of the community have until Monday 11 February 2019 to apply.
Director General's Report
Director General Mike Dubeau addressed Council with a touching tribute to the late James Shea.
« Already two years have passed since I was given the honour to be selected your Director General. Throughout these past 24 months, the learning has been both exciting and challenging. All through this time, I have been privileged to have a wise and trusted voice of reason to guide me through the highs and lows of leading such a dynamic organization as ours. That voice, that sage, was our Chairman James Shea.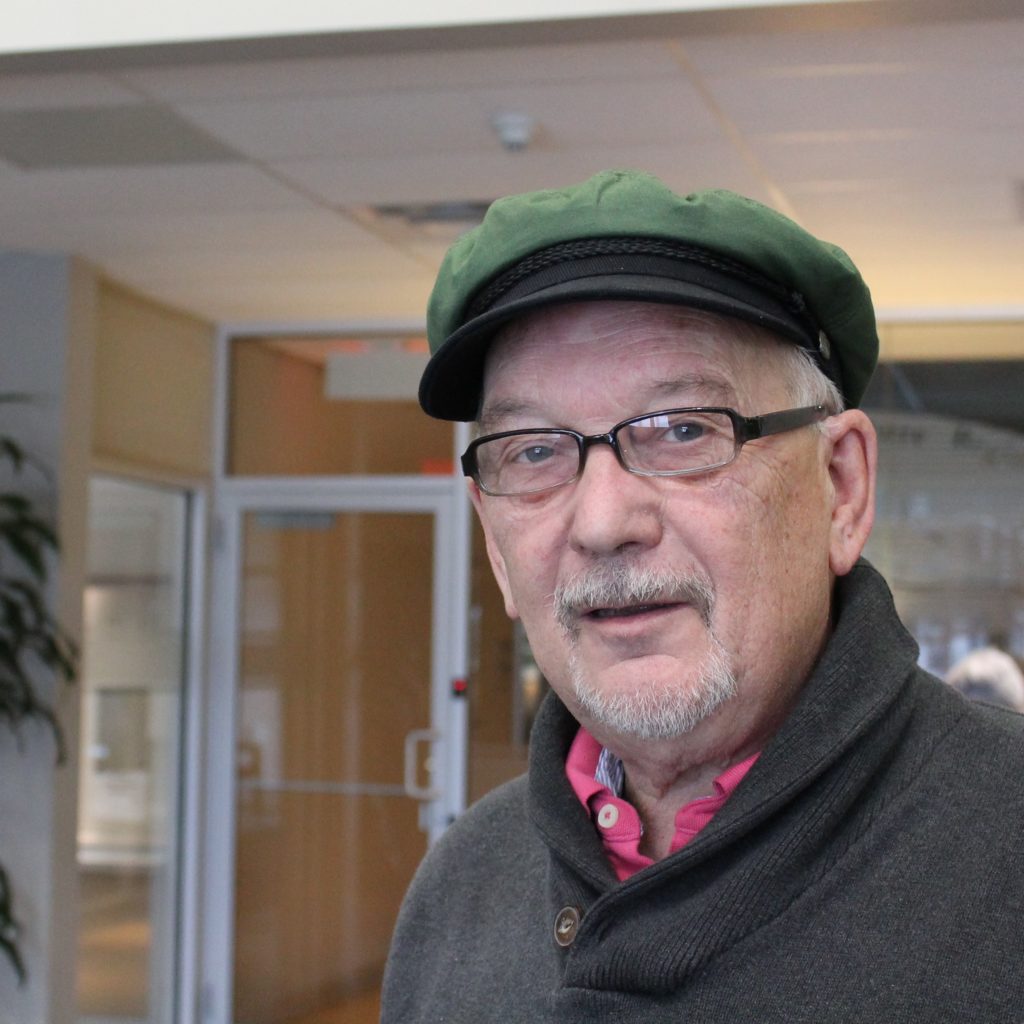 His sudden passing has left us grieving the loss of not only an engaging and experienced leader, but also of a mentor and a friend.
Jim was a life-long educator who never lost sight of what really mattered and continually reminded all of us of our collective purpose – To provide the best possible educational and social experience for our students. I can still hear his questioning voice "if it's not for the students, then why are we doing it?"
He truly enjoyed his role as Chairman of the school board, and he excelled at it. He led us with dignity and grace, with patience and compassion, and most importantly with a belief that we can always do things better for our students and staff.
I will miss Jim as I'm sure you all will. I count myself as a very fortunate educator, one that has been mentored and led by a true leader. I'm confident that his legacy will continue to live on in each of us as evidenced in the work we do in our schools/centres and communities.
Thank you Jim – Adieu »
Annual Report 2017-2018
The commissioners unanimously approved the annual report for school year 2017-2018, as presented by Assistant Director General Ruth Ahern. It will be sent to the MEES and made available to the public online as soon as it is professionally translated into French.
Election of a Security Officer and Two Incident Managers
In the spirit of Québec's Law 133 "sur la gouvernance et la gestion des ressources informationnelles des organismes publics…" on information security, Pascal Proulx was named Security Officer or Responsable de la Sécurité de l'Information. In addition, Stewart Aitken and David Carle were named Incident Managers or Conseillers sectoriels en Gestion des Incidents.
They are respectively Director of Buildings, Technology and Archives, and Security Analyst. Together, their new responsibilities are to report incidents, develop, implement and follow the procedures in order to ensure information security.
Negotiations With the City of Gatineau – PETES
The City of Gatineau has expressed interest in entering into an agreement with our board to contribute towards a new gymnasium at Pierre Elliott Trudeau Elementary School. Commissioners have delegated their authority to Director of Buildings, Technology and Archives Pascal Proulx to start the negotiations.
Reorganization of Renovation Budgets
Due to the recent identification of a structural issue at Centre l'Envol in Témiscaming, the administration revaluated its Hull Adult Education Centre interior renovations project and recommended Council that $200 000 out of this $850 000 project be reallocated to Centre l'Envol to fix its structural issue. Council approved and an official request will be made to the MEES.
Considering that the shingles at Lord Aylmer Junior Elementary School need to be replaced and that the third floor washrooms of Noranda School need to be modified to fulfil future needs, the administration revaluated its Pontiac High School interior renovations project and recommended Council that $290 000 out of this $1 500 000 project be reallocated to Lord Aylmer Junior in the amount of $160 000 and Noranda School in the amount of $130 000. Council approved and official requests will be made to the MEES.
Memorial for Messrs. James Shea and Paul Lamoureux
Following a recommendation made to the administration and HR Committee, Commissioners have carried a motion recommending naming the new synthetics field owned by the City of Gatineau behind Symmes Junior and D'Arcy McGee High Schools in honour of the late James Shea and Paul Lamoureux. The administration wishes to work on this project with the City of Gatineau.
School Transportation
Commissioners approved a series of resolutions recommended by the Transportation Committee. Four resolutions sought to adjust the bus mileage of the four bussing companies currently under contract with the board. Together, these adjustments represent $14 508.96.
Council also passed resolutions to approve four different annual contracts with signed with the same four bussing companies. Together, these contracts total $423 369.62.
Finally, because many of our students are bussed to school by local French school boards, commissioners were appointed to the transportation committees of four of the French school boards on our territory.
| | |
| --- | --- |
| FRENCH SCHOOL BOARD | COMMISSIONERS REPRESENTING WQSB |
| Commission scolaire des Hauts-Bois-de-l'Outaouais | Commissioners Dionne & Boucher |
| Commission scolaire de l'Or-et-des-Bois | Commissioners Young & Boucher |
| Commission scolaire de Rouyn-Noranda | Commissioners Young & Boucher |
| Commission scolaire du Lac-Témiscamingue | Commissioner Young |
This concludes your Council Insider for 29 January 2019.
Disclaimer – This information is provided solely as a short summary of the matters discussed at the Council of commissioners meeting. This summary is provided in the spirit of transparency, and it will in no way replace the official minutes of this meeting, which are usually approved at the following meeting, and made available online shortly thereafter. In the case of a conflict between the information provided here and the approved official minutes, the latter takes precedence.